Maximize sales with a digital signage solution
13 August 2015
Sales optimization with Media4Display - digital signage software

The classic display shows its limits when it comes to being highly responsive to promotional activities. Today, the investment strategy of retailers is looking to digital signage because it is flexible, efficient competitive and adaptable to various outlet constraints.
A dynamic display solution that allows you to remotely and in real-time:
Distribute multimedia content to a network of retail outlets equipped with displays,
Check the functioning of these displays,
Measure the impact of media on sales.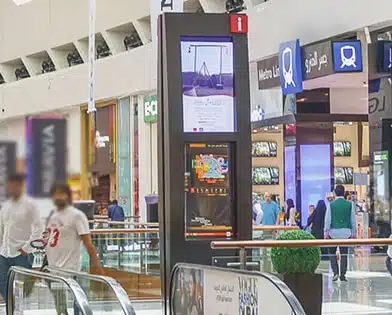 With nearly 30 years of experience in the synchronization of data between outlets and central, Telelogos innovate with Media4Display. Media4Display  is a software solution intuitive and accessible to all, like communication services, advertising agencies, etc... Through an ergonomic web interface, it allows you in 3 clicks to ensure the targeting, distribution and display of promotional campaigns, organization or personnel information via screens in the points of sale.
Media4Display stands out through its ability to:
Transport multimedia information to the displays from a centralized studio,
Ensure independent functioning of these screens,
Optimize communication costs.
Digital Signage 24/24, 7 / 7:
Any type of display (plasma, LCD, projector, 4 / 3, 16 / 9 ...)
Any type of content (PowerPoint, images, video, flash, html ...)
Dynamic Targeting:
Planning broadcasts per day per hour
Customization of content per outlet and screen depending on management data (volume of stock, etc.)
Diffusion adapted by screen, outlet, by region.