Media4Display by Telelogos Now Available on SAP® Store
02 December 2021
Media4Display by Telelogos Now Available on SAP® Store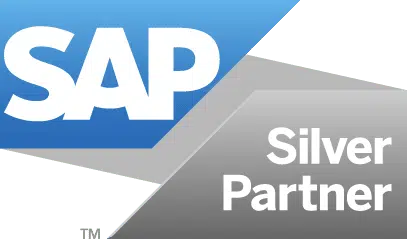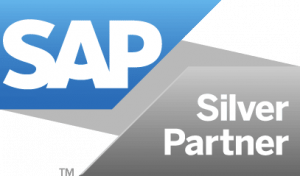 By integrating with SAP Digital Manufacturing and SAP Digital Supply Chain, the Telelogos Media4Display smart dashboarding solution offers users a new critical and real time communication channel to improve worker engagement at production sites and in warehouses.
Beaucouzé – France — June 25, 2021 —
Telelogos recently announced that its Media4Display smart dashboarding/digital signage solution is now available on SAP® Store, the online marketplace for SAP and partner offerings.
By integrating with SAP S/4HANA®, SAP Manufacturing Execution, SAP Manufacturing Integration and Intelligence and SAP Plant Connectivity, Media4Display offers a new critical communication channel to help corporations improve worker engagement at the shop floor and in the warehouses.
With Media4Display running on top of a user's SAP solution on the backend and broadcasting critical information through networks of head-up/head-down displays, industrial directors, production engineers, IT managers and internal communication executives can improve productivity and safety by:
Providing operators with the opportunity to react in real time to production and quality indicators
Communicating on best practices and security instructions
Offering an interactive and possibly hands-free access to support resources – maintenance guides and manufacturing orders – directly at the workstation
Deploying an effective channel to handle communication during crisis
"In their accelerated digital transformation, manufacturing companies face a new challenge: that of easing the interactions between operators and their Industry 4.0 back-end solutions. With our Media4Display solution now available on SAP Store, we are enabling customers to put their workers at the center of their digital transformation processes by providing the right information to the right people at the right time,"
says Christophe Justeau, president of Telelogos.
Christophe Billaud, managing director of Telelogos, confirms:
"This important and exciting milestone reinforces Telelogos's SAP partnership. Having our offering available on SAP Store helps simplify access and deployment of Telelogos's smart dashboarding/digital signage solution to SAP environments, offering manufacturing customers and partners direct access to Media4Display and making it brilliantly simple for them to leverage the power of their data."
SAP Store, found at store.sap.com, delivers a simplified and connected digital customer experience for finding, trying, buying and renewing more than 1,800 solutions from SAP and its partners. There, customers can find the SAP solutions and SAP-validated solutions they need to grow their business. And for each purchase made through SAP Store, SAP will plant a tree.
Telelogos is a partner in the SAP PartnerEdge® program. As such, it is empowered to build and market software applications that supplement SAP software and technology. The SAP PartnerEdge program provides the enablement tools, benefits and support to facilitate building high quality, disruptive applications focused on specific business needs – quickly and cost-effectively. The program provides access to all relevant SAP technologies in one simple framework under a single, global contract.
About Telelogos
Telelogos is a software publisher in the fields of Digital Signage and Mobility. Telelogos solutions allow companies and organizations to better communicate and interact with their customers and/or employees as part of their digital transformation. Corporations can manage and display content through screens placed at any location – points of sale, malls, public spaces, reception halls, airports, stations, shop floors, warehouses… -, manage the availability and reservation of their meeting rooms through digital devices, and remotely control their fleets of connected terminals, whether mobile (smartphones, tablets) or fixed (terminals, POS).
Telelogos is headquartered in EMEA with a business office in North America and over 2,000 customers and 500,000 licenses deployed in more than 50 countries.
For more information, please visit https://www.telelogos.com or follow us on LinkedIn.
Any statements in this release that are not historical facts are forward-looking statements as defined in the U.S. Private Securities Litigation Reform Act of 1995. All forward-looking statements are subject to various risks and uncertainties described in SAP's filings with the U.S. Securities and Exchange Commission, including its most recent annual report on Form 20-F, that could cause actual results to differ materially from expectations. SAP cautions readers not to place undue reliance on these forward-looking statements which SAP has no obligation to update and which speak only as of their dates.
SAP and other SAP products and services mentioned herein as well as their respective logos are trademarks or registered trademarks of SAP SE in Germany and other countries. Please see https://www.sap.com/copyright for additional trademark information and notices. All other product and service names mentioned are the trademarks of their respective companies.
For more information, press only:
_______________
Media4Display von Telelogos jetzt erhältlich im SAP Store!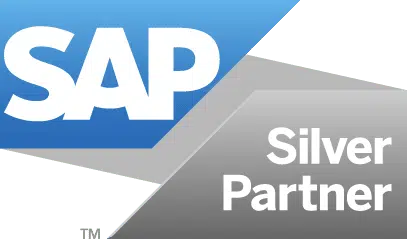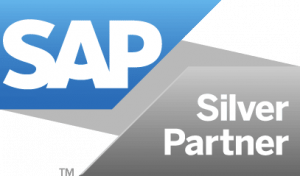 Durch die Integration seiner intelligenten Dashboarding-Lösung Media4Display mit SAP Digital Manufacturing und SAP Digital Supply Chain bietet Telelogos Unternehmen einen neuen strategischen Echtzeit-Kommunikationskanal, um das Mitarbeiterengagement an Produktionsstandorten und in Warenlagern zu stärken.
Telelogos hat kürzlich bekannt gegeben, dass seine intelligente Dashboarding-/Digital Signage-Lösung Media4Display jetzt im SAP® Store verfügbar ist, dem Online-Marketplace für SAP- und SAP-Partnerangebote.
Durch die Integration mit SAP S/4HANA®, SAP Manufacturing Execution, SAP Manufacturing Integration and Intelligence und SAP Plant Connectivity bietet Media4Display einen neuen wichtigen Kommunikationskanal, der es Unternehmen ermöglicht, das Mitarbeiterengagement in der Produktion und im Lager zu fördern.
Media4Display wird auf der SAP-Lösung des Anwenders im Back-end ausgeführt und überträgt wichtige Informationen über ein Netz aus Head-up-/Head-down-Displays. Es ermöglicht Betriebsleitern, Produktionsingenieuren, Managern in den Bereichen IT und interne Kommunikation die Verbesserung von Produktivität und Sicherheit, indem es:
Mitarbeitern ermöglicht, in Echtzeit auf Produktions- und Qualitätskennzahlen zu reagieren;
Best Practices und Sicherheitsanweisungen vermittelt;
interaktiven und möglichst "hands-free" Zugriff auf Supportressourcen (Wartungsanleitungen und Fertigungsaufträge) direkt am Arbeitsplatz bietet;
einen effektiven Kanal für die Kommunikation in Krisensituationen bereitstellt.
"Angesichts ihrer rasanten digitalen Transformation sind Produktionsbetriebe mit einer neuen Herausforderung konfrontiert: die Vereinfachung der Interaktionen ihrer Mitarbeiter mit Industry 4.0-Back-end-Lösungen. Mit unserer jetzt im SAP Store verfügbaren Lösung Media4Display können unsere Kunden ihre Mitarbeiter in den Mittelpunkt ihrer digitalen Transformationsprozesse stellen, indem sie den richtigen Personen die richtige Information zum richtigen Zeitpunkt bereitstellen"
Erklärt Christophe Justeau, Geschäftsführer von Telelogos.
Christophe Billaud, Managing Director von Telelogos ergänzt:
"Dieser wichtige und vielversprechende Meilenstein stärkt die Partnerschaft zwischen Telelogos und SAP. Die Verfügbarkeit unseres Angebots im SAP Store vereinfacht den Zugriff und die Bereitstellung der intelligenten Dashboarding-/Digital Signage-Lösung von Telelogos in SAP-Umgebungen. Kunden und Partner aus der Fertigungsindustrie können direkt auf Media4Display zugreifen und somit das gesamte Potenzial ihrer Daten auf einfachste Weise nutzen."
Der SAP Store (store.sap.com), bietet ein einfaches und vernetztes digitales Kundenerlebnis im Hinblick auf Auswahl, Test, Kauf und Aktualisierung von über 1.800 Lösungen der SAP und ihren Partnern. Kunden finden dort die von der SAP entwickelten und validierten Lösungen, die sie zum Ausbau ihres Unternehmens brauchen. Und für jeden über ihren Store abgewickelten Einkauf pflanzt die SAP einen Baum.
 
Als Partner im Rahmen des SAP-PartnerEdge®-Programms ist Telelogos qualifiziert, Softwareprodukte zu entwickeln und zu vermarkten, die Anwendungen und Technologie von SAP ergänzen. Mit seinen zahlreichen Tools, Vorteilen und Supportleistungen ermöglicht das SAP-PartnerEdge-Programm die Entwicklung hochwertiger, bahnbrechender, auf spezifische Geschäftsanforderungen ausgelegter Anwendungen – schnell, einfach und kosteneffizient. Das Programm bietet Zugriff auf alle relevanten SAP-Technologien in einem einfachen Framework und unter einem einzigen globalen Vertrag.
Über Telelogos
Telelogos entwickelt Software in den Bereichen Digital Signage und Mobilität. Die Lösungen von Telelogos ermöglichen Unternehmen und Organisationen eine bessere Kommunikation und Interaktion mit ihren Kunden sowie Mitarbeitern und fördern damit ihre digitale Transformation. Unternehmen können Inhalte verwalten und über Displays an beliebigen Standorten (PoS, Einkaufszentren, öffentliche Räume, Empfangshallen, Flughäfen, Bahnhöfe, Produktionsstätten, Warenlager usw.) anzeigen, die Verfügbarkeit und Reservierung von Besprechungsräumen über Digitalgeräte verwalten und ihre gesamte Flotte vernetzter Endgeräte – sei es mobil (Smartphones, Tablets) oder ortsgebunden (Terminals, PoS) – remote steuern.
 
Mit Hauptsitz im Gebiet EMEA, einer Geschäftsstelle in Nordamerika und über 2.000 Kunden und 500.000 Lizenzen ist das Unternehmen in mehr als 50 Ländern tätig.
Weitere Informationen finden Sie auf www.telelogos.com oder bei LinkedIn.
Weitere Informationen (nur Presse):