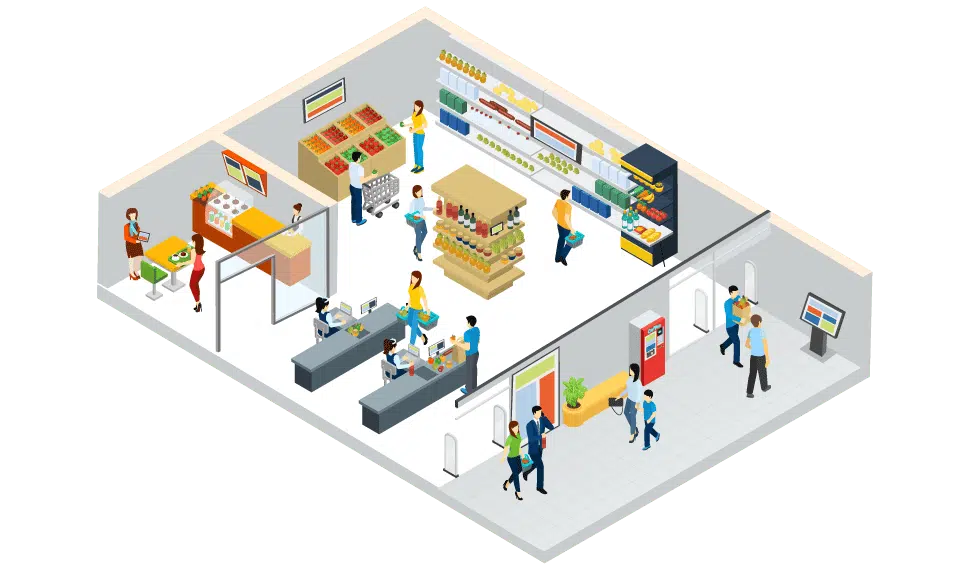 MDM software for retail
There are multiple uses for mobility, both on the retail floor and in a back office or warehouse: smartphone or tablet equipment as sales support tools for advisers, rugged devices for receiving merchandise or warehouse RFID inventories, information kiosks or shopping assistance devices for customers, mobile cash registers and even mobile printers for salespeople.
The uses for devices are multiple and constantly changing. It is essential to be able to manage them, to make them secure, and to integrate new devices and uses.

Guarantee the secure use of devices, for the staff and for customers

Provide real time tracking and monitoring to guarantee in-service support 24/7

Perform centralized device management and be able to take action at any time on the entire fleet
Features
Application kiosk
Remote installation of new applications and updates, security patches, etc.
Hardware and software inventory
Provisioning security settings and system updates
Monitoring and supervision of device status
Remote control
Geolocation/geofencing
Data synchronization
Management of device compliance
Use cases
Shopping assistance terminal: restricting access to shopping assistance applications only and preventing the customer from accessing system settings.
Automatic synchronization and updating of the product catalog/media on salespeople's tablets.
Securing access to tablets by disabling access to the USB port.
Managing mobile printers used by in-store salespeople.
Geofencing mobile cash registers. If the device leaves a certain perimeter, alarm and data wipe.
Installation of a new application for managing inventories and updating successive patch and upgrade versions planned during the night.
Supervision of device statuses: alarm and triggering of automatic actions in case of issues.
Compliance management: administrator can view devices that are outside criteria defined as critical for their professional use (application version, last login, etc.).