Media4Display for companies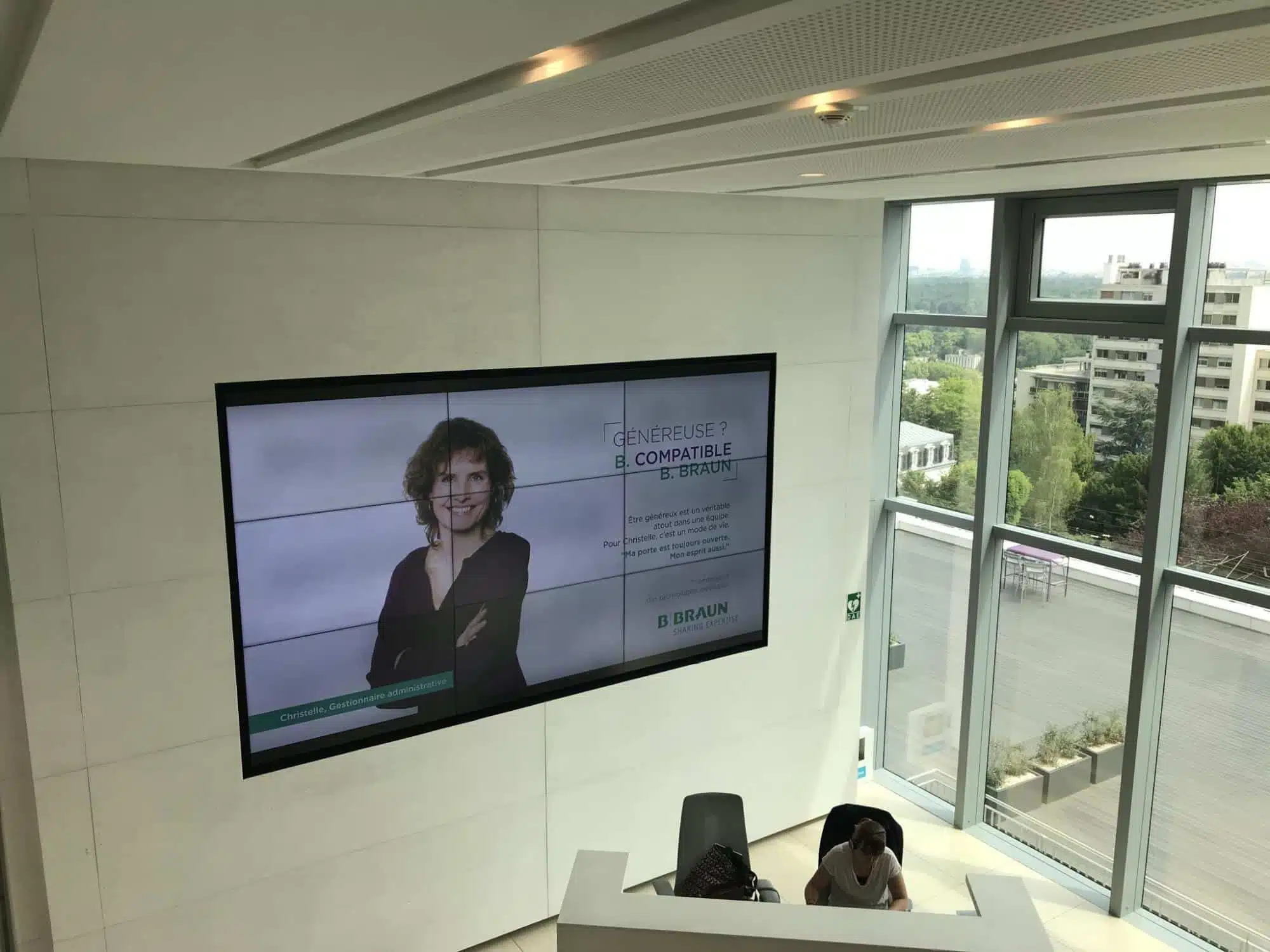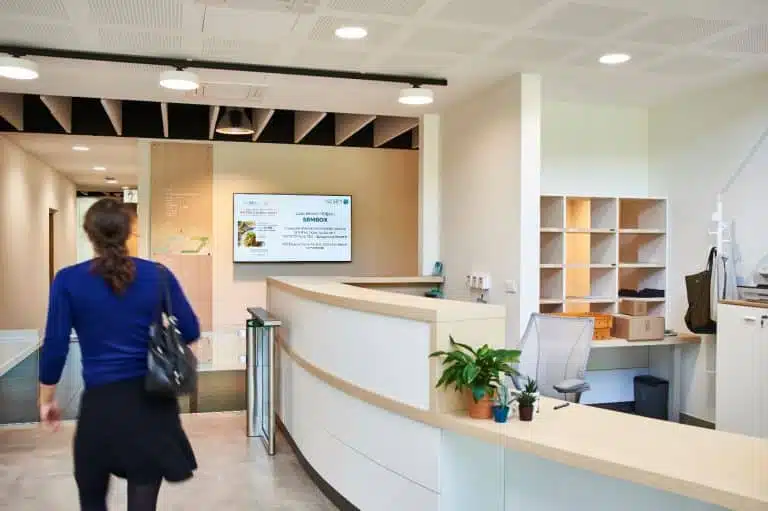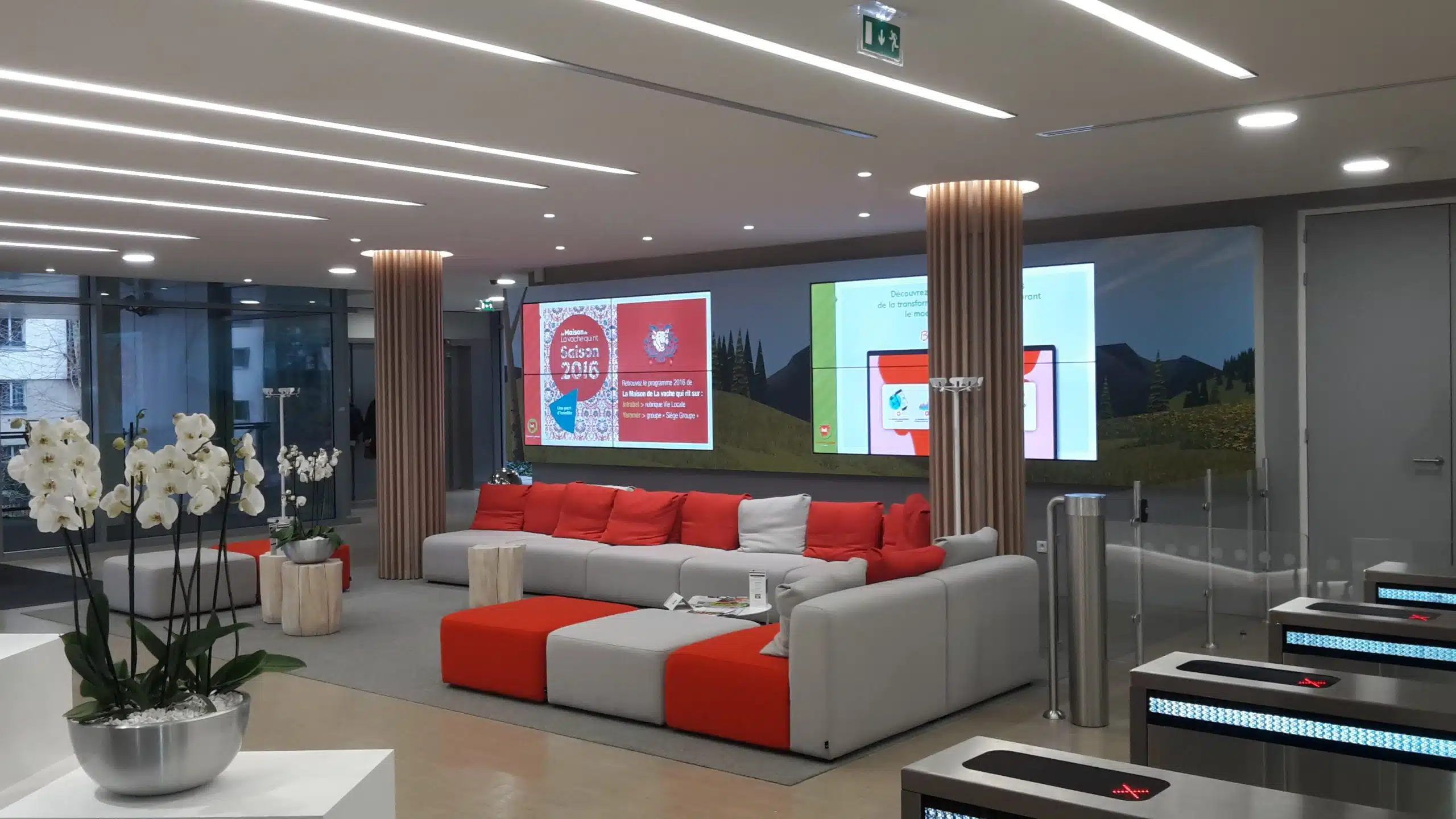 Digital signage in Enterprises
Internal communication is a major challenge for every organization. Digital signage enables easy and effective broadcast of messages to all employees in the company. In reception areas, hallways, living spaces, etc., digital signage allows you to reach everyone. With its ergonomic web interface, Media4Display allows you to broadcast personalized multimedia content remotely and in real time to your screens around the world. Easy to use and connected to your IT system, Media4Display allows you to automatically broadcast your internal indicators, a live speech, or an alert.
Thanks to digital communication, you can broadcast information to your visitors and employees at all of your company's locations.

Engage your employees by informing them of the company's financial, economic, social, ethical and cultural targets and results.

Enhance your company's image
With digital signage, give your company a modern image using attractive multimedia content and eliminate the use of paper displays.
Features
Rank content according to importance
Involve various contributors in content management
Centralize and schedule content distribution
Inform and train your personnel
Display urgent information on the entire network of screens
Display information on touch screens and manage interactivity
Use cases
Standardize internal communications at all of your company's locations/sites (reception hall, waiting room, meeting room, cafeteria - restaurant, elevator, production site, headquarters, branches, etc.)
Communicate in real time about company news
Enhance the image and energize workspaces by installing information screens
Display alert messages in crisis situations
Train employees by broadcasting tutorials
Frédérique Sayagh
Frédérique Sayagh, responsable de la communication interne des sites parisiens, France Télévisions
"Media4Display is user-friendly software. It does not require any specific installation on user workstations. Its Web interface is very ergonomic and can manage all types of multimedia content: images, videos, PowerPoint, etc. Furthermore, Media4Display enables you to delegate part of the display to local contributors (with the possibility of prioritizing contributors)."