Digital signage for banking and insurance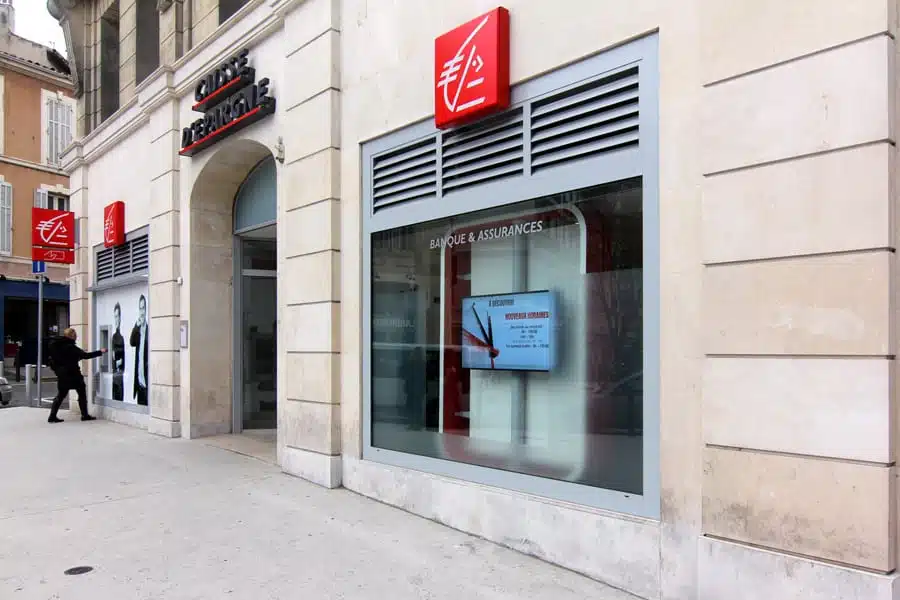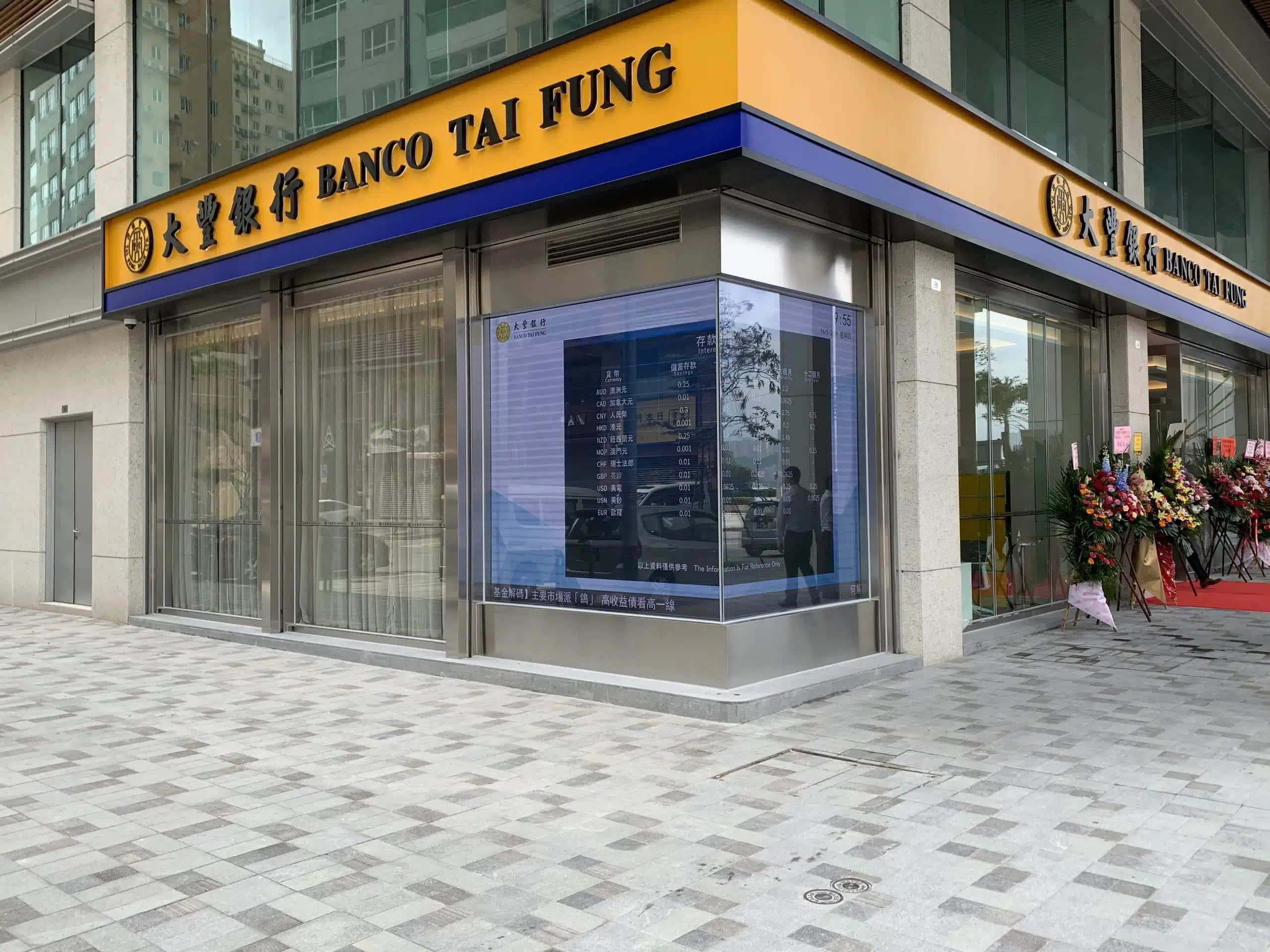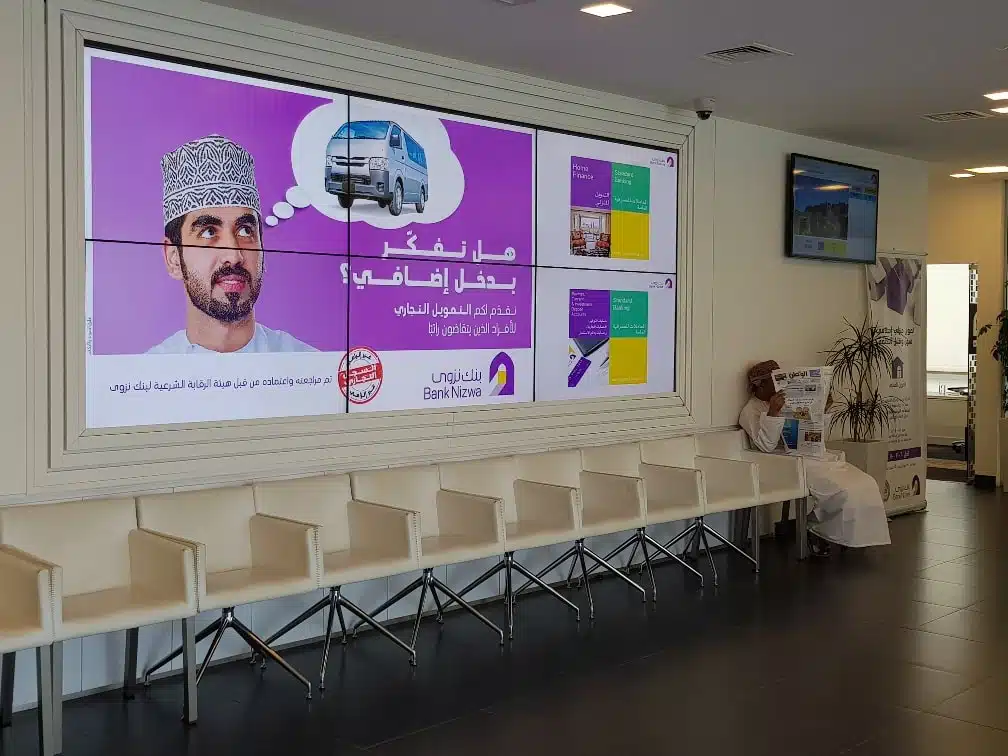 Digitalization for bank and insurance branches
Communicate securely and in real time on the screens in your network of branches, whether these screens are located in a window display, at the reception desk or in waiting rooms.
Improve the experience for clients and employees
Inform your clients and ensure product/service promotions in window displays, at the reception desk or in waiting rooms. Inform your employees about company news by distributing your internal communications campaigns on screens located in break rooms, cafeterias, meeting spaces, etc.

Increase your sales by broadcasting attractive content on your dynamic digital signage places at strategic locations in your branches.
Features
Broadcast content on all types of screens
Display identical or customized content on a large number of screens
Integrate data extracted from CRM/ERP/BI/etc. systems into displays in real time
A technical back office that meets the sector's security and performance requirements
Possibility of customizing each branch's communications
Management of kiosks and touch screens
Use cases
Broadcast national communications campaigns
Add specific content depending on point of sale or branch
Standardize, monitor and ensure communications with the entire network of branches
Inform clients through interactive tablet-based kiosks
Keep employees informed/trained
Personalize the content displayed according to a customer's profile
Aurélia Jaeger
Direction de l'Innovation - Responsable de mission, i-BP
"i-BP, in charge of IT for the Banque Populaire banking network (excluding BRED, Casden and Crédit coopératif) led the project to choose, implement and roll out a dynamic signage solution. Based on specifications established with our future users in banks, a call for tender was launched in fall 2012.
At the end of selection phases, the TELELOGOS solution, integrated, deployed and maintained by TIBCO was selected because it met users' requirements, architectural standards and the company's financial constraints.
Media4Display's maturity and the security and scalability of players as well as the solution's operability (feedback of alerts, dashboards and administration, etc.) convinced the panel of i-BP representatives and banks directly involved in the project. Throughout the call for tender phase, as well as during the integration project, the TELELOGOS and Tibco teams were able to establish a climate of shared trust.
Today, 6 of our banks have deployed screen networks in their branches. Each of these banks has its own space within a library of shareable content. This has been a great success which is ongoing because other Banque Populaire banks or regional banks are currently experimenting with the Media4Display solution and BPCE-SA chose to install it to manage the screens on its different sites, etc."