Digital Signage for Banks
Real-Time, Secure Communication on Your Network of Bank Branch Screens: Whether the screens are located in the storefront, at the agency's reception, or in waiting areas, effectively communicate institutionally or promote your services to your clientele. Create, manage, and schedule each action using Media4Display, digital signage software.
Harness Media4Display and digital signage for internal communication, keeping your staff updated in real-time through potential data source connections.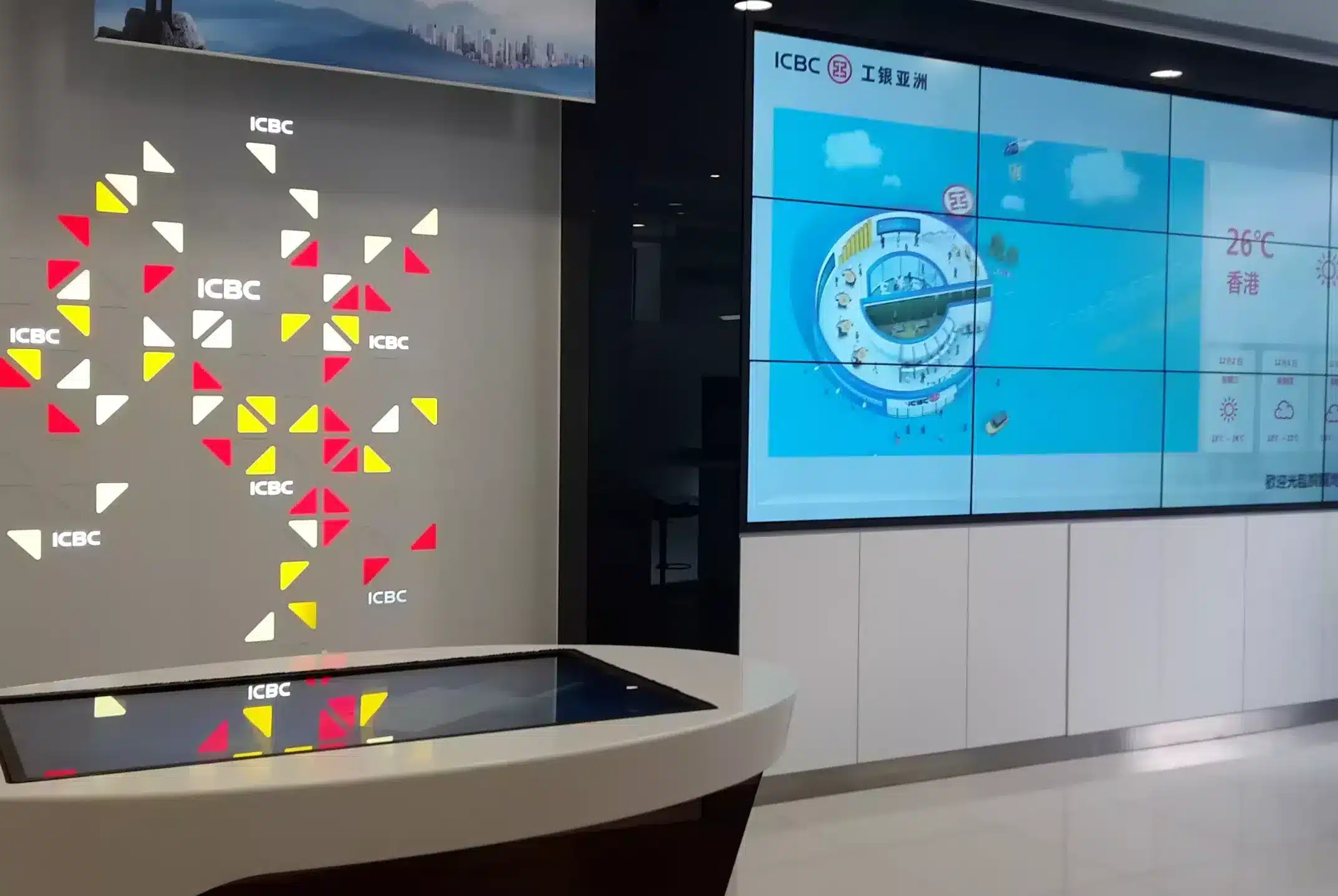 Key Objectives of Digital Signage for Banks

ENHANCING CUSTOMER AND EMPLOYEE EXPERIENCE
Inform your clients and promote your products/services in the storefront, agency receptions, or waiting areas. Keep your employees up-to-date with company news by broadcasting your internal communication campaigns on screens located in break rooms, cafeterias, and social spaces.

INCREASING SALES
Boost your sales by displaying compelling content on strategically placed digital signage screens in your agencies, such as storefronts and waiting rooms.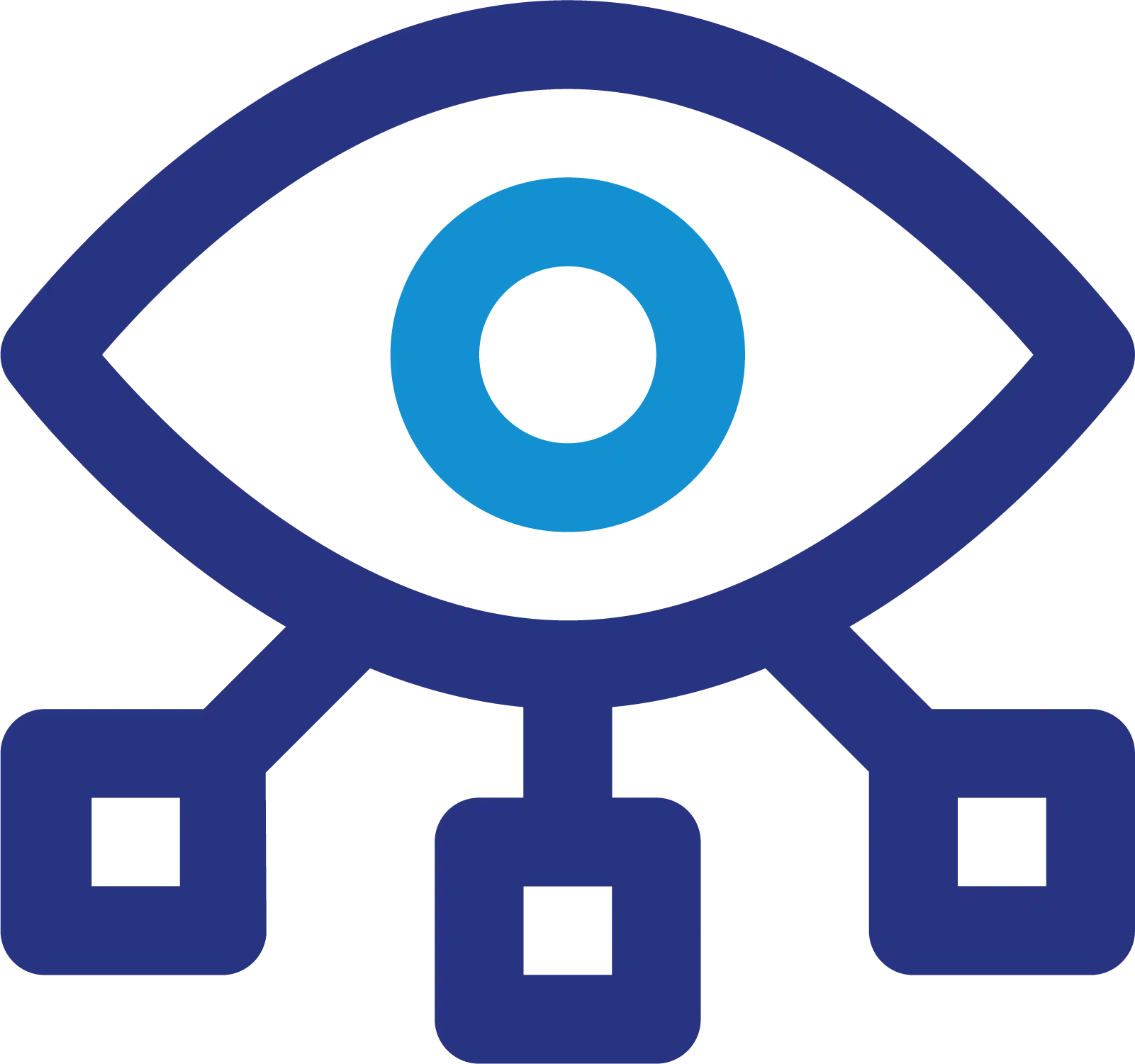 CONSISTENT AND UNIFIED COMMUNICATION
Ensure a uniform and consistent communication of the brand and marketing messages across all channels, whether in the branch, online, or on mobile devices.
How Can Digital Signage Be Used Within a Bank?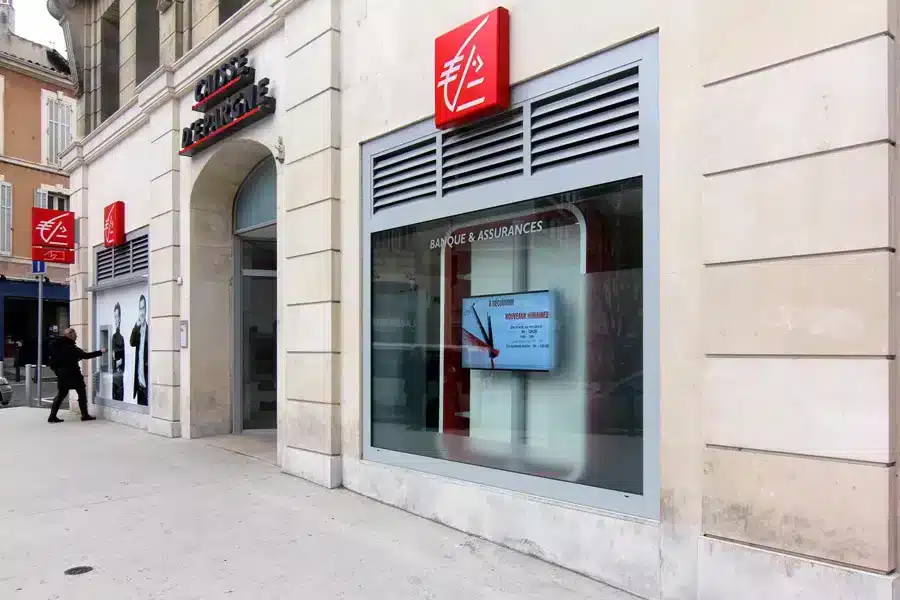 These screens are designed to convey a modern image. They capture attention and highlight the value of services offered while promoting special offers to stimulate the interest of current/potential customers.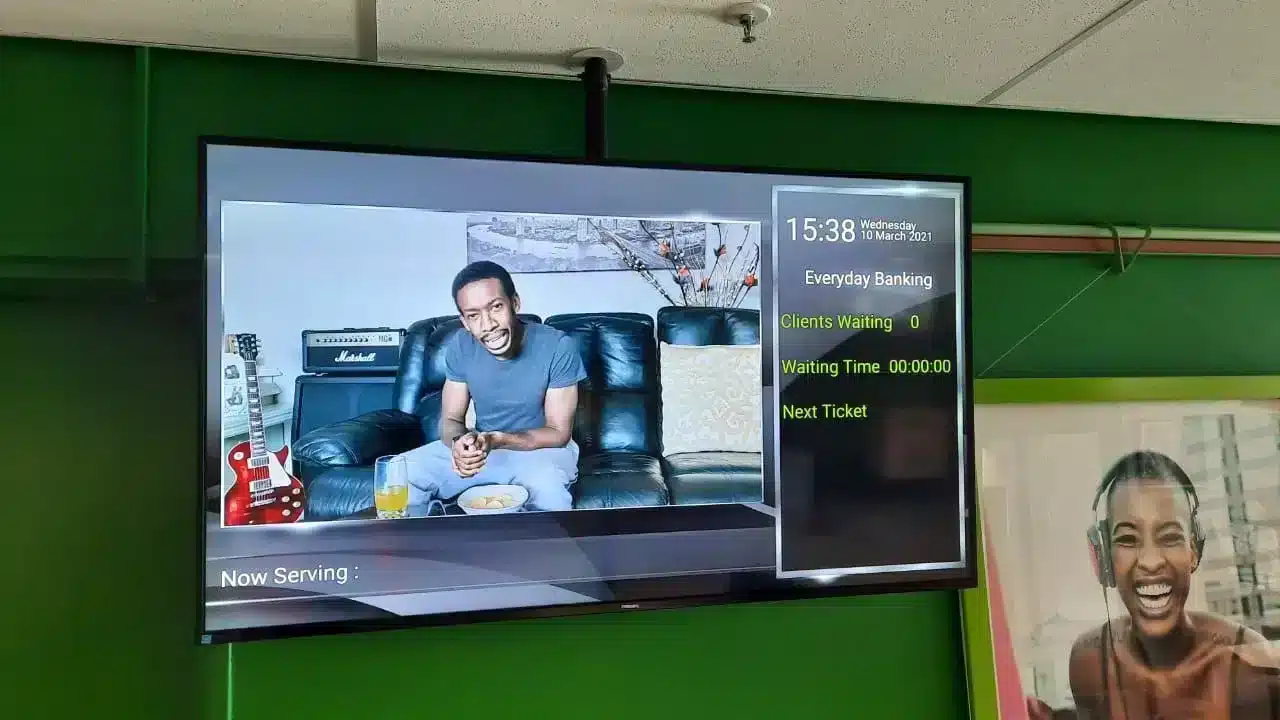 These systems provide real-time tracking of queue status and estimate wait times. They offer practical and reassuring information while improving customer flow management.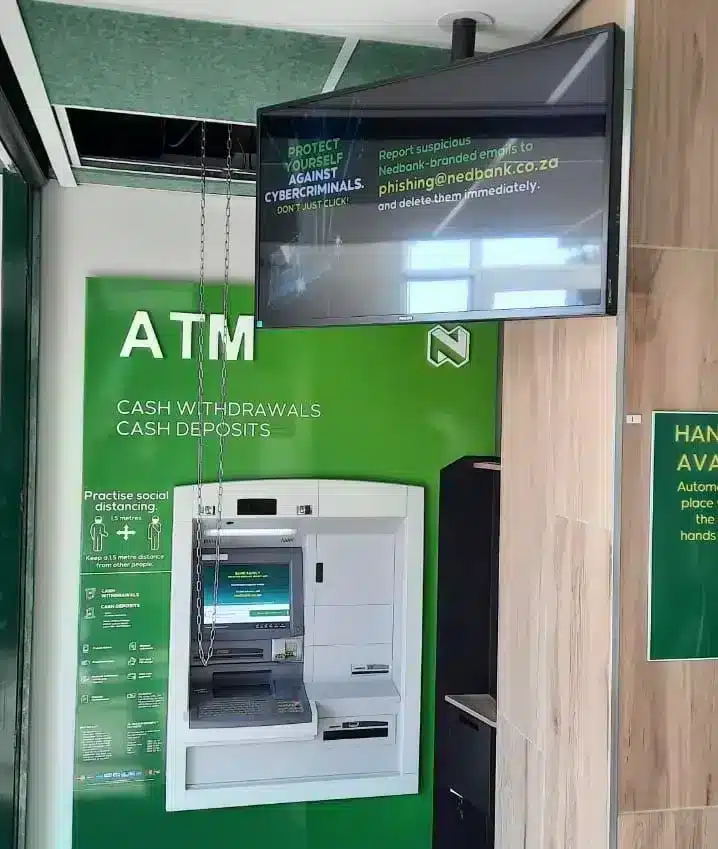 These display loops can disseminate informative messages, seasonal offers, and more, maximizing this space's use while providing customers with helpful information.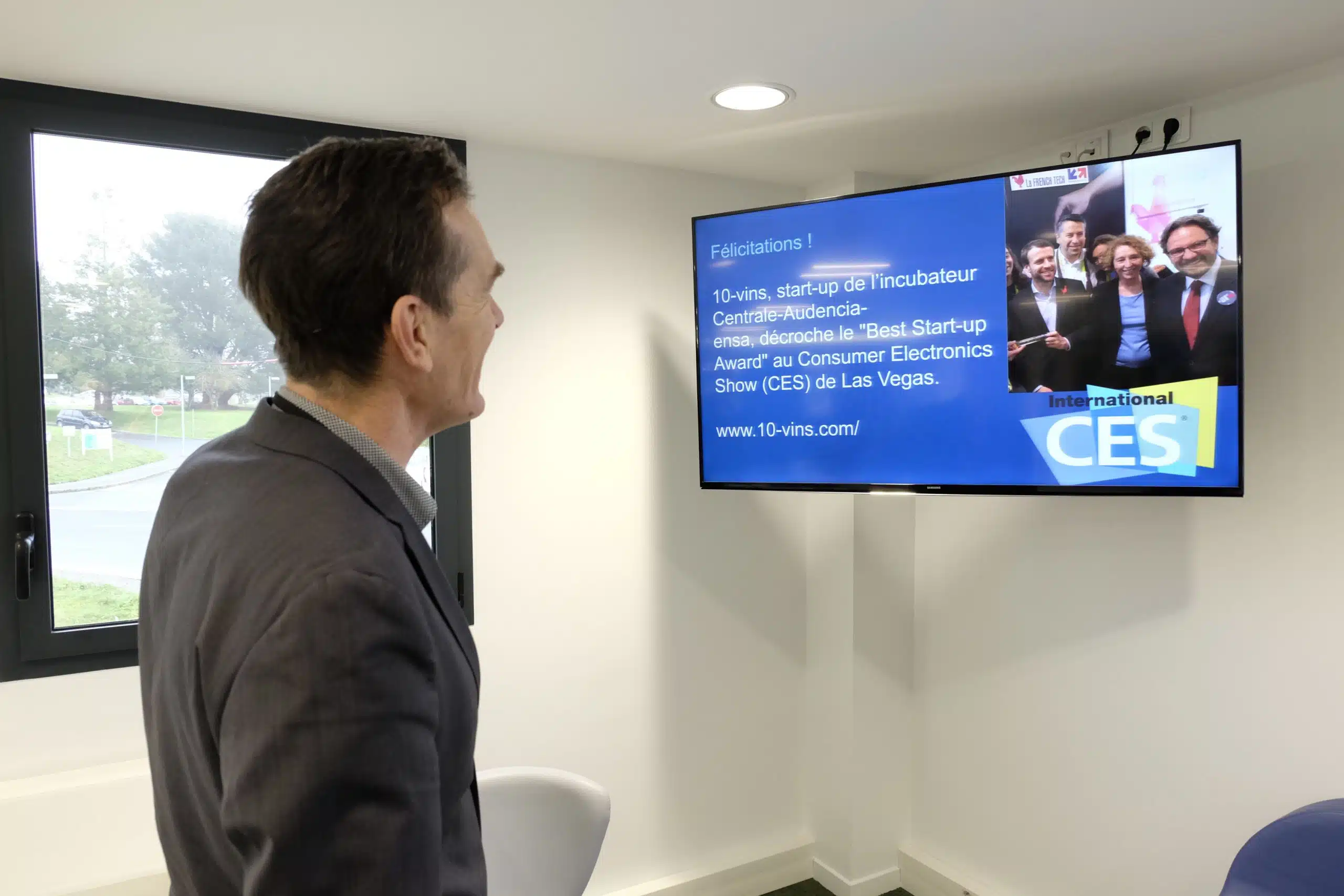 This keeps employees informed about internal news management announcements, reinforcing the sense of belonging and ensuring internal communication consistency.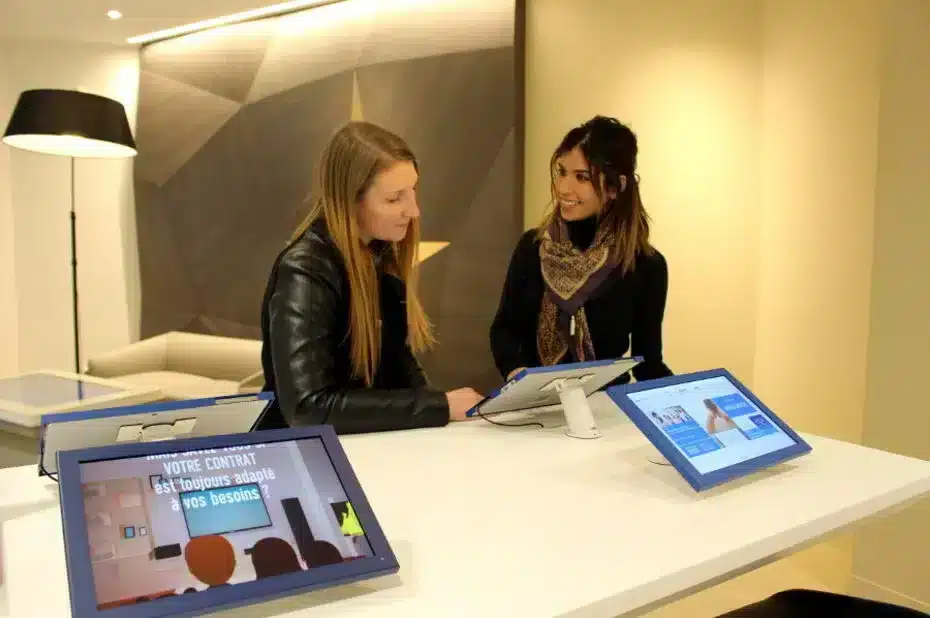 Display loops on unused interactive screens disseminate informative or promotional content while encouraging interaction for a more engaging customer experience.
Waiting and Passage Areas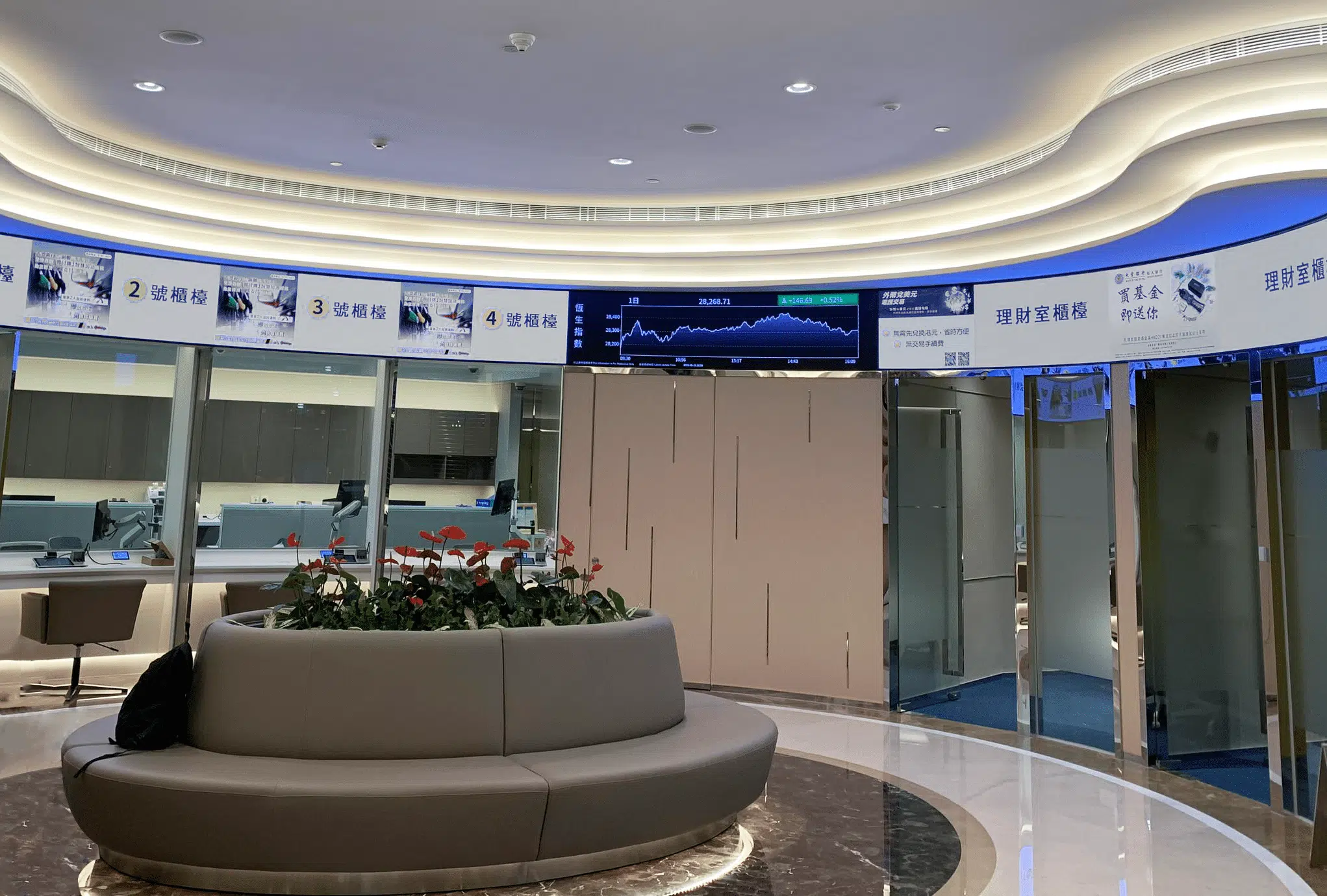 Screens in waiting and passage areas are deployed to inform, entertain, and guide customers in high-traffic zones.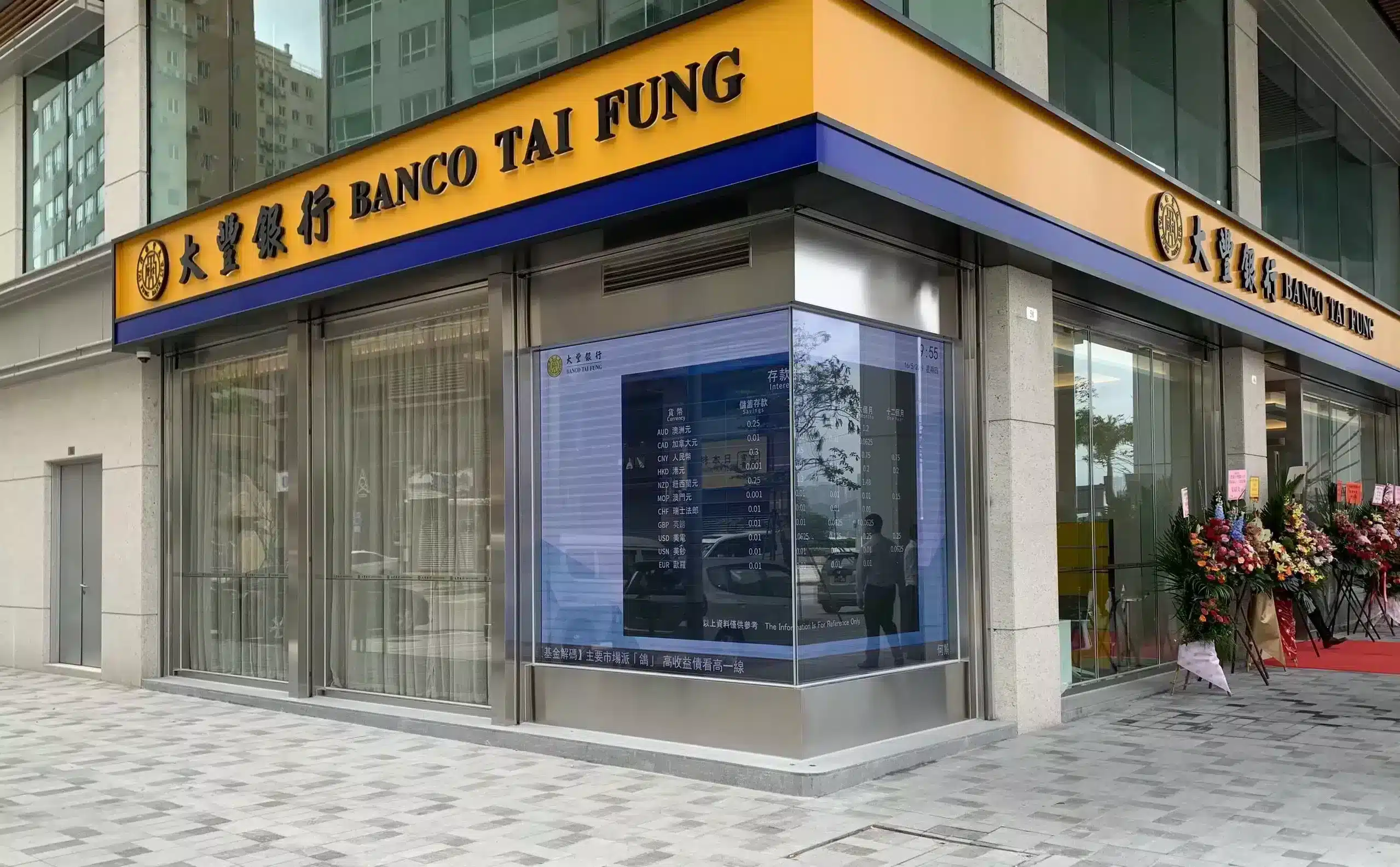 Digital Signage in the Service of the Customer Journey
Digital signage in the banking sector modernizes every branch interaction, simplifies customer journeys, and strengthens the trust relationship between banks and their customers. It accompanies the customer from outside the branch with storefront screens to their departure, assisting them throughout their journey, including queue management, entertainment, information, practical information, and more.
Practical Information
Digital signage offers a complete range of practical information to enhance the customer experience in bank branches: opening hours, appointment scheduling guidance, key contact information, and more.
Appointment Management
Digital signage streamlines appointment management in bank branches, providing clients with real-time essential information:
When you have a scheduled appointment at the branch, digital signage allows you to:
Identify your advisor: Easily locate the advisor assigned to assist you through screens displaying their name and availability.
Appointment status: Check whether your advisor is in a meeting or available to assist you.
Queue Management:
Digital signage simplifies queue management by indicating the following:

Next appointment: Visualize who the next client awaiting an appointment is and the estimated time until their appointment.
Smooth navigation: Be directed to the correct counter at the appropriate time for efficient service.
Digital signage thus enhances appointment and queue management in bank branches, ensuring clients receive quicker and more streamlined service.
Entertainment
By broadcasting entertaining, informative, engaging, or even interactive content, digital signage makes waiting more enjoyable for clients. This approach transforms what was once perceived as monotonous wait time into a pleasant, engaging, and memorable experience. It promotes a positive image of the bank, encourages positive interactions, and reinforces customer satisfaction and customer relationships by providing a pleasant and valuable waiting time.
Access to Product Offers
Digital signage facilitates transparent access to product offers in bank branches. Thanks to highlighting specific offers and providing clear, detailed presentations, clients can easily explore different products and services available. Information is presented as accessible, enabling clients to make informed decisions. This transparency enhances client trust in the bank and simplifies decision-making, creating a positive and informed branch experience.
Modern and Positive Image
By placing dynamic screens in their branches, financial institutions demonstrate their commitment to innovation and improving the customer experience. Clients perceive this modernity as a sign of proactivity and accessibility, enhancing their trust in the bank. This positive image strengthens the relationship between the bank and its clients, creating a lasting and favorable impression.
Invitation to Interaction
Digital signage goes beyond simple communication by actively encouraging clients to interact through loops on interactive screens. Strategically positioned interactive screens encourage clients to discover the bank's products and services proactively. These screens can also provide access to practical features such as check deposits, account transfers, or financial simulations. This interactive approach fosters active client participation, increasing engagement and control over their financial situation. Digital signage drives fruitful interactions in branches, improving the overall client experience.
Comprehensive, Secure, and Agile Communication via Signage
A  digital signage solution like Media4Display establishes a strong connection between banking communication and operational efficiency. It provides a comprehensive, secure, and agile communication platform, allowing banks to disseminate standardized messages nationwide or personalized communications locally. Its robust security, tailored to the banking sector, protects sensitive data. Furthermore, its high level of adaptability, whether used in SaaS or licensed mode, allows smooth integration with many data sources. This comprehensive approach offers an all-in-one solution that optimizes communication while adhering to banking industry security standards.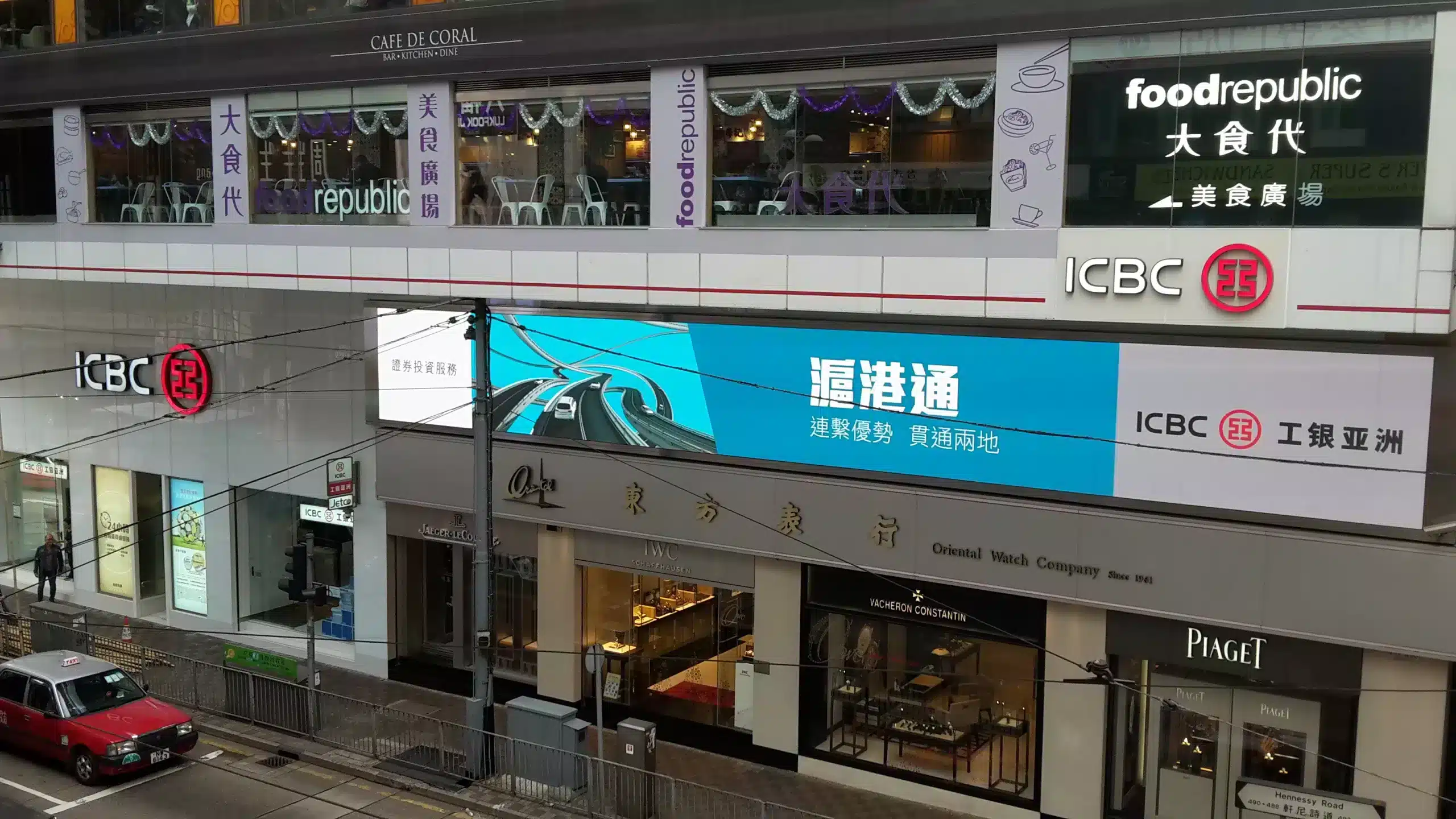 Security
Our digital signage solution offers a comprehensive approach to address the unique security requirements of each banking institution. At its core, our software leverages Telelogos' time-tested technical foundation, ensuring a robust and stable integration into your existing infrastructure.
To bolster security, this foundation secures data exchanges, protects connections, and enables kiosk mode for screens to limit unwanted interactions and associated risks. Moreover, it imposes no hardware or technological constraints, providing maximum flexibility while closely managing installed applications, the operating system, and connections. This proactive management prevents installing unnecessary or potentially hazardous applications while keeping the entire system up-to-date to mitigate security vulnerabilities.
With our solution, you can rest assured that your digital signage is optimally secured to meet the evident security needs of the banking sector.
Global Communication
Digital signage offers the opportunity to create a consistent global communication strategy across all bank branches. Through a unified visual identity and standardized messaging, each branch conveys an image of the bank perfectly aligned with its values and mission. This coherence reinforces the bank's identity, establishing a unified and memorable presence that instills customer trust and loyalty.
Delegation and Local Customization
One of the strengths of digital signage is its ability to enable local delegation while preserving global consistency. Each region or branch can personalize its content to highlight specific offers, local events, and practical information. The software provides granular control, allowing the locking of particular visual elements or the maintenance of specific colors to ensure overall brand consistency. It is also possible to define a content loop that will be displayed in all branches while allowing the addition of another content loop specific to each point of sale. This way, each branch can have its unique character while adhering to the bank's standards and visual identity, offering an authentic local experience while staying true to its national or international image.
Adaptability
Digital signage offers excellent adaptability. It is compatible with various information sources, including PDF files, CSV data, web content, PowerBI dashboards, or custom widgets. Furthermore, it seamlessly integrates with other software, such as wayfinding systems, scanners, or automated triggers. This flexibility paves the way for long-term advancements, allowing your bank to explore new possibilities and tailor its digital signage to the ever-evolving needs of the banking sector, all while ensuring smooth and effective communication.
Flexibility
Our digital signage software can adapt to a wide range of technological infrastructures. It can seamlessly integrate with various infrastructures, regardless of complexity, ensuring optimal performance in diverse environments. Moreover, it is compatible with a wide range of Windows or Android hardware. Whether you prefer a hassle-free SaaS solution or a licensed one for maximum control, our software accommodates your preferences. This deployment flexibility ensures that our digital signage solution seamlessly fits into your technological infrastructure, regardless of its complexity, for a seamless experience.
Advantages of Our Digital Signage Software for Banks
Display content on various screens.
Broadcast identical content on a large number of screens.
A technical back office that meets the security and performance requirements of the sector.
Real-time integration of data from CRM/ERP/BI into displays.
The ability to customize communication for each branch or centralize it.
Management of kiosks and touchscreen displays.
They Use Our Digital Signage in Their Branches