Digital signage software for education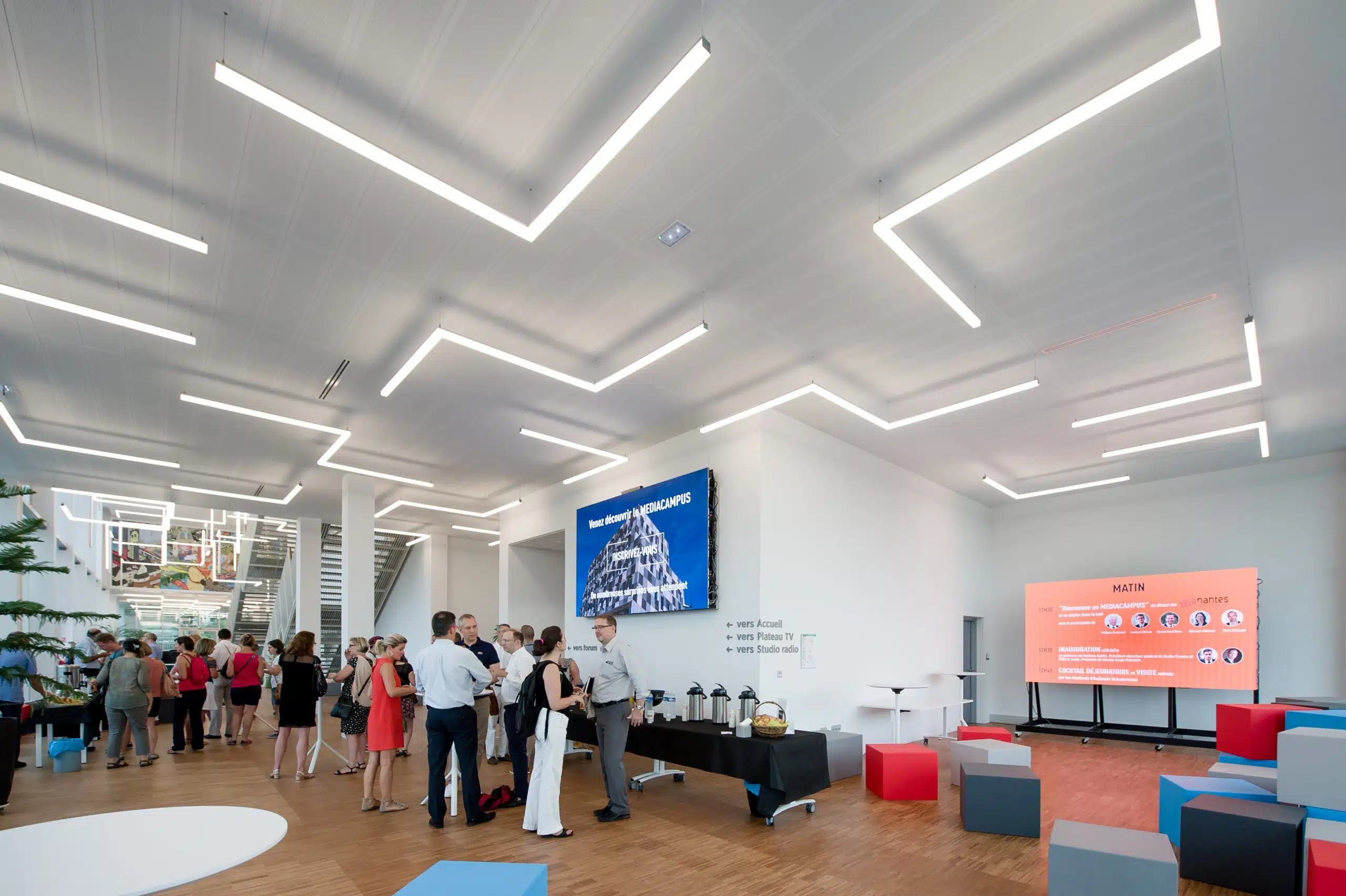 Digital signage for Education
Media4Display makes it possible to compose and distribute multimedia content displayed on screens installed around your campus, university or school.
Energize your information points and communicate in real time to students, staff, professors and visitors.

Enhance your establishment's image
Give your establishment an innovative and modern image using attractive multimedia content.
Features
Distribute multimedia content on all campus screens
Standardize communication on all sites in the establishment
Provide access to several contributors to update contents
Distribute information in real time, simultaneously, on all or part of the campus' screens
Display information on touch screens and manage interactivity
Use cases
Communicate to teaching personnel, students, etc. agendas, schedules, absences, internship offers, conferences, seminars, etc.
Present the training seminars and events that shape the life of the campus or the school
Guide students, personnel and professors in the various buildings
Display alerts (evacuations, warnings, etc.)
Cyrille Brochard
Responsable Technique pôle Administration, UFR Sciences et Techniques Nantes
"Its features, ergonomic and intuitive interface convinced us. Today, several of us use Media4Display with different profiles: the school administration manager, the person who manages the timetables, the license cycle manager, myself, etc. We have been able to easily find our bearings in the creation and distribution of content. PowerPoints are updated in 3 clicks and updating is quick and simple."