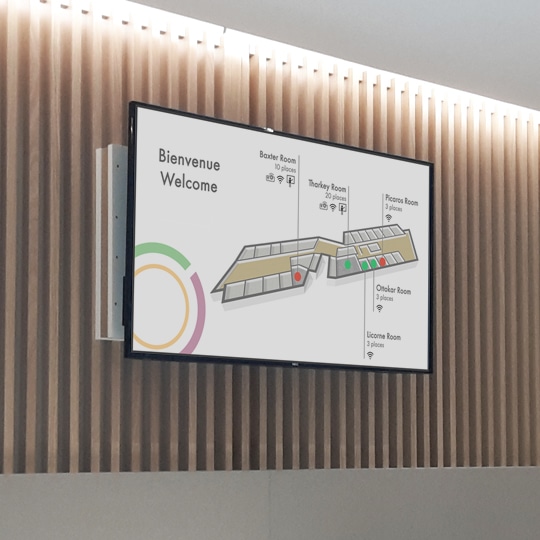 Directional signage
Guide your visitors in your buildings. Whether your screens are located in your building's reception hall, at elevator doors or at stairwells, facilitate your visitors' movements using digital signaling.
Guide your visitors and inform them of the status of meeting rooms
Building map, room availability, list of in-progress and upcoming meetings, etc.
With Media4Display, display the status of your meeting rooms on your digital signage screens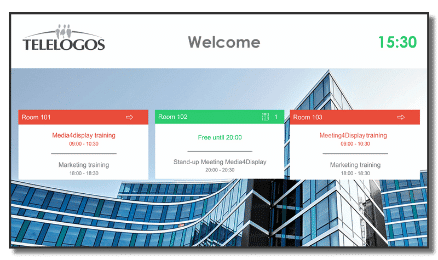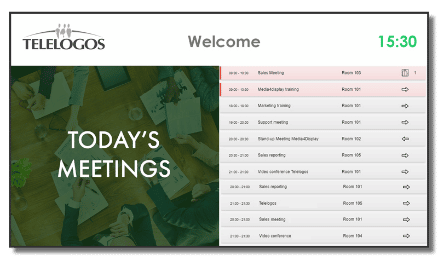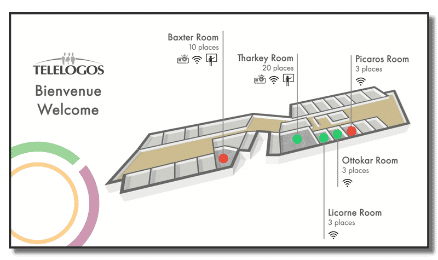 Wayfinding - guidance kiosks
Use guidance kiosks as distribution points: distribute informational or promotional content and invite your visitors to use the guidance kiosks when they are not in use.
Wayfinding solution connector
Take advantage of advanced functionality by connecting the Media4Display digital signage software and interactive guidance and information solutions.