Retail Communication with Digital Signage
Digital signage stands as a pivotal pillar in modern retail communication. Beyond projecting a contemporary brand image, it facilitates real-time messaging within stores, enabling instant updates of messages across your locations.
Our digital signage software goes the extra mile, enabling interaction with your information system and external events. This empowers you to contextualize messages based on geographic location, stock status, and weather conditions.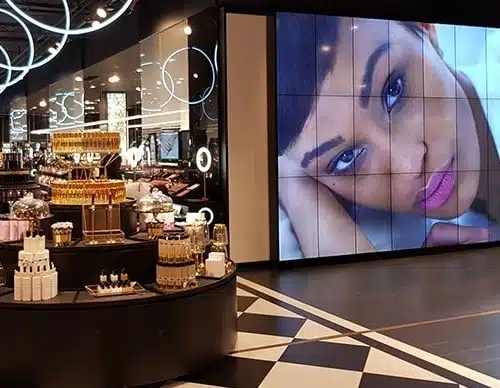 Primary Goals of Digital Signage in Stores

Enhance Customer Experience
Engage and inform customers by promoting products and services through storefront displays, aisle screens, end cap displays, checkout counters, waiting areas, and reception zones—all fueled by dynamic displays in your stores.

Boost Sales
Elevate sales by broadcasting compelling content on strategically positioned digital signage screens throughout your retail outlets and branches.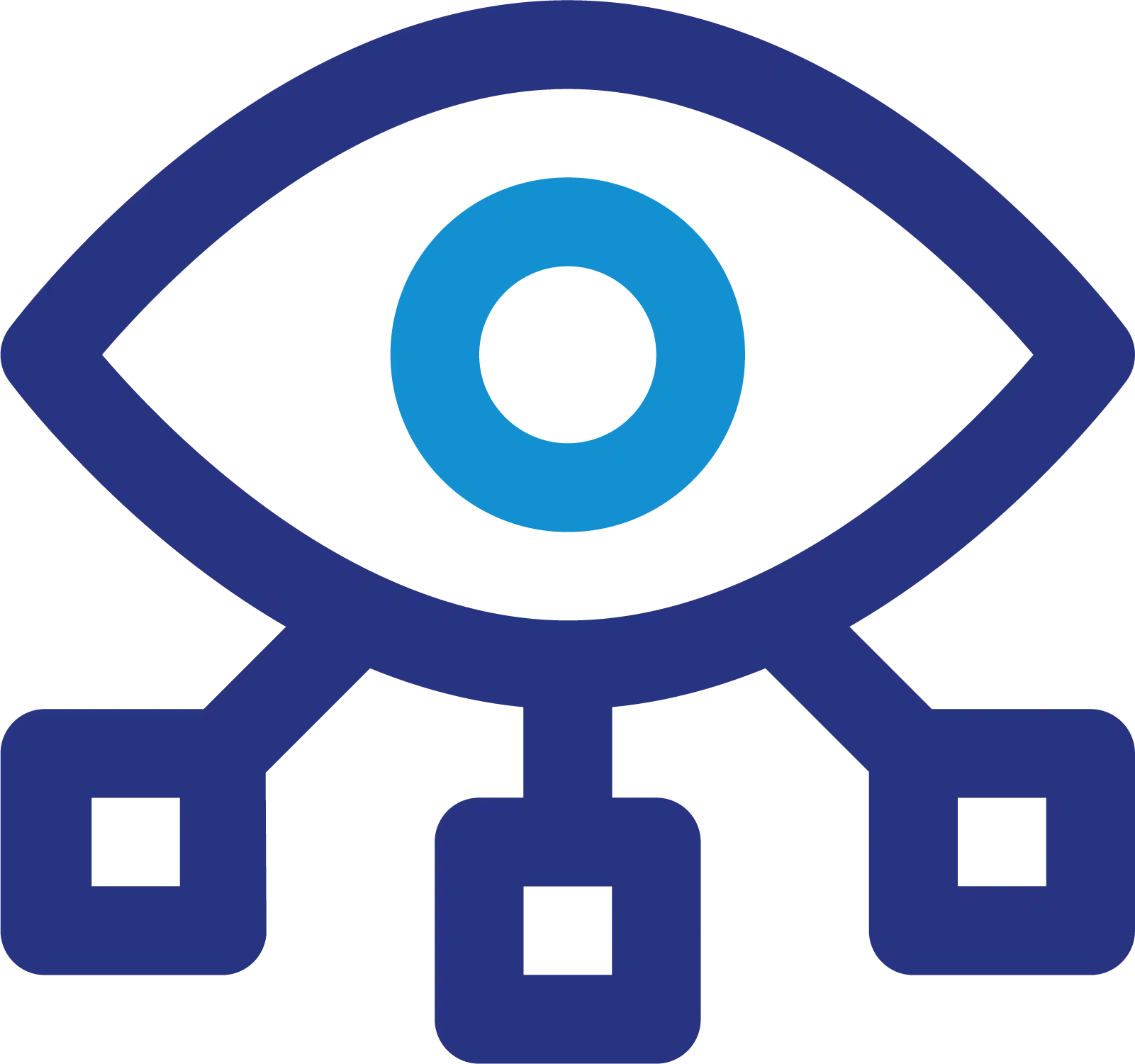 Take Control Of Your Communication
Maintain up-to-date pricing, showcase visuals, and display real-time offers and promotions remotely, for a single store or across your entire network, on one or multiple screens tailored to your needs.
Versatile Applications for your Retail Digital Signage Screens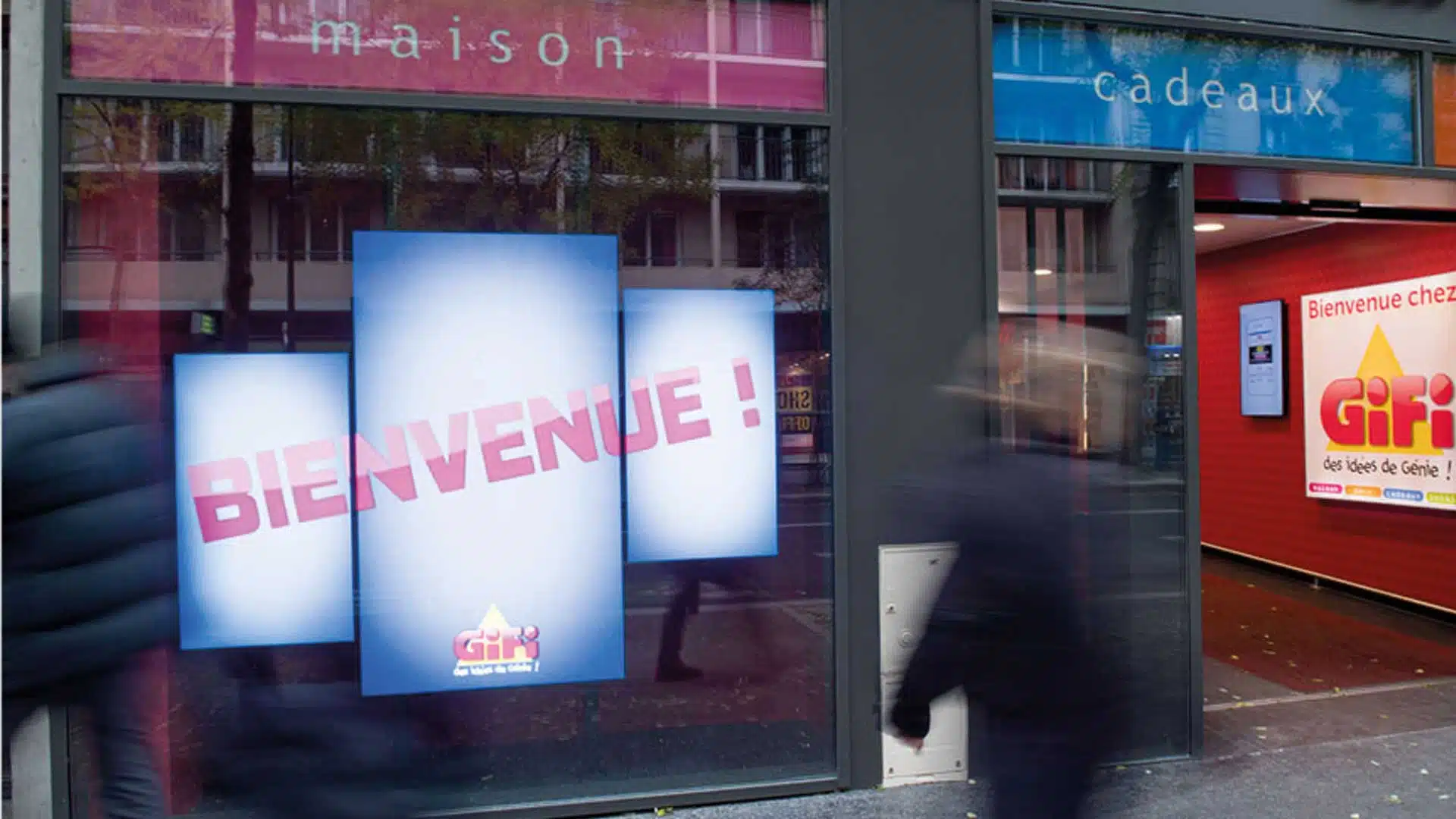 Capture attention and entice customers into your store with captivating and impactful content.
Dynamic Point of Sale Displays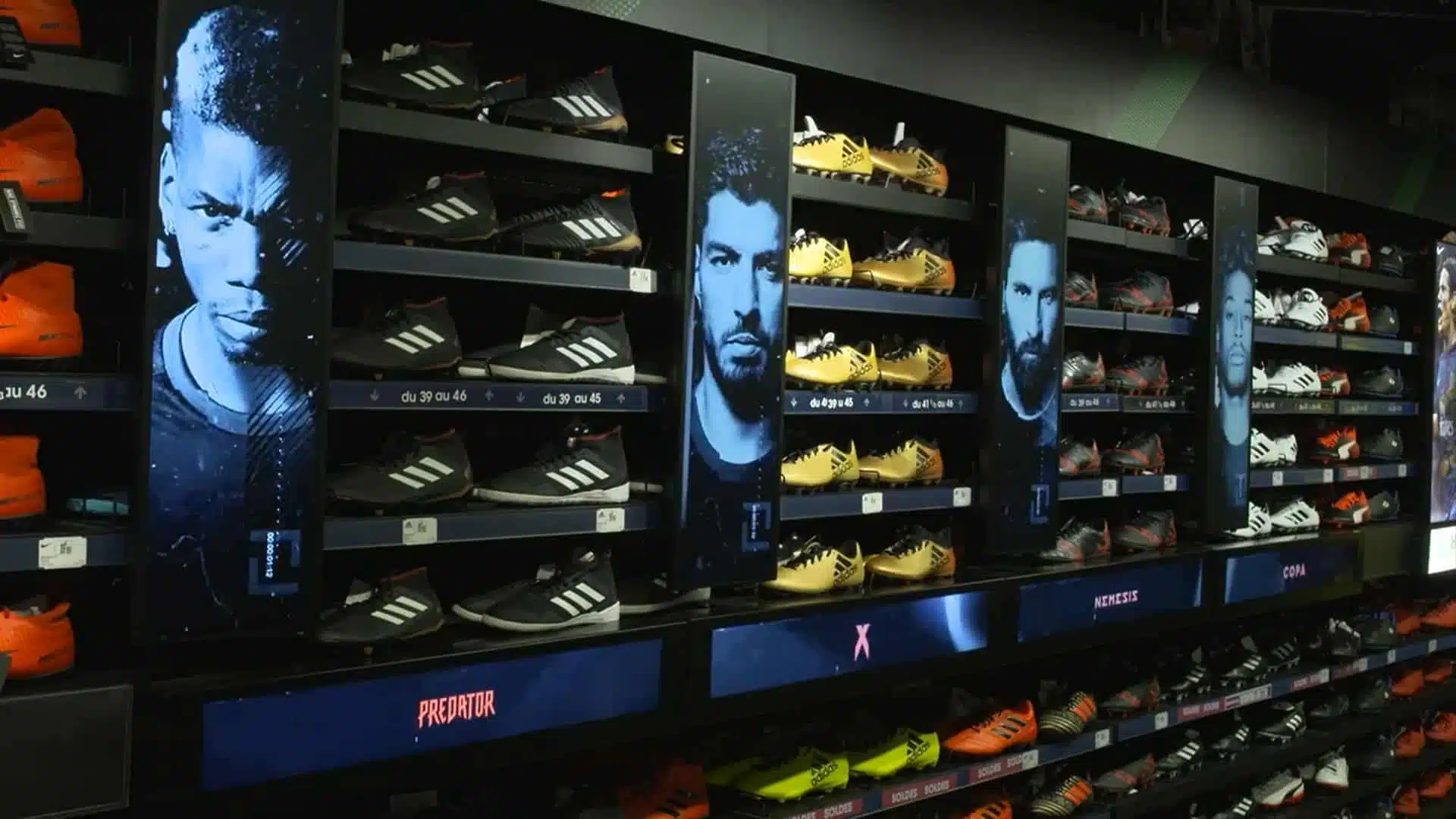 Showcase your products, provide contextual information, highlight promotions, and even offer live demonstrations.
Orientation and Wayfinding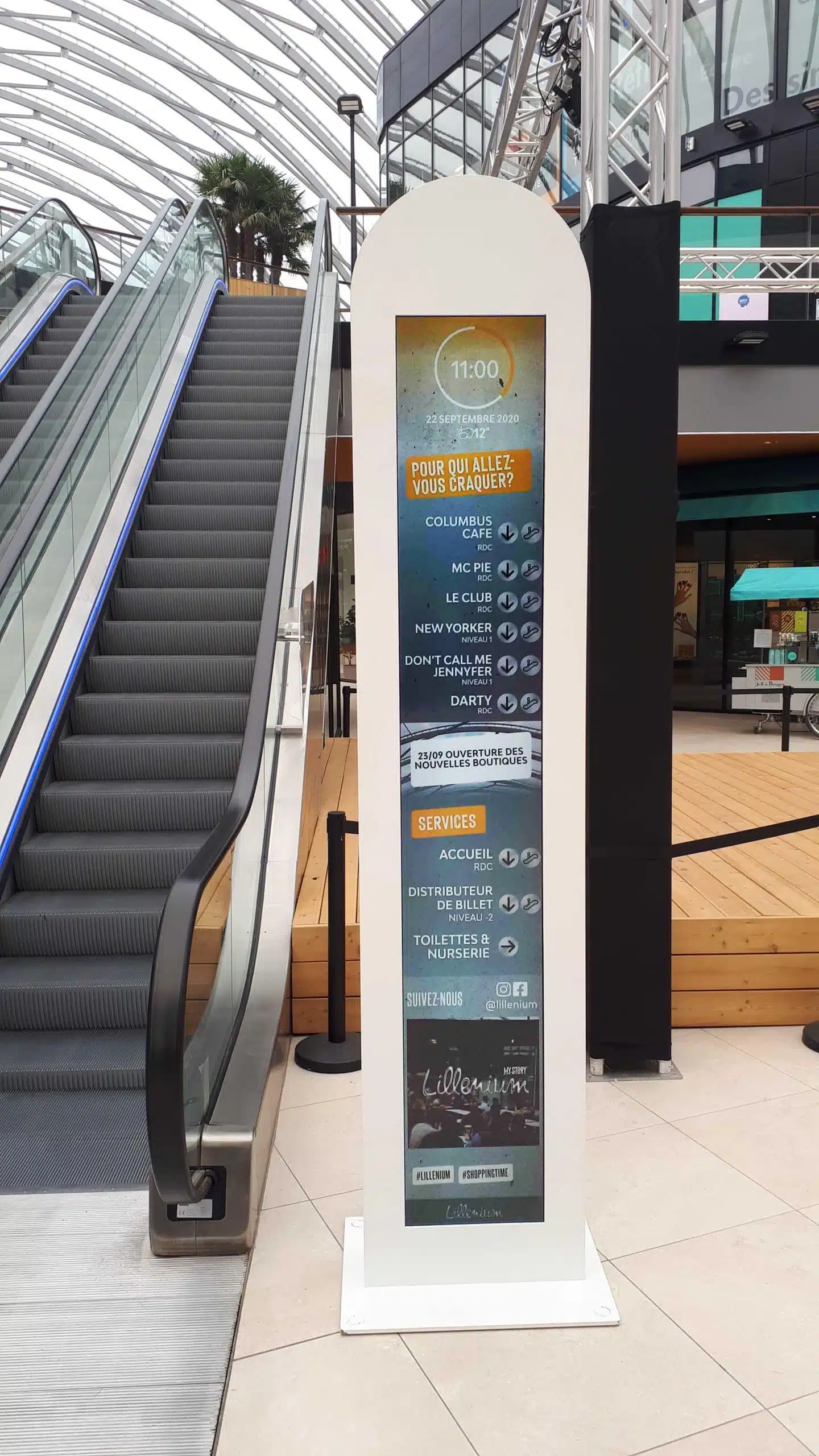 Guide and assist customers within your store, directing them to different sections and departments.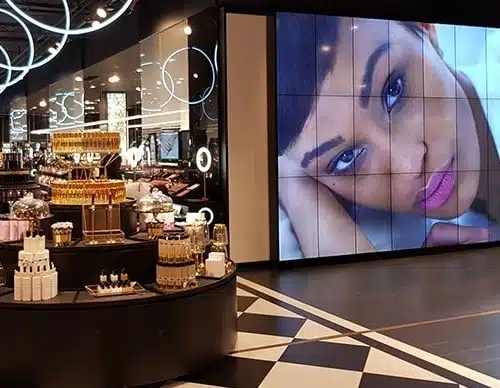 Enhance the customer experience by minimizing wait times and ensuring a seamless flow through your store.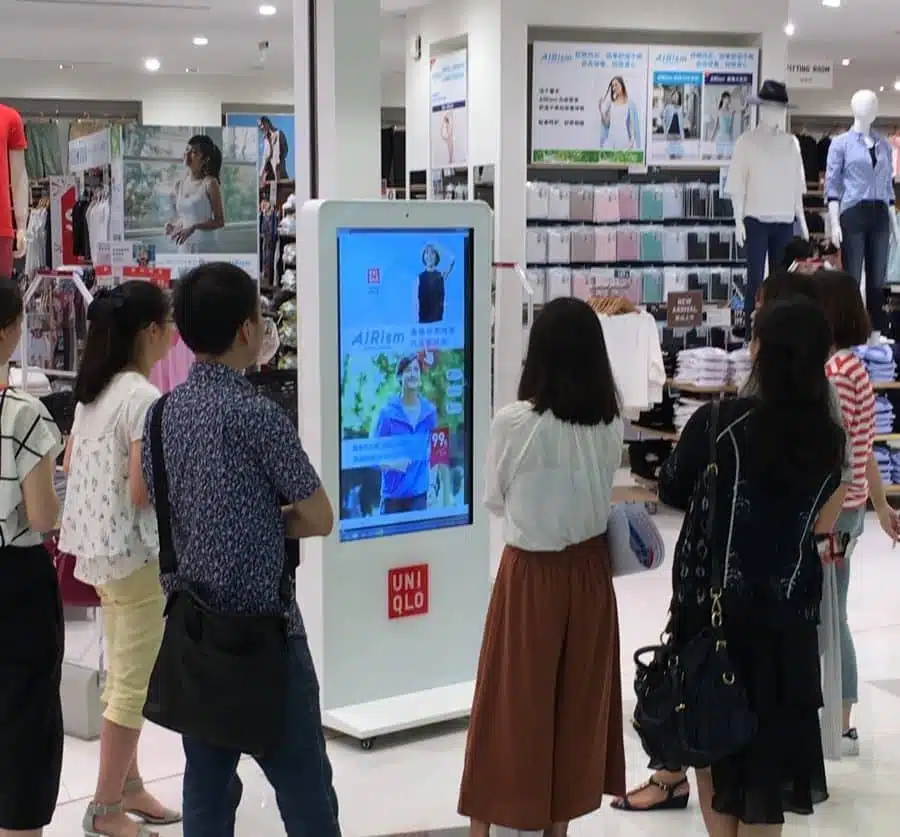 Maximize engagement by showcasing promotional or informative content on interactive kiosks when not in use.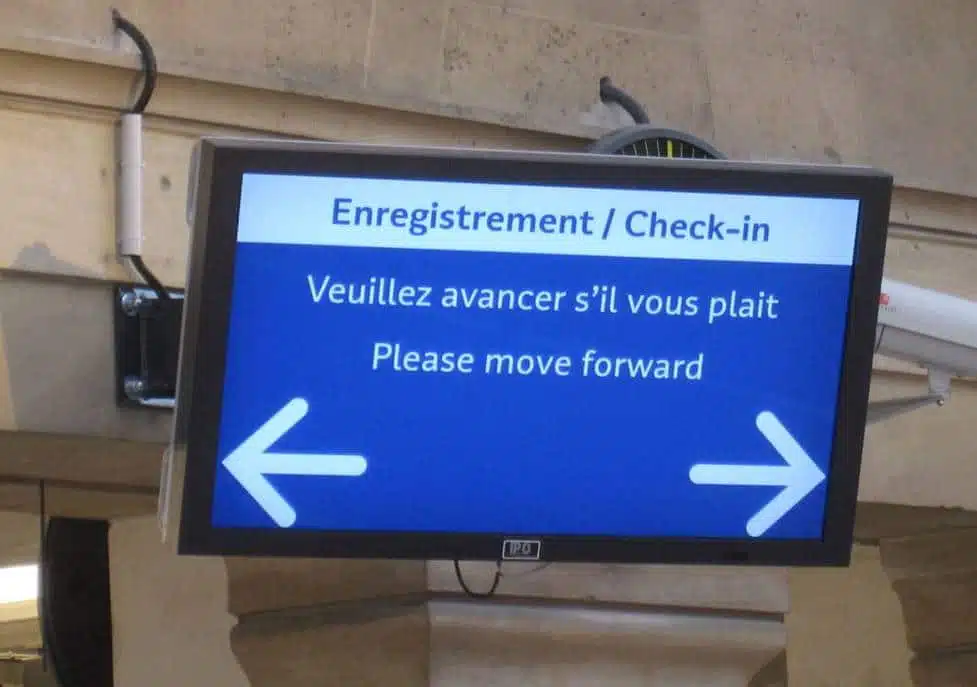 Streamline waiting times and efficiently guide customers to available cashiers or service points.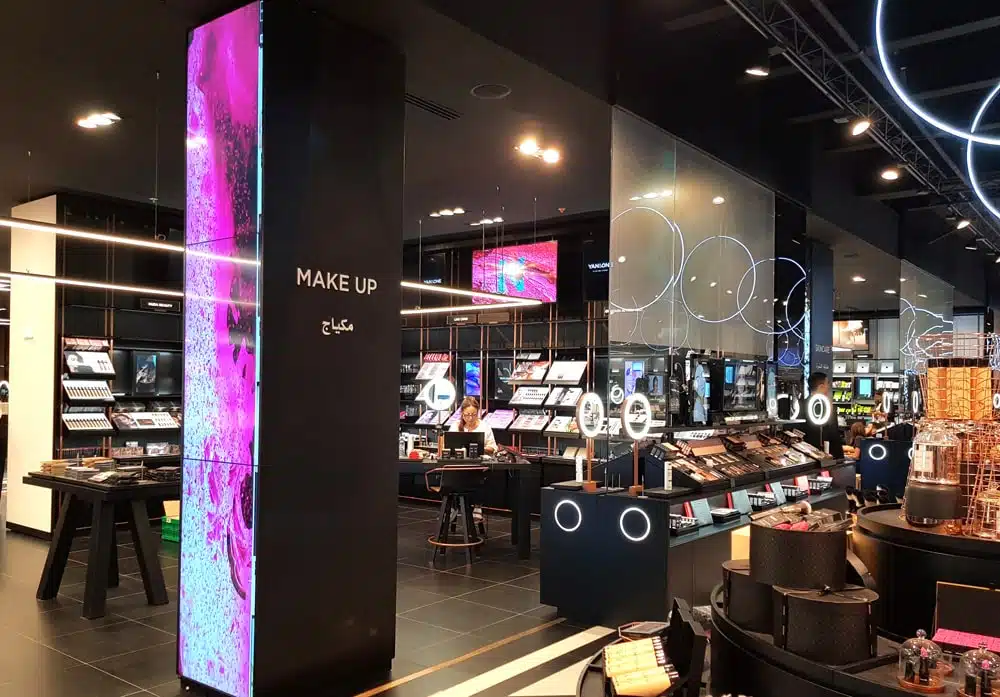 Digital Signage and Enhanced Customer Experience in Retail
The in-store digital signage offers a myriad of benefits for the customer experience. From product information and targeted promotions to reduced wait times, personalized guidance, and interactive experiences, dynamic display contributes to a smoother and more enjoyable shopping journey. By delivering a seamless shopping experience, retailers can cultivate customer loyalty, reinforce brand image, and boost revenue and profitability.
Informing About Promotions
Harness the potential of the dynamic display to visually inform customers about ongoing promotions, simplifying their shopping experience and aiding in product searches.
Providing Practical Information
A digital signage software also serves as a conduit for practical information, enhancing the in-store journey by offering details such as opening hours, sales associates, and availability of a dressing room.
Offering Product Recommendations
In-store digital display screens offer a range of methods for providing product recommendations to customers. Firstly, they can spotlight products based on parameters like bestsellers or ongoing promotions. Media4Display's dynamic display software can seamlessly integrate with facial recognition or interactive customer database solutions, enabling real-time personalized product suggestions based on individual characteristics.
Simplify and Reduce Waiting Times
In-store dynamic display effortlessly simplifies and minimizes waiting times by providing pertinent information such as wait times and ongoing promotions. This enhances the shopping experience and mitigates perceived wait times, boosting customer satisfaction and reducing premature departures.
Entertain and Engage
Dynamic display in-store brings entertainment to the forefront, captivating customers with engaging visual content. This fosters an enjoyable and memorable shopping experience, bolstering customer loyalty and increasing sales.
Guide and Direct
Harness dynamic display to provide orientation-related information to your customers. The dynamic display is a digital wayfinding solution, whether directing them to crucial store points such as checkout counters or dressing rooms or guiding them to specific products. This can be achieved through directional cues at the end of aisles or via an interactive wayfinding system that allows customers to engage and receive directions to their desired products.
Enhancing Digital Presence In-Store
The in-store dynamic display presents retailers with an innovative solution for enhanced customer communication, increased visibility, and prominent promotion of products. This technology empowers retailers to elevate the customer experience, drive revenue, and bolster profitability while maintaining a competitive edge in the market.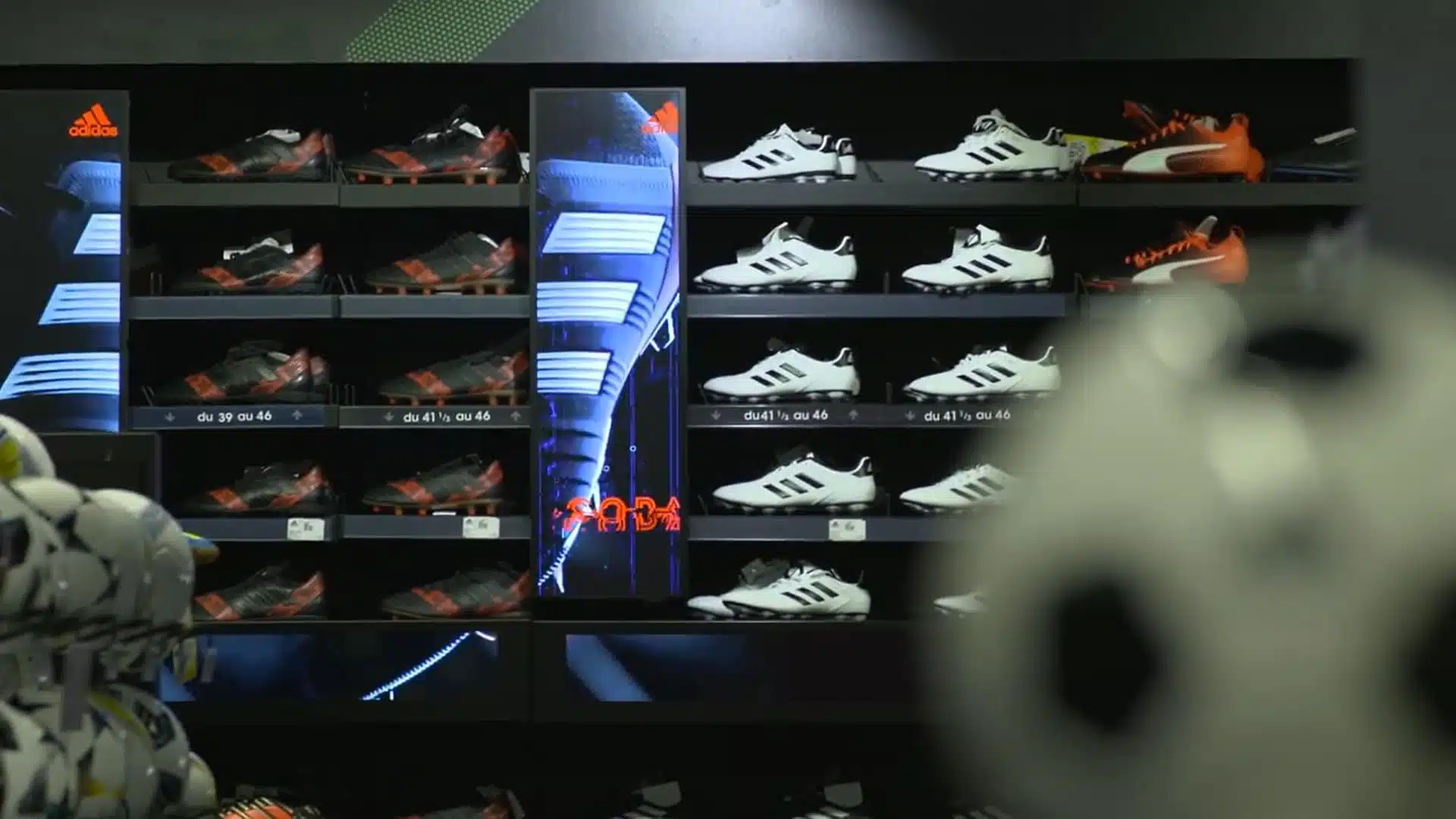 Standardize Communication and Cultivate Identity
By coupling digital screens with dynamic display software, brands can unify communication within their stores, forging a robust brand identity through visuals and videos that align with the brand's colors and image. These assets can be designed directly within the dynamic display software or seamlessly imported and broadcasted.
Boost Sales
The in-store dynamic display has the potential to boost sales by captivating customers' attention by highlighting major promotions and creating an immersive shopping experience. Digital screens aid customers in navigating the store by displaying information about products and special offers, encouraging them to make additional purchases. Furthermore, dynamic displays can spotlight the most profitable or popular products, enhancing their visibility and appeal to customers.
Globalize Communications
Leverage dynamic display software to streamline your communications across different stores, ensuring consistent and cohesive messaging throughout all your retail points. You can even broadcast the same visual content while tailoring the featured product based on the specific store location.
Create Ambiance
By playing with screen formats, color schemes, visuals, videos, and accompanying music, you can create a unique ambiance for your brand or individual stores. This immersive approach enhances the customer's connection with your brand, improving customer experience.
Manage Interactive Kiosks
Through our Media4Display dynamic display software, you can effectively manage interactivity on tablets and interactive kiosks, displaying dynamic content loops or inviting customers to engage when these devices are idle. This ensures that none of your screens go unused.
Contextualize Communications
With Media4Display dynamic display software, you can contextualize your communications for truly dynamic displays. By connecting Media4Display to your business software or various data sources, you can automate your display based on factors such as:
Weather conditions
Day of the week, time of day, and season

Inventory levels

Ongoing promotions

Top-selling products
Advantages of Our Digital Signage Software
Broadcast across a variety of screen types
Reach a multitude of screens simultaneously

Display real-time data extracted from CRM/ERP/BI systems
Enable localized content personalization
Tailor messages based on location and time (seasons, hours)
Measure content broadcast statistics
Optimize flows with periodically synchronized standalone players
Manage interactivity on touchscreen displays
They Trust Our In-Store Digital Signage