Digital signage software for retail points of sale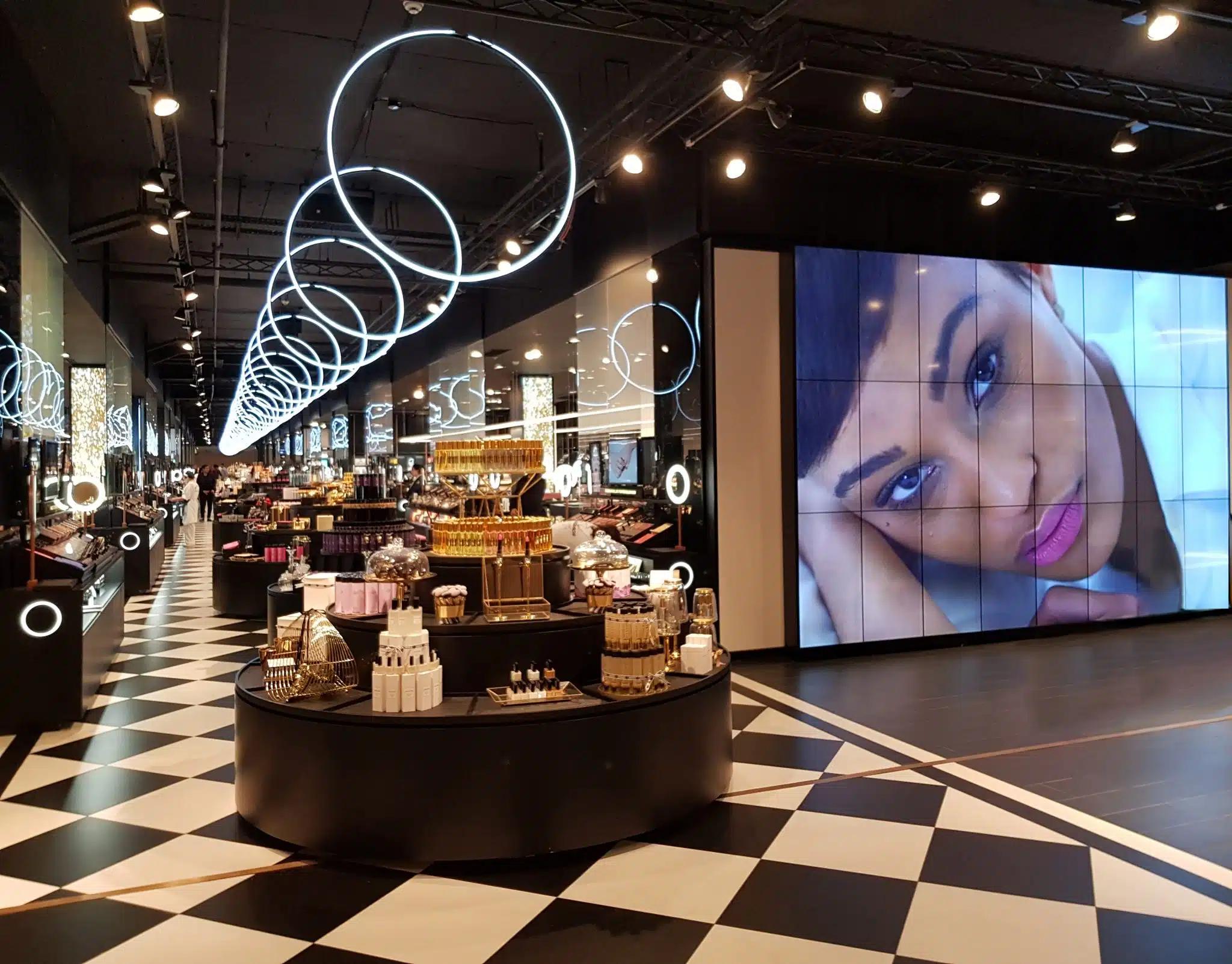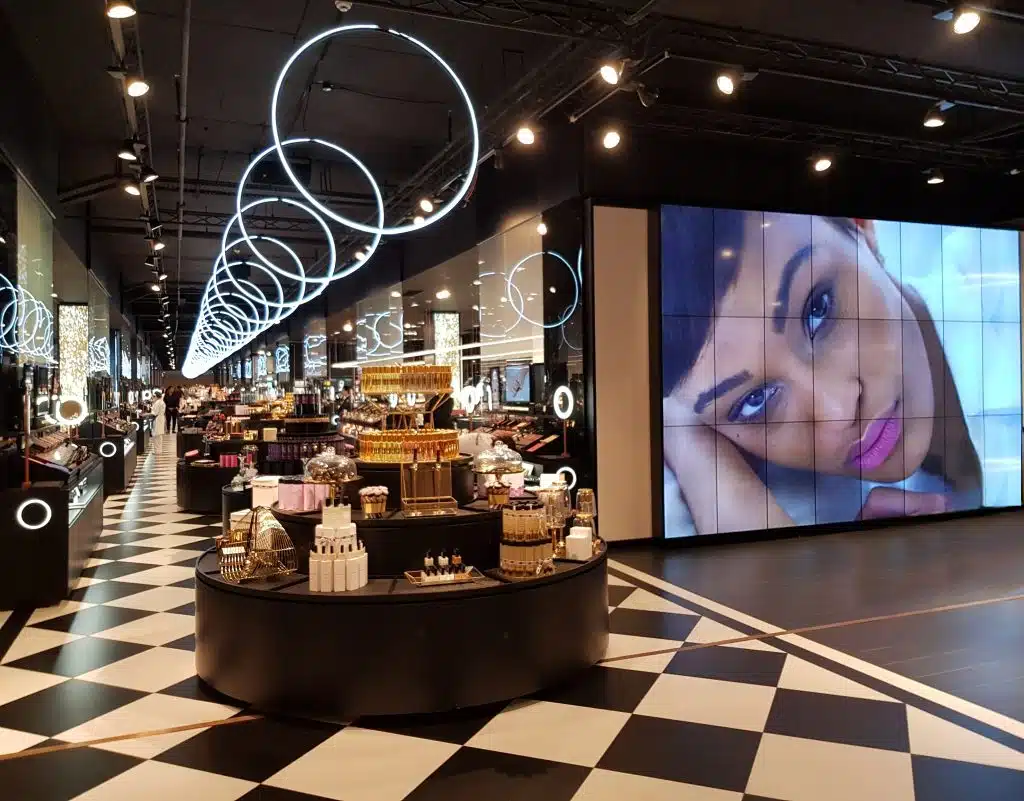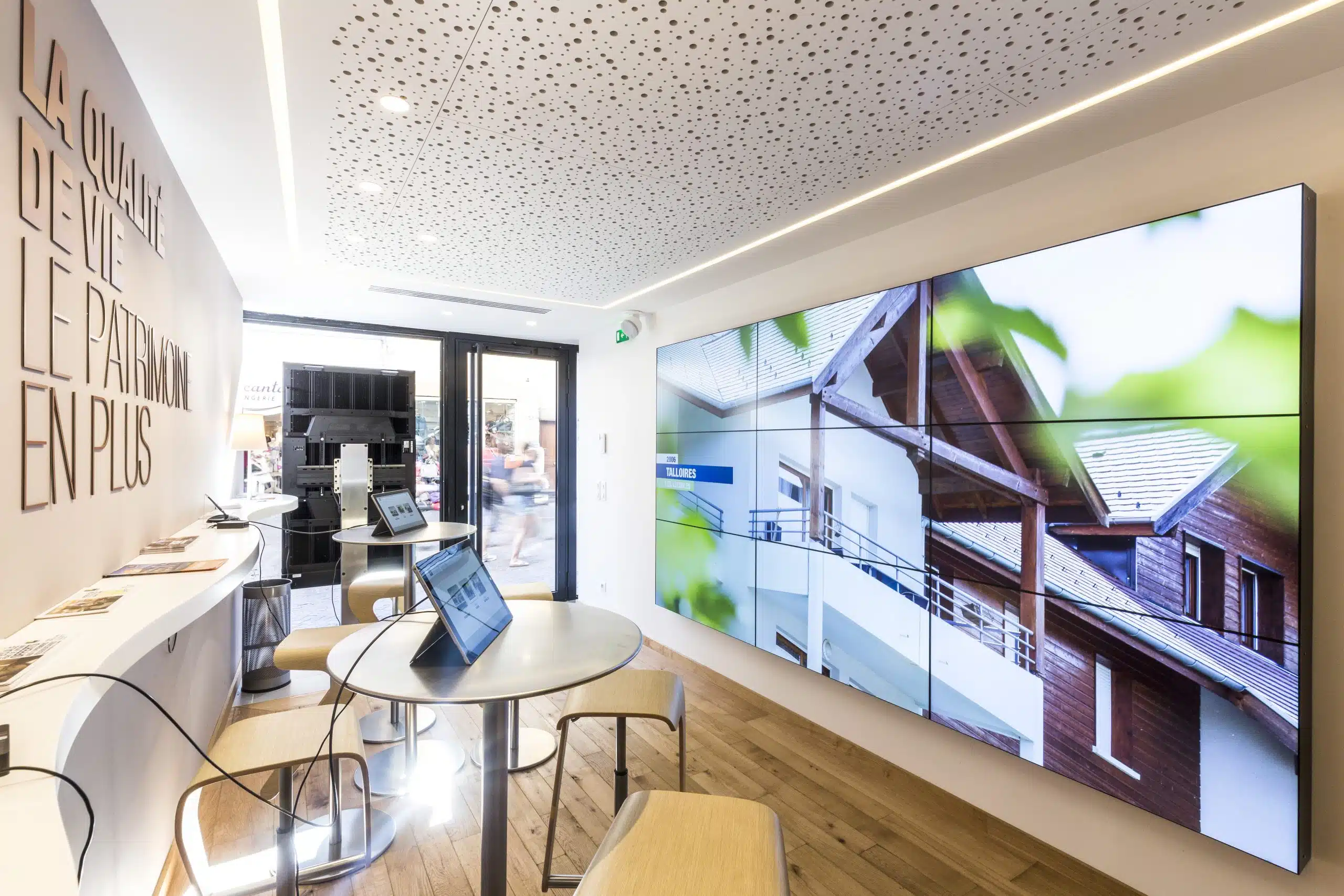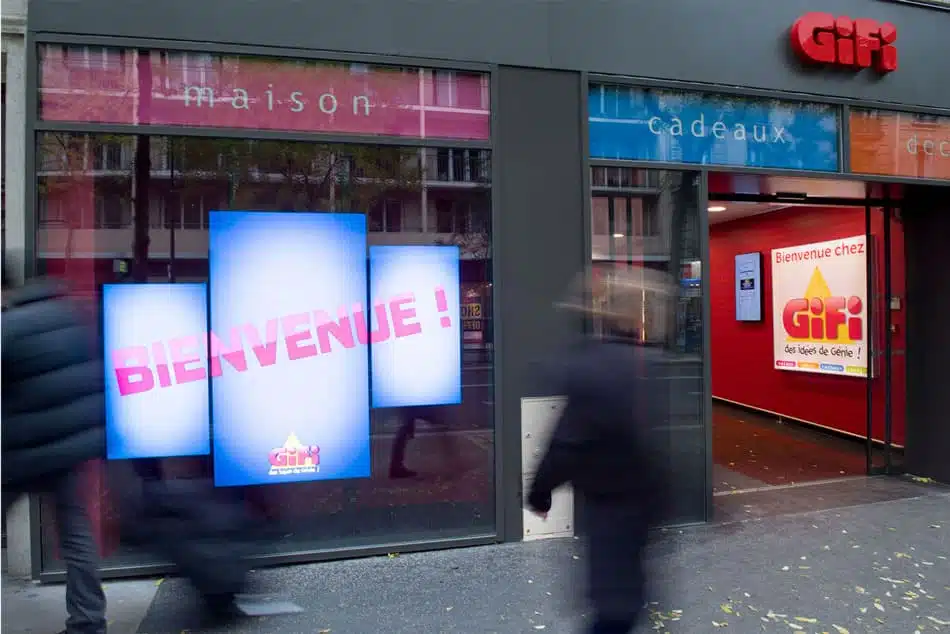 Digital signage at Points-of-Sale
Digital signage has become an indispensable communication tool for retailers. In addition to driving a modern image at the point-of-sale, it enables real-time communication in stores and the ability to change messages at any time.
Media4Display goes above and beyond by enabling interaction with your IT system or with external events. You can contextualize your messages and content depending on geographical location, stock or even the weather.
Improve the customer experience
Communicate with your customers and promote your products/services with digital signage in the shop window, on the shelves at the end of aisles, at your point-of-sale cash registers and in waiting and reception rooms at your branches.

Increase your sales by broadcasting attractive content on your dynamic digital signage screens placed at strategic locations at your points-of-sale and in your branches.

Control your communication
Update your prices and display your offers and promotions in real time.
Features
Display content on all types of screens
Display identical or customized content on a large number of screens
Integrate data extracted from CRM/ERP/BI/etc. systems into displays in real time
Enable local content customization
Distribute different messages according to the place and time (seasons, hours of the day, sales periods, etc.).
Measure content distribution statistics
Optimize flow management with autonomous players that are synchronized periodically
Display content and manage interaction on touch screens
Use cases
Distribute multimedia content to a network of

cash register

screens

Update

offers and prices

in real time

Contextualize content according to the weather, a time slot,

etc.

Broadcast national communications campaigns

Add specific content depending on point of sale or branch

Standardize, control and communicate with the entire network of points-of-sale or branches

Inform clients/customers through interactive tablet-based kiosks

Keep employees informed/trained

Personalize the content displayed according to a client/customer's profile
Morgan ALLENNOU
Adhérent à la Direction de la Communication du Groupement Les Mousquetaires
"Media4Display has convinced us by its performance and capacity to integrate data sources from our different stores. The software has been able to integrate it in our lists and allocate prospectuses according to the different store formats. Also, being able to give control over the management and oversight of digital content to our Members was a decisive factor in the selection of the software."