Reseller & Integrator Partners
The Telelogos partner network
Telelogos has built and is extending a network of certified integrator and seller partners. They are chosen based on demanding criteria combining their know-how and the needs of customers in the countries concerned.
This high-quality international network has enabled Telelogos solutions to be deployed in over 50 countries.
Telelogos integrator and reseller partners have technical and sales training, tools, a dedicated portal and expert support in implementing our solutions.
Telelogos is exclusively dedicated to the continuous improvement of its solutions, allowing partners to provide customers with high-quality services.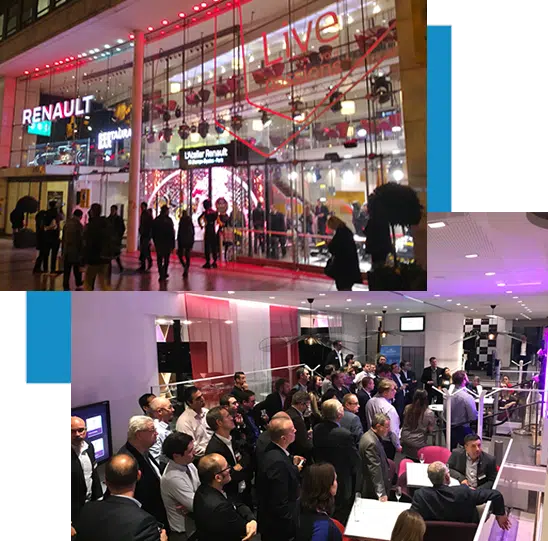 Telelogos Partner Convention @ Renault - Champs Elysées
Why join the Telelogos partner network?

Telelogos @ Integrated Systems Europe (ISE) 2022 - Barcelona
Telelogos' business culture is based on an indirect distribution model in which Telelogos works closely with partners to deploy its solutions; in this way, all the Telelogos teams work towards our partners' success. Becoming a Telelogos Partner means:
Benefiting from a certification program adapted to your profile and the verticals your company targets
Having support from all the Telelogos departments (Sales, Support, Pre-sales and Marketing)
Having access to similar project references and relying on our international partner network to deploy your projects
Being supported in your responses to projects and taking advantage of Telelogos' actions with clients and the ecosystem

Benefiting from free access to Telelogos technical support
Our solutions are available in SaaS or On Premise mode and as a partner you can also host our solutions in SaaS mode on your servers on your clients' behalf.