Digital signage software for transport and logistics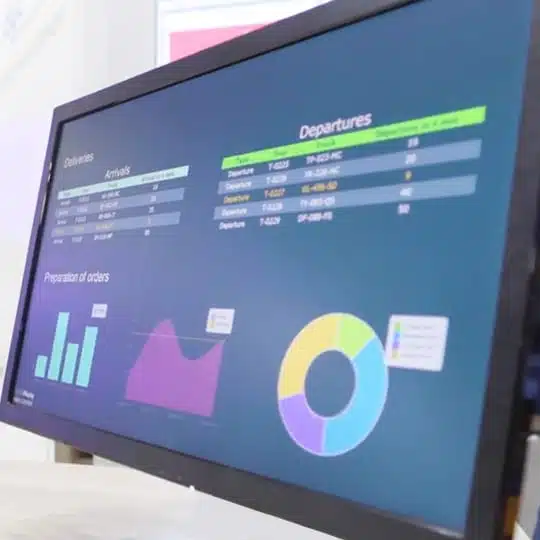 Dynamic display in the transport and logistics sector
Drivers, forklift truck drivers, order pickers... all the field stakeholders in transport and logistics continuously need precise, reliable and real-time business information.
Loading plans, arrivals and departures, KPIs, data from the information system, health & safety and internal communications messages...Media4Display enables you to increase productivity by displaying your content in your warehouses and on logistics platforms.
Media4Display also facilitates communications with outside workers. Welcome and provide directions for drivers and delivery people… Indicate truck arrivals and departures, display health and safety messages, etc.
Features
Targeting: broadcast content according to its location
Connection to the information system: automated display of content from your IT systems
External flows: display news, the weather or traffic information
Multi-site communication
Local management: delegate all or part of content display on the network of screens
Use cases
Indication in real time of truck arrivals and departures at logistics platforms, and activity indicators (

KPIs

).

Production schedule monitoring

Monitoring truck load levels

Reception and guidance for external workers,

drivers,

delivery people, etc.

Reminder of the internal safety rules and display of health & safety messages

Internal communications with partners that often have no access to the company's email systems