Digital signage for restaurants
Digital signage has revolutionized the restaurant industry, encompassing various establishments, including restaurants, fast-food chains, and bakeries. Its primary goal is to provide precise and updated information while facilitating seamless product showcases that can be refreshed as often as necessary.
Digital signage empowers you to seamlessly manage a variety of devices within your restaurant ecosystem, ranging from digital screens to interactive kiosks and touchscreen tablets.
This versatile tool allows you to effortlessly create, manage, and broadcast customized content on restaurant screens, thereby providing patrons with an optimal and consistently updated customer experience.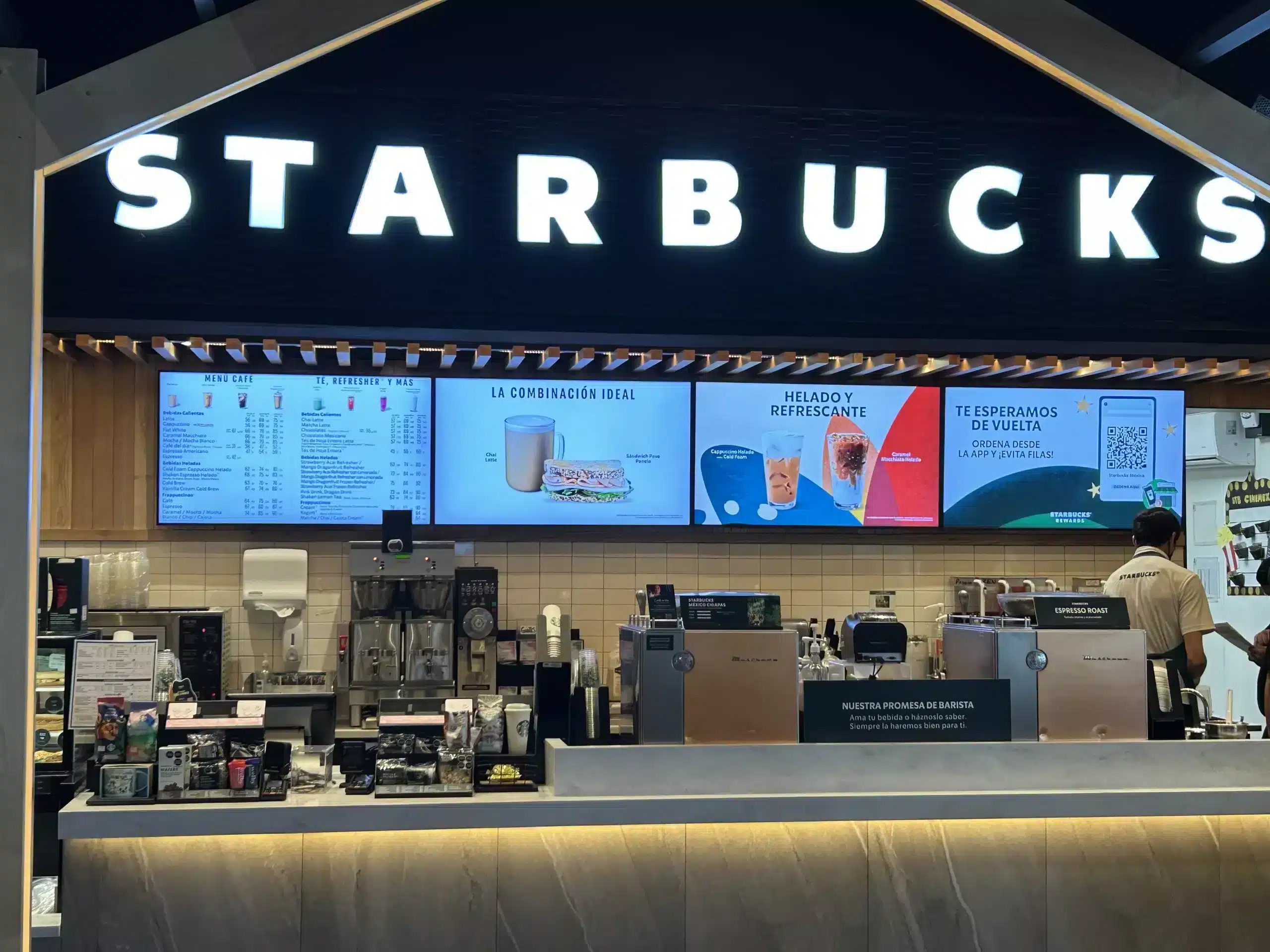 Key Objectives of Digital Signage in Restaurants

Ensuring Up-To-Date Information
One of the paramount advantages of integrating dynamic display in the restaurant industry is its ability to ensure consistently updated information by seamlessly integrating with business applications and pertinent data sources. Bid farewell to manual adjustments or outdated paper displays.

Streamlined Customer Experience
In restaurants, these dynamic screens simplify the customer journey by offering precise and readily accessible information. Through visually appealing displays, dynamic screens showcase menus, special promotions, and other pertinent information, empowering patrons to make swift and well-informed decisions. This eliminates the complications stemming from missing information or confusion due to paper-based menus. The dynamic display transforms the customer experience into a streamlined process, offering smoother navigation and heightened overall satisfaction.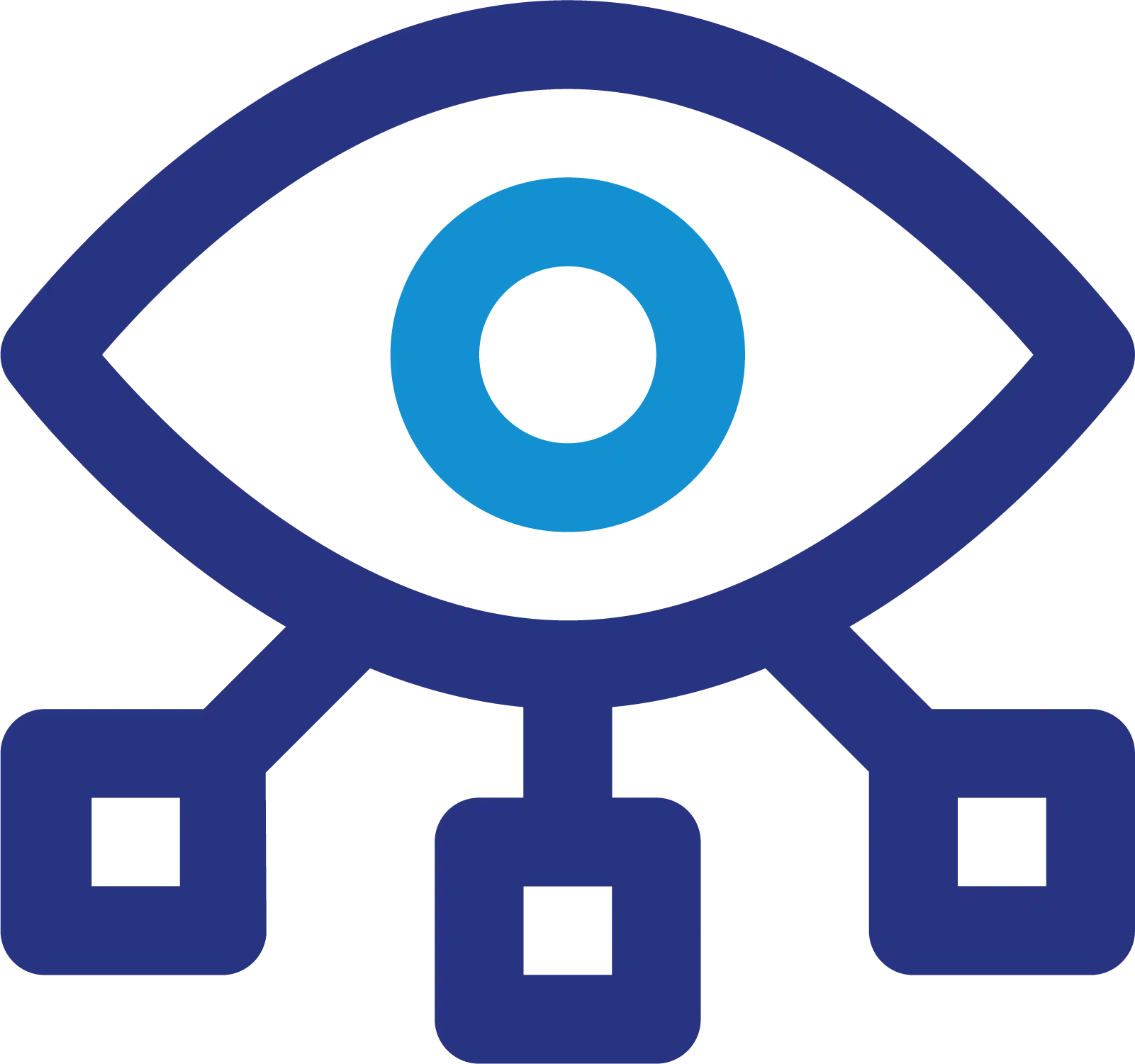 Amplifying Brand Awareness
Integrating digital restaurant displays bolsters brand recognition by crafting a memorable and consistent brand image. Dynamic screens offer the opportunity to present alluring and personalized visuals that seamlessly align with your restaurant's unique identity. This engenders customer interest, captivates them visually, and prompts lasting recollections of your establishment.
Diverse Applications of Digital Screens in Restaurants
Looping Content on Order Kiosks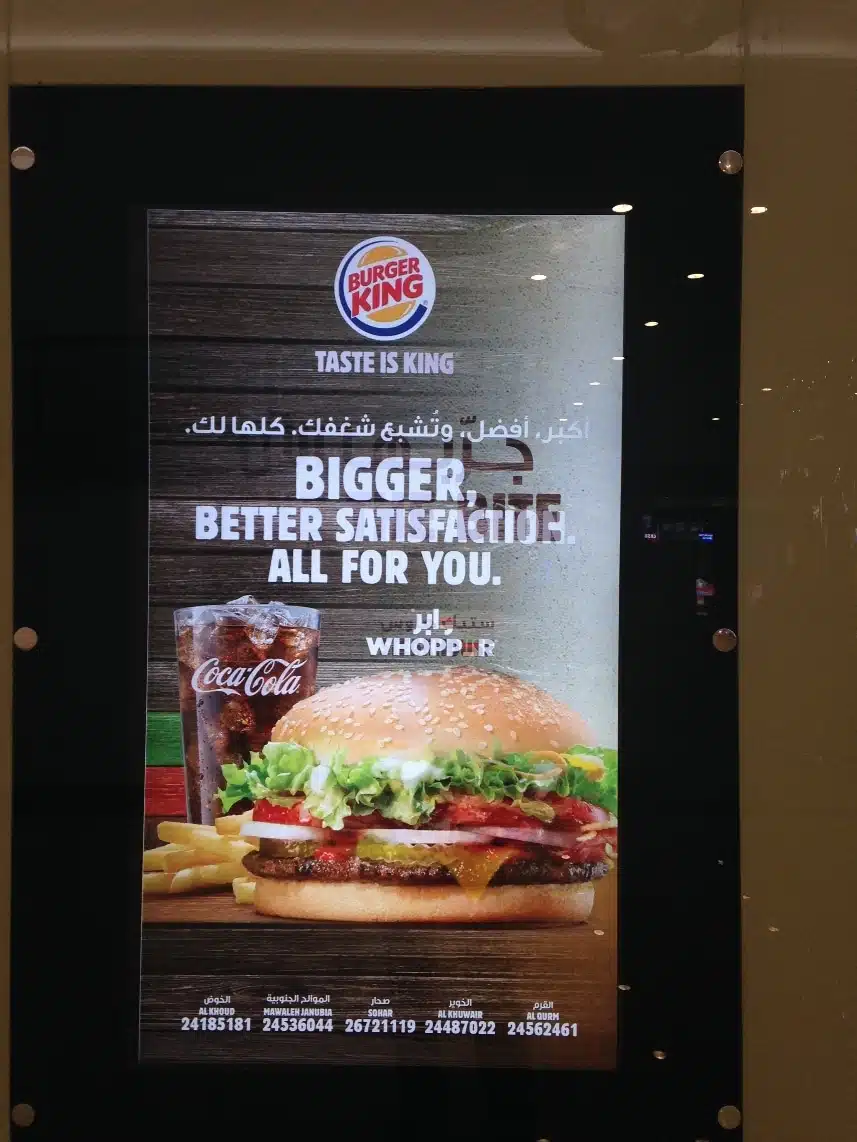 Leverage dynamic display to showcase various promotional or informative content when your order kiosks are idle, ensuring patrons are continuously engaged.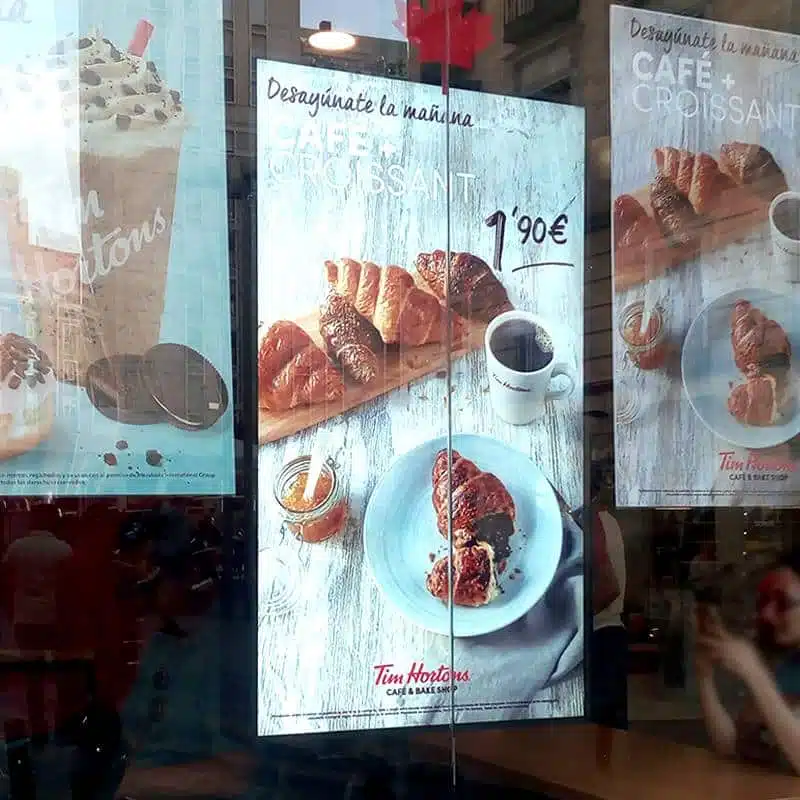 Both within windows and nestled within your restaurant's interior, employ digital displays to broadcast promotional content, introduce new products, and spotlight ongoing offers. This strategy entices potential new customers and reinforces your brand's identity.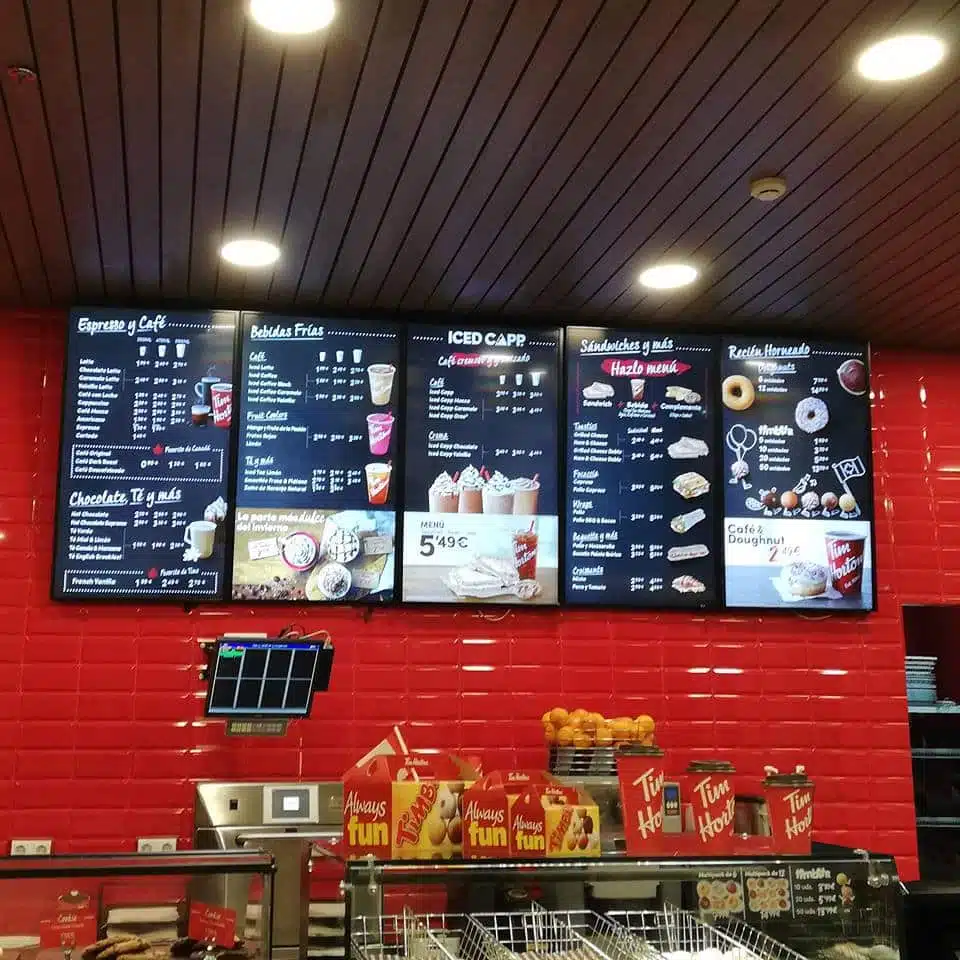 Customer Information Screens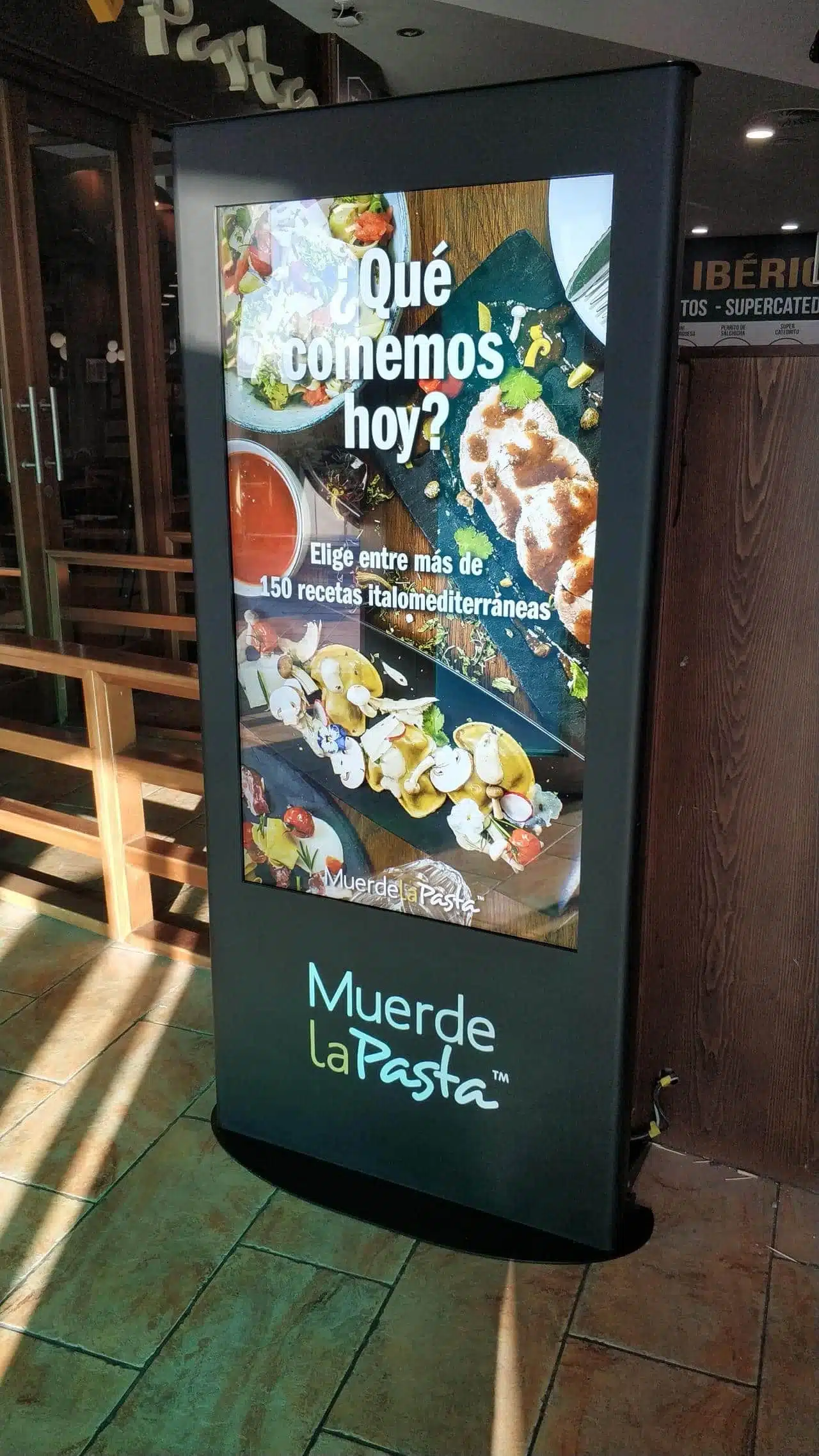 Pour faciliter le parcours client, optez pour un affichage numérique informatif. Tenez-les au courant des commandes en préparation, indiquez la liste des allergènes, etc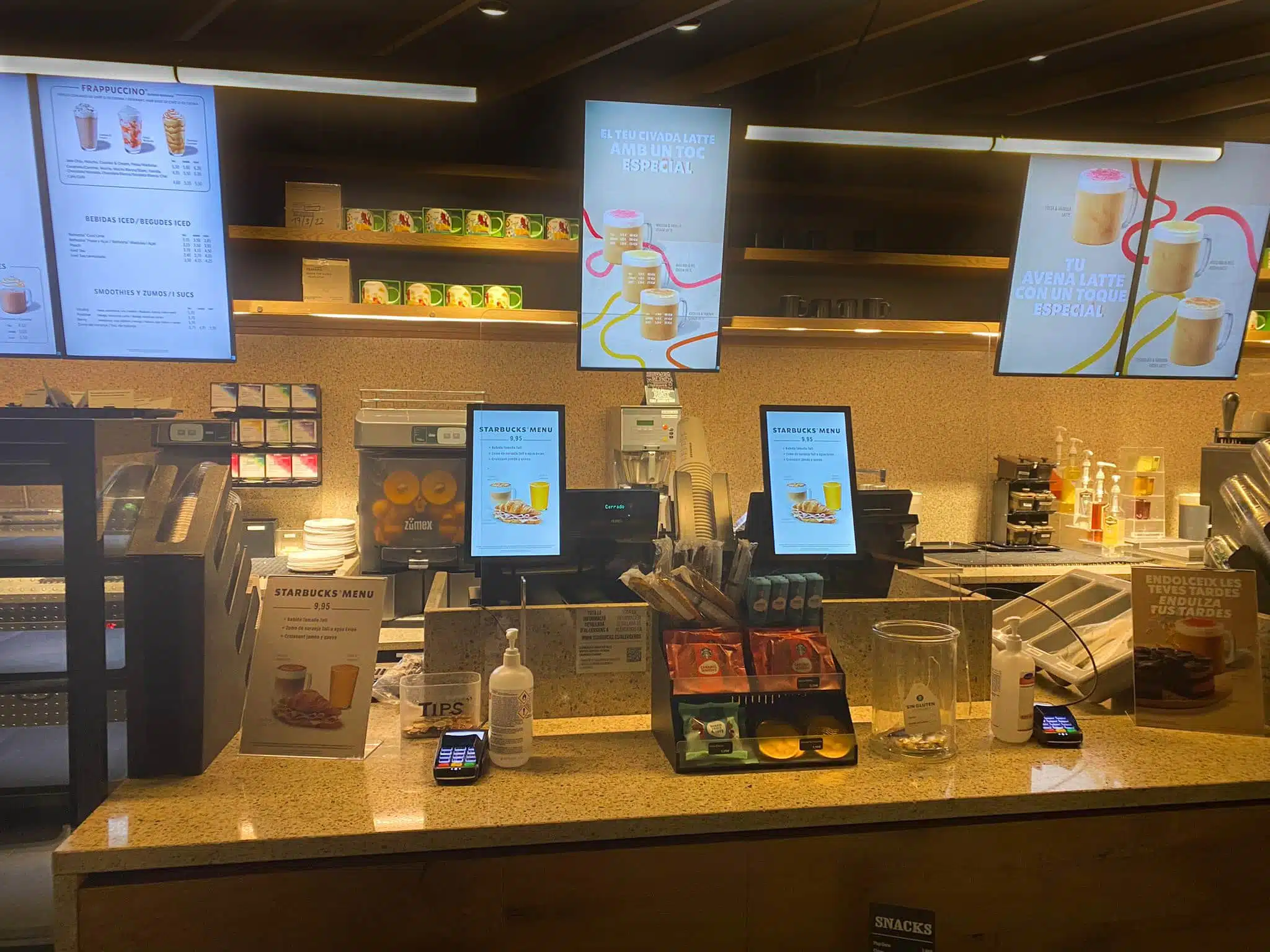 Elevating Your Digital Communication in Restaurants
Dynamic display in restaurants serves as an indispensable communication channel, effortlessly delivering information to customers without necessitating their active participation. The visually engaging nature of dynamic content naturally contributes to an increase in revenue. Furthermore, digital signage software offers unparalleled flexibility and complete autonomy over the showcased content.
Centralizing And Automating Management
Dynamic display seamlessly integrates with your point-of-sale and inventory systems, ensuring that the information displayed remains up-to-date. Whether prices fluctuate or products run out of stock, the display autonomously adapts to reflect the latest data.
Conversely, you can opt for automated display changes for dynamic content based on variables such as the time of day, season, or even weather conditions.
Alternatively, you retain full manual control, allowing you to update digital content as needed. The ability to manage all of this remotely, spanning multiple restaurant locations, empowers each establishment to retain control over its unique displays.
Enhancing Communication and Establishing Brand Identity in Your Restaurant
Elevate your communication strategy and extend your visual identity across all screen platforms, seamlessly broadcasting them throughout your restaurant locations. Utilize digital signage to create a unique ambiance, transforming your restaurant into an immersive experience.
Enrich the atmosphere by displaying videos or animations that complement the music or craft a distinct ambiance tailored to special events. Encourage patrons to explore your social media channels through captivating content or by streaming your feed directly onto digital screens.
Enhance the Visibility of Your Culinary Offerings
Capture attention by showcasing your culinary offerings, traditionally highlighting featured dishes and menus, or employing a strategic approach to guide patrons' choices based on available stock. Automatically promote your offerings based on days, times of day, or even weather conditions. Leverage dynamic display to spotlight unique dishes and promotions such as discounts, daily specials, temporary deals, or upcoming events.
Consider suggesting complementary products to increase the average purchase value. High-resolution images and videos create an immersive visual experience, capturing patrons' attention and enticing them to return.
Providing Accurate and Useful Information
Digital signage can be harnessed to convey regulatory information like allergen lists and valuable details such as restaurant opening hours, upcoming events, or available services. This ensures patrons are well-informed and fosters customer loyalty.
Moreover, dynamic display screens on order kiosks can be leveraged to invite customers to place orders on these kiosks when they are not in use.
Facilitating Employee Communication
Leverage dynamic display to enhance internal communication, disseminate institutional information, and display dashboards featuring upcoming orders to be prepared.
Monetizing Display Screens
Utilizing screens to showcase digital content allows you to promote your services, as previously discussed, or sell advertising space within the restaurant's communication screens to other businesses.
Enhancing Customer Experience through Digital Signage
By embracing dynamic display screens, restaurants can offer a more pleasant dining experience, boosting customer satisfaction, increasing loyalty, and enhancing revenue.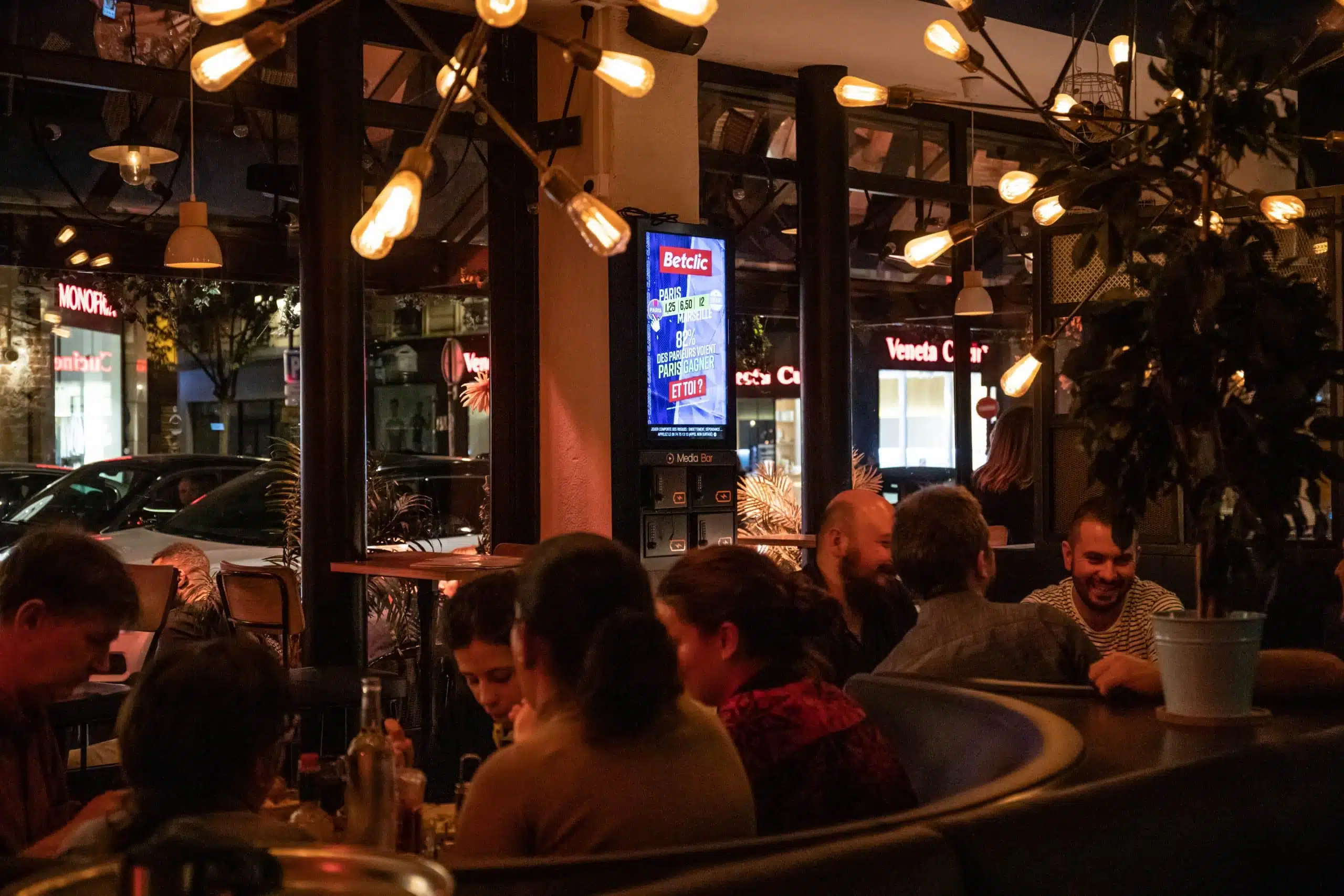 Informing Customers
Digital signage screens are invaluable for conveying essential information to customers, including opening hours, ingredient details, allergens, complimentary Wi-Fi, and available payment options, without requiring active restaurant searches.
Entertaining and Reducing Waiting Times
Dynamic display in restaurants fluidly manages the customer experience by presenting animated and engaging content, such as videos, animations, and games, effectively entertaining customers while they await their orders.
Simplifying Decision-Making
Crystal-clear product displays, offerings, and prices presented through digital screens simplify customers' choices, instantly putting them at ease and empowering them to make decisions effortlessly.
Facilitating Flow
Dynamic display also facilitates customer circulation within your restaurants through various means. Guide patrons to different order, payment, or pickup lines. Display orders in progress and ready-for-pickup to streamline flow. Lastly, inform customers about available order kiosks by displaying content inviting them to place orders or indicate if a kiosk is temporarily unavailable.
The Advantages of Our Digital Signage Software
Manage content locally or remotely across a network of screens installed in your restaurants (menu board screens, checkout screens, dining area screens, etc.).
Adapt offers based on different times of day (breakfast, lunch, dinner), weather conditions, and seasonal changes.
Automate menu updates according to stock availability and new offerings.
Broadcast content and manage interactivity on touchscreen tablets and order kiosks.
Pioneering Restaurants Utilizing Our Dynamic Display Solution