Digital signage software for menu boards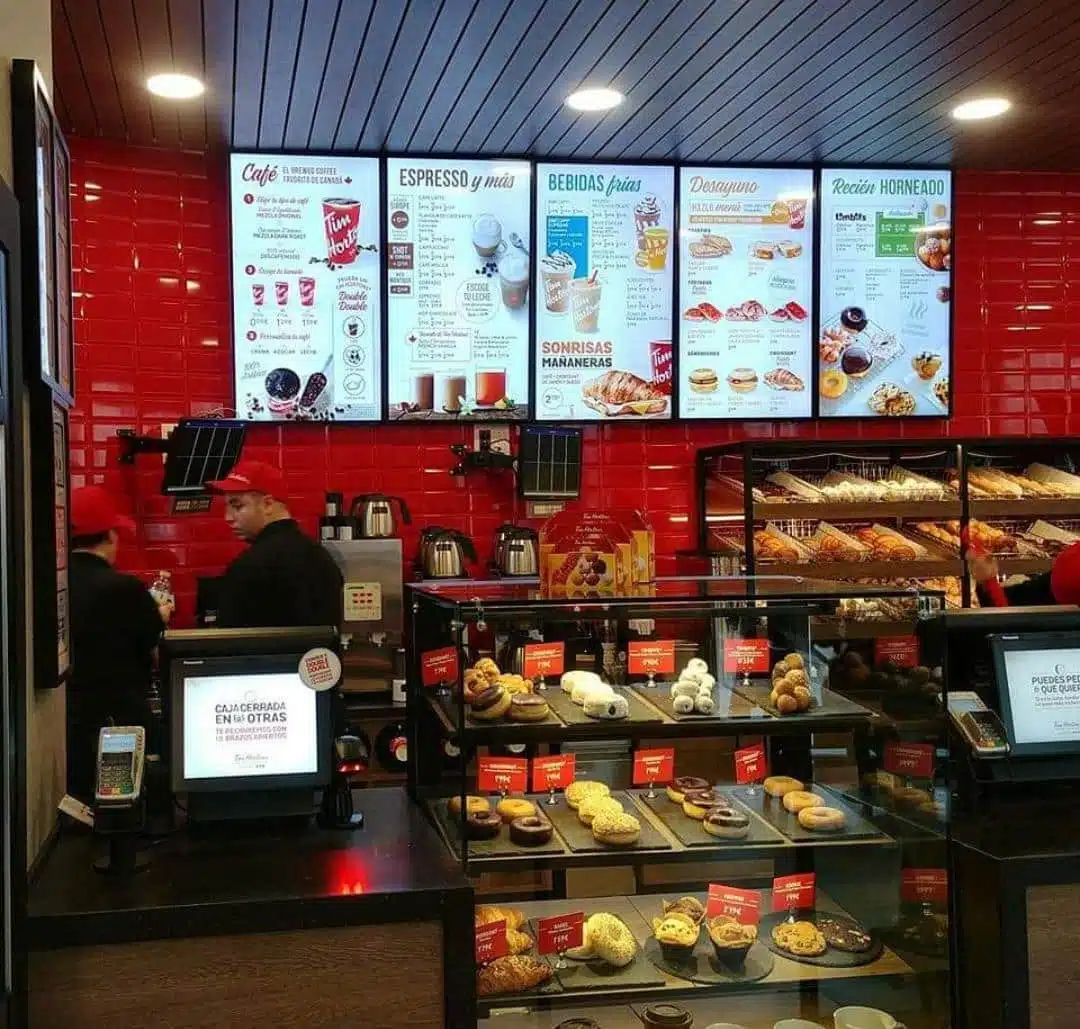 Digital signage for menus
Digitize your restaurants using the Media4Display digital signage solution. The software allows you to design and update your menu boards automatically or in a few clicks and to display them on screens located in all of your restaurants.
Display your restaurants' menus on your digital signage screens
Change your menus depending on the time of day
Modify offers depending on the time of day (breakfast, meals, etc.)
Suggest additional products/guide customers' choices. Temporarily withdraw an offer if out of stock.
Boost products in stock
Highlight your current products and promotions
Thanks to Media4Display, you can change your menu in real time while inviting your clients to discover your menus on digital signage screens.
Thanks to the connection with your POS system (automatic price retrieval)
By entering updated prices directly into the software
Standardize your communications
Create templates based on your style guide and display your menus in all of your restaurants
Do you have several restaurants with different content depending on the point-of-sale?
With Media4Display, you can create your content and display it depending on the screen location.
Delegate the broadcast of content
Media4Display gives you the option of delegating management of the content displayed using local management. Several users can update the content or raise the profile of a promotion.