Since 1993, MOBILIS has designed, manufactured and marketed solutions to protect and transport all types of mobile device: tablets, smartphones, hybrid PCs, laptop computers, data input terminals, etc. Our expertise is based on our mastery in developing and manufacturing products with our team of designers & our 2 plants in France. By designing the most suitable and effective protection solutions available on the market, MOBILIS® has become an international group but still offers this personal touch.
Today, our 5 distribution subsidiaries sell our products and solutions in over 30 countries.
Mobilis device range
Permanent protection cases protect each of your devices of all brands and models. Our solutions are adapted to different uses and specific requirements in each sector and role, thereby facilitating ergonomic use, as well as the improvement of each remote worker's operational efficiency. Our products offer the most effective protection on the market, with the only IK10 cases with fall resistance 30 times greater than the MIL-STD-810G standard.
In order to improve ergonomics and safety, we have a range of additional options and accessories (straps, bands, etc.).

PROTECH CASE
PROTECH is a reinforced protective case for your telephone or hand-held device, with a resistance of up to 400 falls from 1.2 m. It is packaged with ergonomic accessories (neck strap, hand strap, stylus-holder)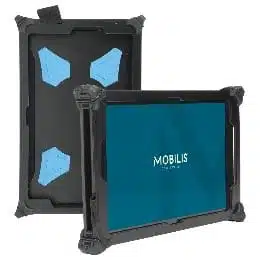 RESIST PACK
RESIST protects your computer equipment if it is dropped. It can withstand up to 1,000 falls from a height of 1.2 m. The included accessories ensure maximum comfort (shoulder strap, stylus holder, etc.).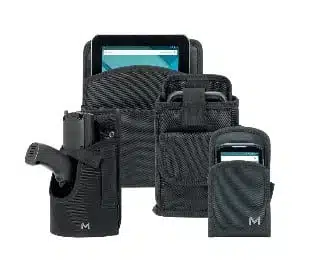 HOLSTERS
Holsters: Ease of use, practical aspect, quality and technical know-how. Keep your HHD, tablet or smartphone with you all the time with a dedicated case.
Do you want to manage devices withMobile Device Management software?