Digital signage software to display dashboards & KPIs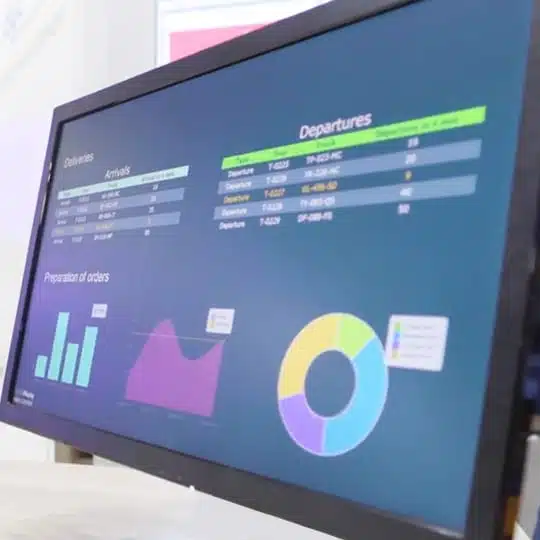 Dashboards – Data Analytics & KPIs
Display key business data in real-time using Media4Display software.
Connect Media4Display to your production or ERP software
Connect your production software or ERP to Media4Display and display your statistics in real-time.
Create a personalized dashboard
Present your data with widgets including tables, charts, progress bars, gauges, etc. and display your statistics in real-time on your digital signage screens.
Automate broadcast / Create display rules
Broadcast content based on your data: alert messages, KPIs, met/unmet goals, progress percentages, etc.
Change the formatting of data based on its status: a critical threshold requiring a visual alert, achievement of a target.
Highlight this key data with Media4Display.
Display wait times, order preparation, etc.
Warning and safety messages, internal and legal communications, broadcast information to your employees who don't have computers with Media4Display digital signage software.