DOOH – Digital Out Of Home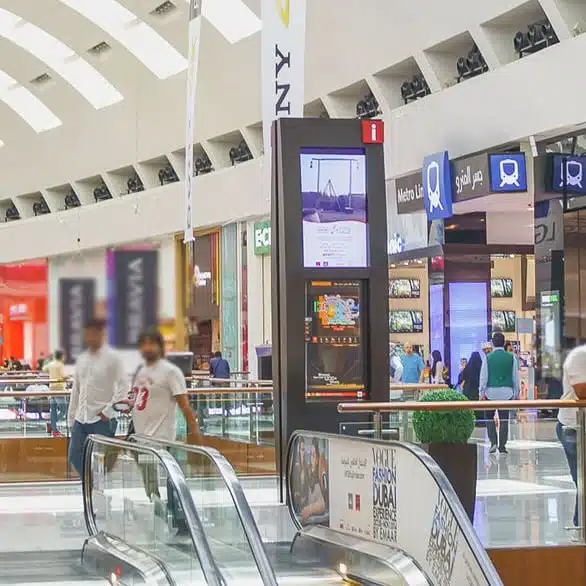 The perfect alliance of Digital Signage and DOOH
Media4Display enables commercialization of spaces on networks of standard screens and exterior LED panels by providing a single solution featuring a powerful CMS, a

campaign management module

as well as a remote management solution to maintain screens in good working order.

Media4Display can be directly connected to an ERP management system and can automatically retrieve the campaigns to be shown on the right screen at the right time.

Media4Display also makes it possible to

connect screen inventories to programmatic platforms

, to

define

advertising slots in the digital signage loop, and to

automatically generate

advertising revenue.
Advertising management integrated with Media4Display

Management: Use Media4Display to broadcast your advertisers' campaigns
Gain visibility for your customers with targeted audiences: Integrate your advertisers' content and deliver it in a targeted manner, based on a number of impressions over a defined period.
Thanks to the Media4Display API, increase the number of broadcast scenarios: automatically launch content based on external factors: weather, traffic, inventory, etc. Coupled with a facial recognition solution, campaigns delivered through Media4Display can be launched based on real-time information.
Retailers: Monetize your screen network with Media4Display
Make your network of screens profitable by offering advertisers a new means of targeted digital communication.
Make slots in your digital signage loop available to advertisers and generate advertising revenues.