Digital signage software for window screens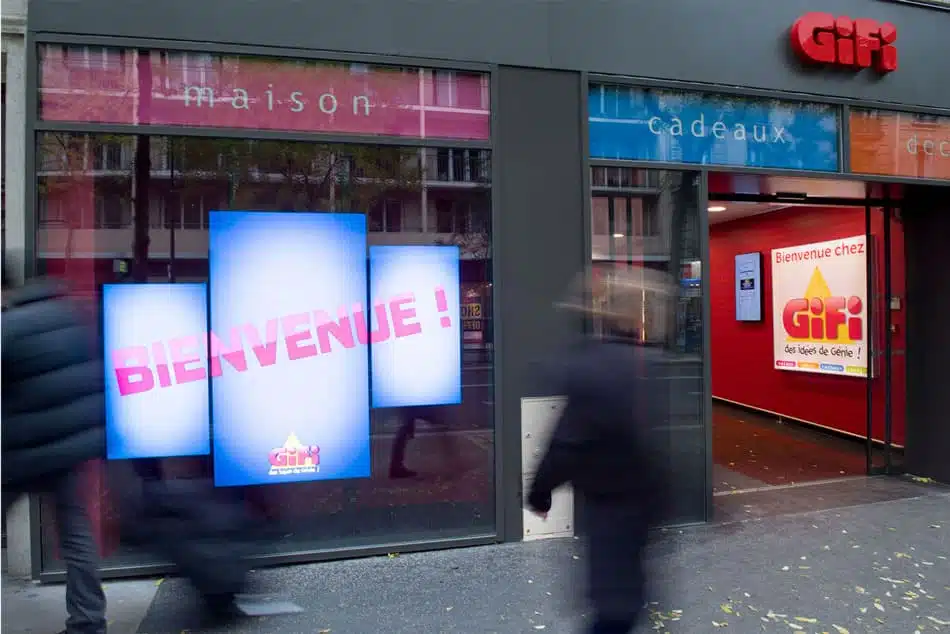 Attract clients' attention with digital signage screens in windows
Broadcast short and impactful content on screens, LED panels and high brightness LCDs, and attract clients at your point-of-sale.
Improve the client experience and increase sales
Engaging content, timely offers, product and service presentations, inform your clients and invite them to discover your brand.
Standardize your communications
Broadcast communication campaigns in all windows of your point-of-sales network
Specific contents per point-of-sale?
With Media4Display, create, manage and broadcast specific content based on point-of-sale
Specific functionality for digital signage window screens available in Media4Display:

Power-off screens and adjust luminosity (on certain types of screens)
Change content depending on whether the store is open or not