Digital signage in the industrial sector: Saint Gobain Group's usage
Provide a secure solution for effective communication at local and national level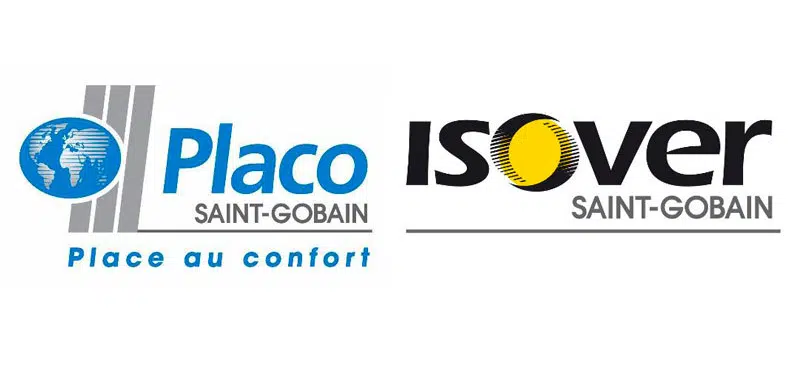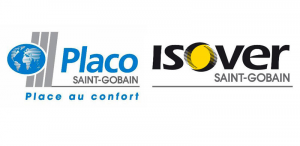 With more than 167,000 employees, Saint-Gobain Group is present in 70 countries. It designs, produces and distributes materials that are found everywhere in our habitat and our daily life (buildings, transport, infrastructure, etc.). In this ever-changing environment, information security is fundamental.
Communicate locally or nationally with equal effectiveness
ISOVER and Placo®, two Saint Gobain Group entities, were searching for a solution to improve their internal communication in order to amplify their employees' feeling of belonging to the Group and to be proactive in the broadcast of information via appropriate means. The messages, whether of national or local origin, should be equally effective.
Implementation of a secure and reliable solution
With the support of the Saint Gobain Group's IT teams and integrator TRISON FRANCE, Telelogos' Media4Display digital display solution has been deployed in the Group's internal communication ecosystem. This system makes it possible to manage screens spread over more than fifteen industrial sites in France, all with full respect for network security and information sharing.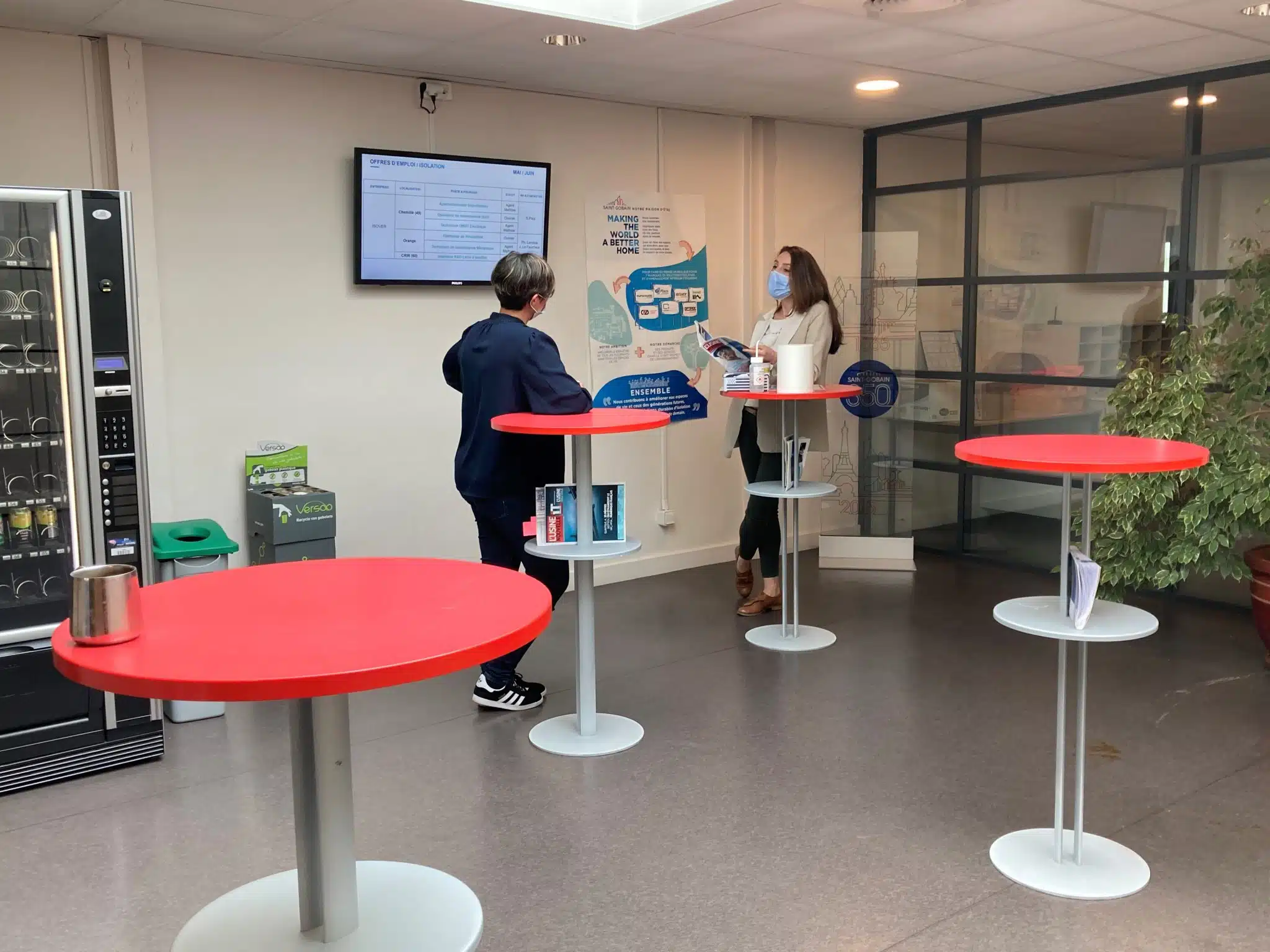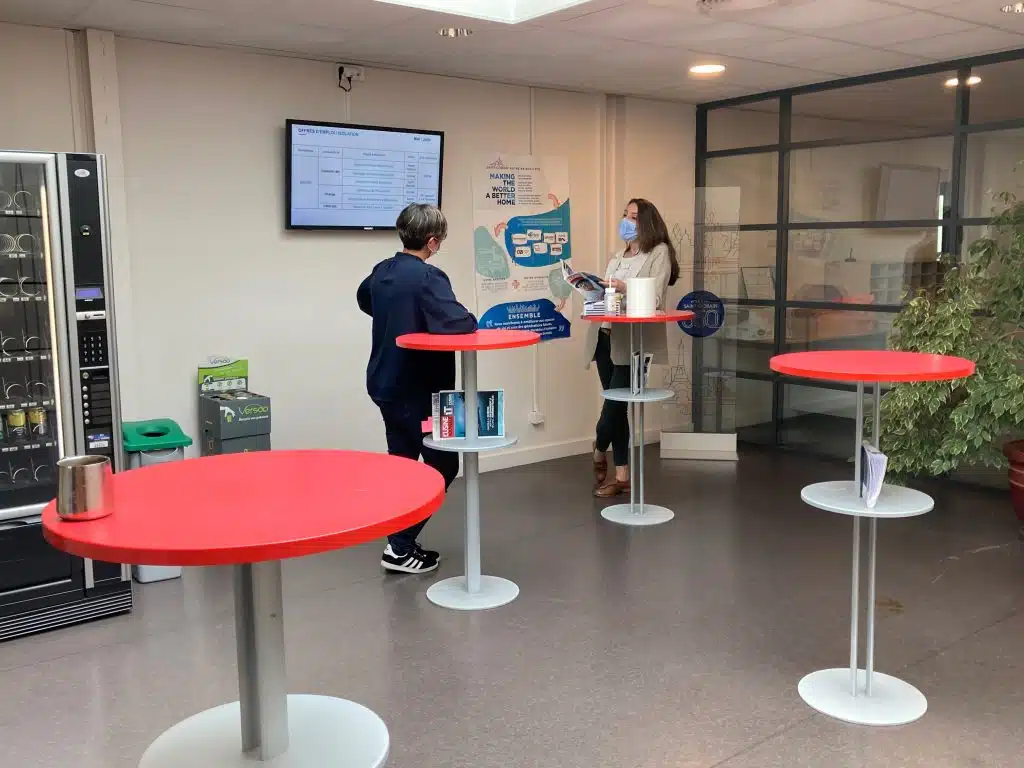 Provide an easy-to-learn solution for users
Since the deployment of Media4Display within the Saint Gobain Group, communication has become more fluid between the various entities. Indeed, thanks to the use of a single platform, contributors can communicate quickly and easily on their local topics. They are able to use the templates, shared with everybody on the platform, ensuring consistency and compliance with the Group's graphic charter. 
Thanks to the Media4Display solution, teams can share, schedule and broadcast local and national information with total fluidity and transparency. The subjects are multiple and provide varied and up-to-date content such as product news, internal mobility offers, safety instructions or production information, as well as success stories.
Future Developments
In a second step, it could be interesting for ISOVER - Placo® to push the use of the software further by integrating the production data from the ERP (thanks to the partnership between Media4Display and SAP), in order to broadcast this information in real time.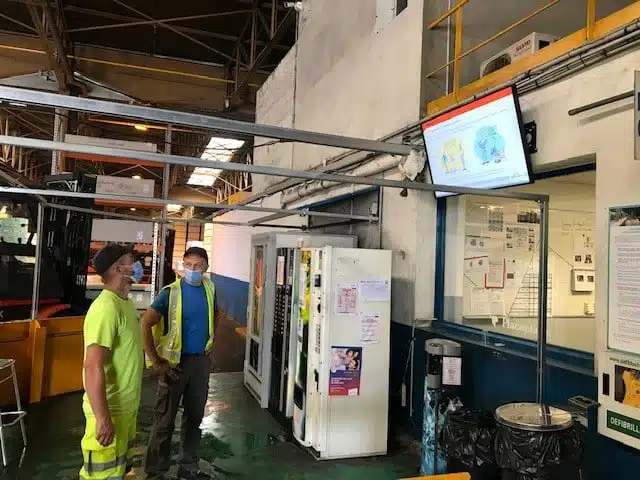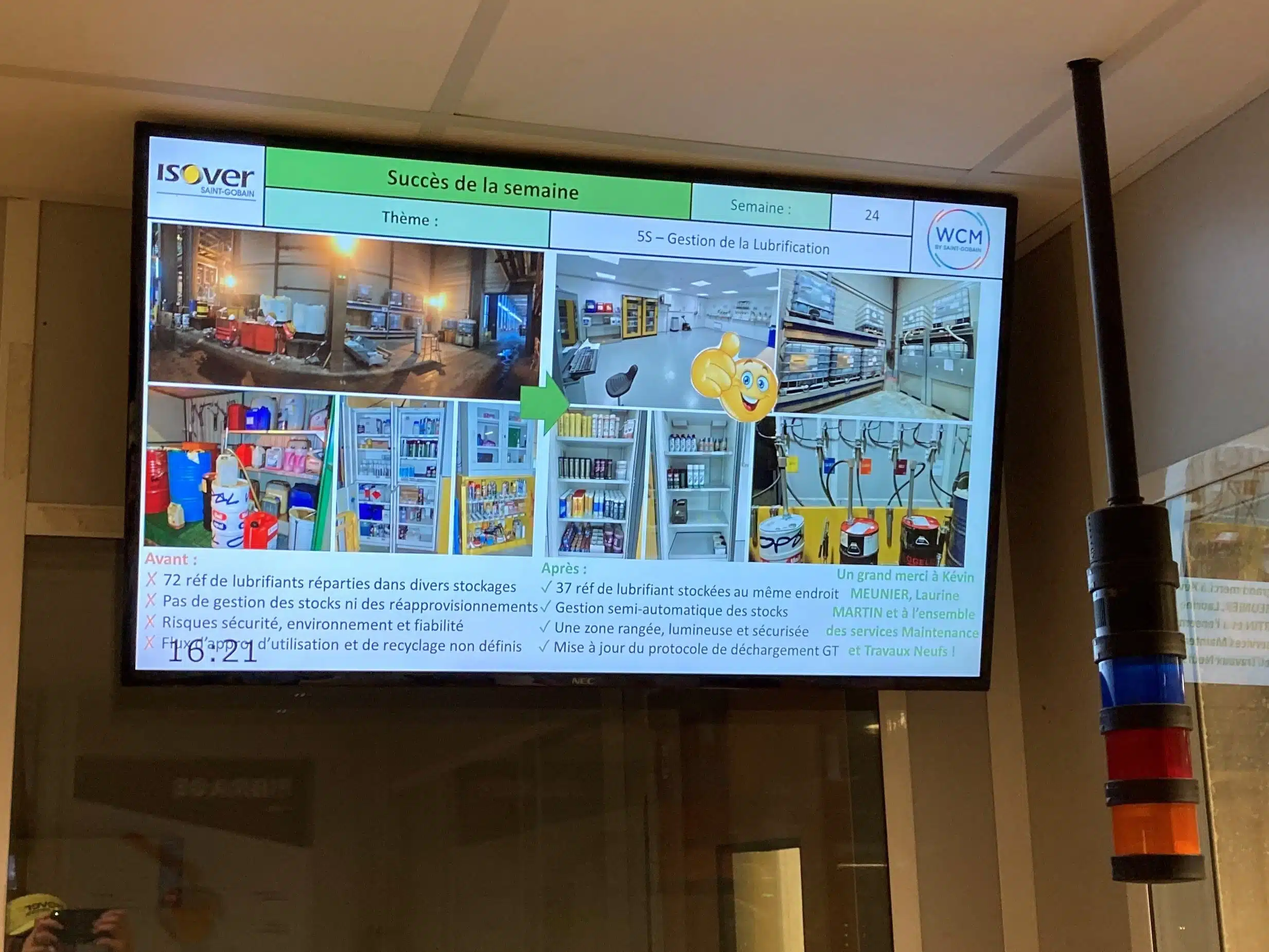 Elodie Roux,
Internal Communication, Isover - Placo®
« Digital signage is a must in our industrial environment. Our networked screens allow us to share news from our sites and of our Group with all our employees in France. »