Digital signage in a ministry: The example of the Federal Public Ministry in Brazil
Brazil's Federal Public Ministry (MPF) was founded by the Federal Constitution of 1988. The Ministry oversees the application of law to ensure respect for people's rights. The Ministry also acts extrajudicially, by submitting agreements (terms of conduct, recommendations, civil investigations, public hearings, etc.).
The Federal Public Ministry was looking for a solution that would offer greater flexibility and ensure efficient communication among 10,000 civil servants working across the Ministry's offices in every Brazilian state.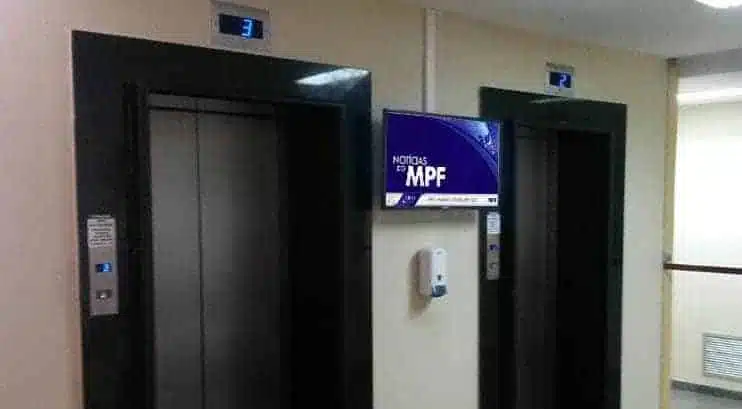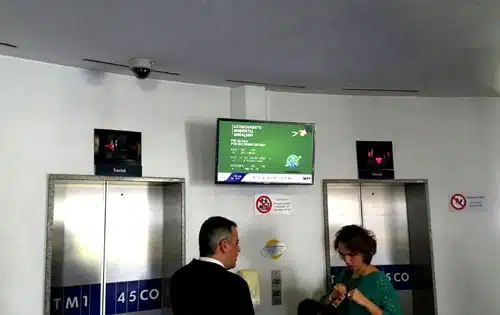 Solution thanks to digital signage
Telelogos' partner, Visual Sistemas, won the public bid to install a digital signage network of 360 screens managed with the digital signage software Media4Display.
Visual developed and implemented a Corporate TV Solution delivering a complete package comprising hardware, software and logical and electronic infrastructure, together with online editing, publishing, and content management resources.
Monitors were installed in high-traffic areas and where large groups of people gather, such as reception areas, elevators, halls, corridors, restaurants, and dining halls.
The key content displayed and updated daily on all monitors thanks to Media4Display includes: Public Ministry news, bulletins, calendar of events and tenders, cultural agenda, domestic and international news, classifieds and recommendations from civil servants, health and nutritional advice, birthdays, campaign videos, and much more!
The benefits of digital signage
Entertain and keep informed collaborators and visitors through attractive and dynamic content
Display multimedia content in real time in all its offices throughout Brazil
Managing hundreds of screens with one CMS