How Intermarché Stores went to digital signage for their digital comunication ?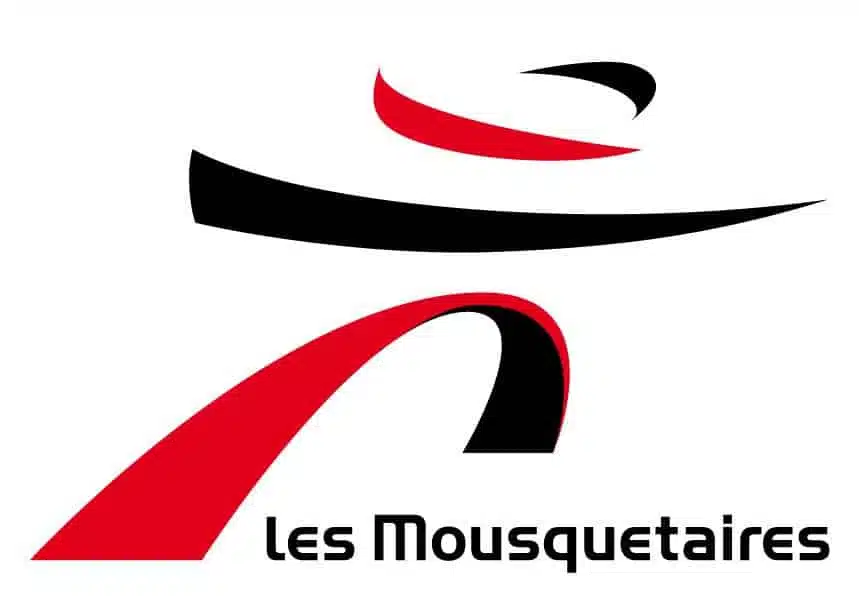 With more than 3,500 outlets in Europe, Les Mousquetaires Group is a major player in retail today. Established in France in 1969, the Group, based on private initiative, currently has more than 3,000 independent business owners and 130,000 employees. Les Mousquetaires Group is also present in Portugal, Belgium, Poland and the Balkans. Its brands include Intermarché, Netto, Bricomarché Brico Cash, Roady and Poivre Rouge. Les Mousquetaires put the consumers at the heart of their concerns.
Requirements
Several members of the Group had seen gains generated by a digital communication in their POS (Point of Sale), installing their own digital signage solutions. However, these independent and local initiatives had their disadvantages, such as the risk of non-compliance with the Group's graphics chart, and being time consuming for the store manager. To rectify this, the Communication Department of the Group decided to launch a national digital signage project to unify its members around a unique digital signage solution.
Two major conditions were set in the call for tender:
Providing a single centralized platform to let the Communication Group create and operates its programs on the national TV Channel
Respecting the independence of members by ensuring access to the platform to let them drive their own specific local communication
The digital signage software Media4Display meets these criteria. It offers the possibility for both the Communication Department and each store, to set up, via a WYSIWYG (What You See Is What You Get) web interface, the broadcast of national or local digital content (commercial offers, local events, weather…)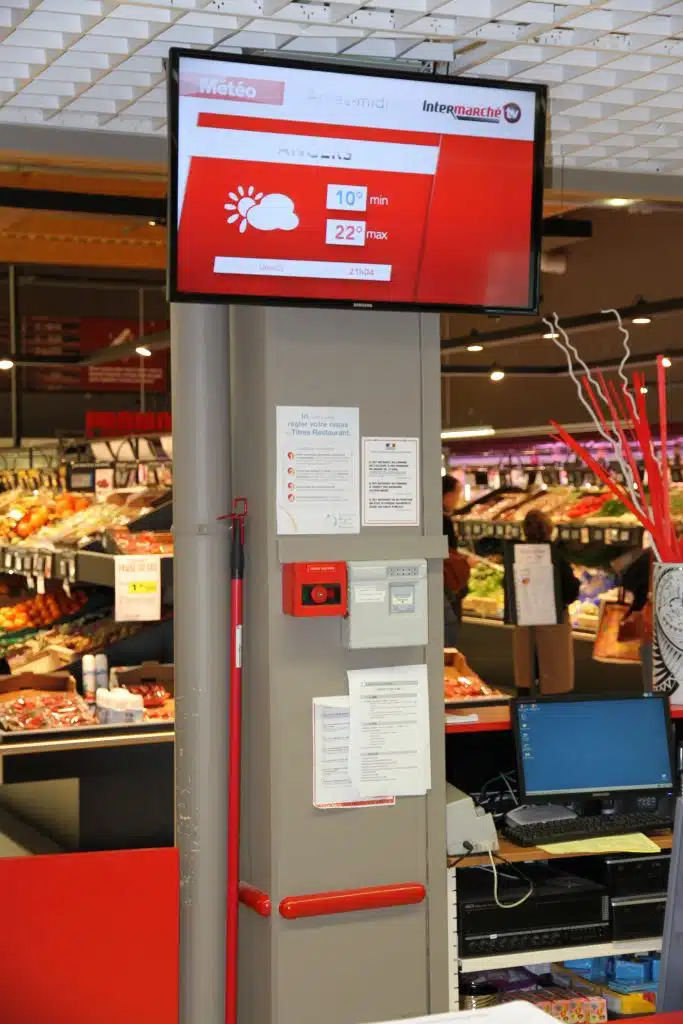 Solution
The Group started deploying a «TV channel» for the digital communication in Intermarché stores. The screens are installed in customer service areas, check-out lines, and traditional food aisles. Above all, the Group wanted to remain independent in choosing the hardware and software components for this solution.
Media4Display software allows the Communication Department to centrally control national communication campaigns through a single platform, while ensuring a Web access for each store in order to control broadcasting of specific and local content (special offers, weather, regional events ...).
In addition, the software also allows interacting with applications and data sources of the Groups information system (CRM, inventory management, planning, business intelligence applications…) to distribute content updated in real time and ensure personalization of messages. Thus, the TV Channel content is automatically adapted to the characteristics of each store. Finally, proximity and reactivity of a pure French publisher has been decisive for the Group choice, which already uses infrastructure software from Telelogos in all its stores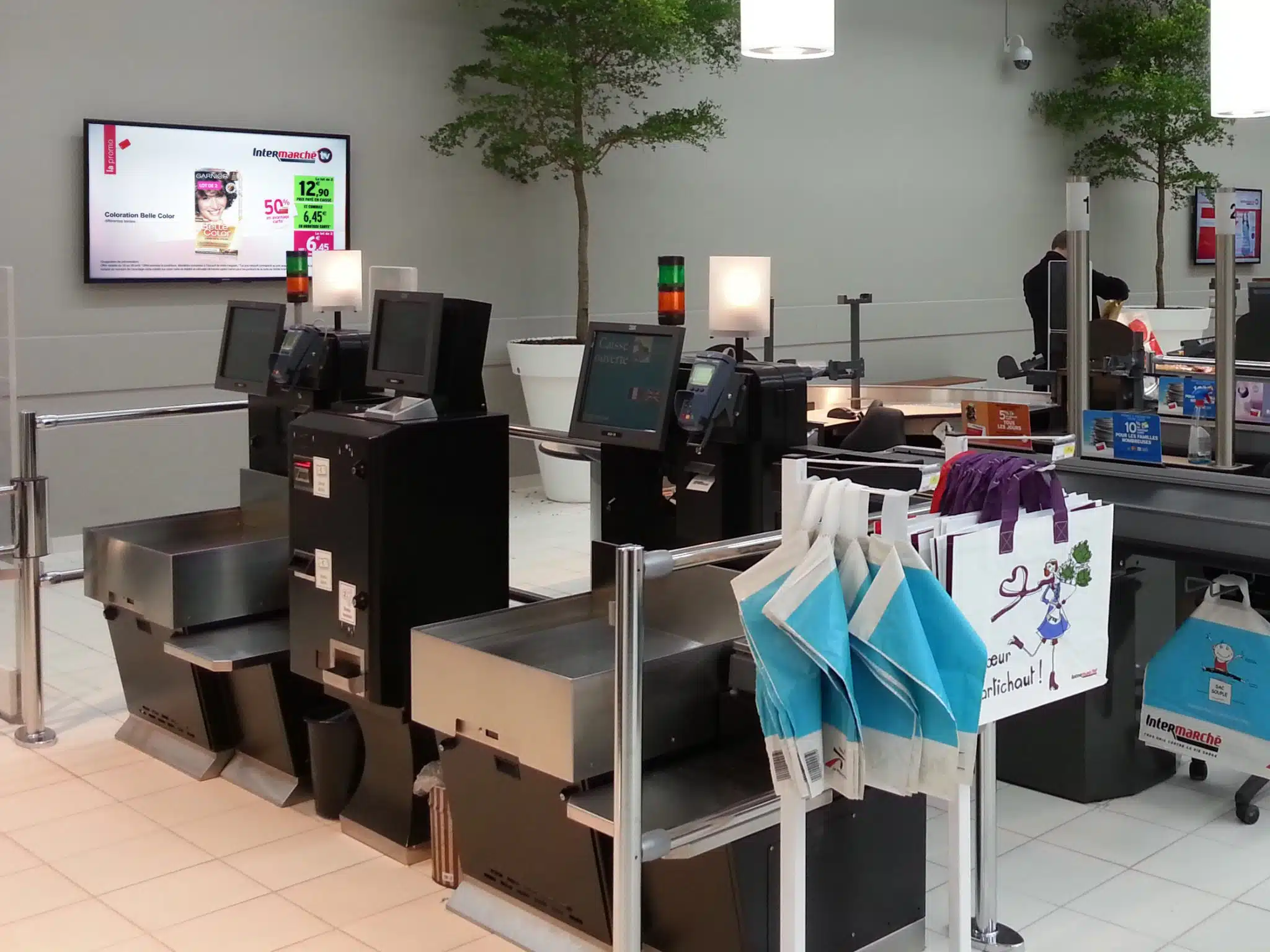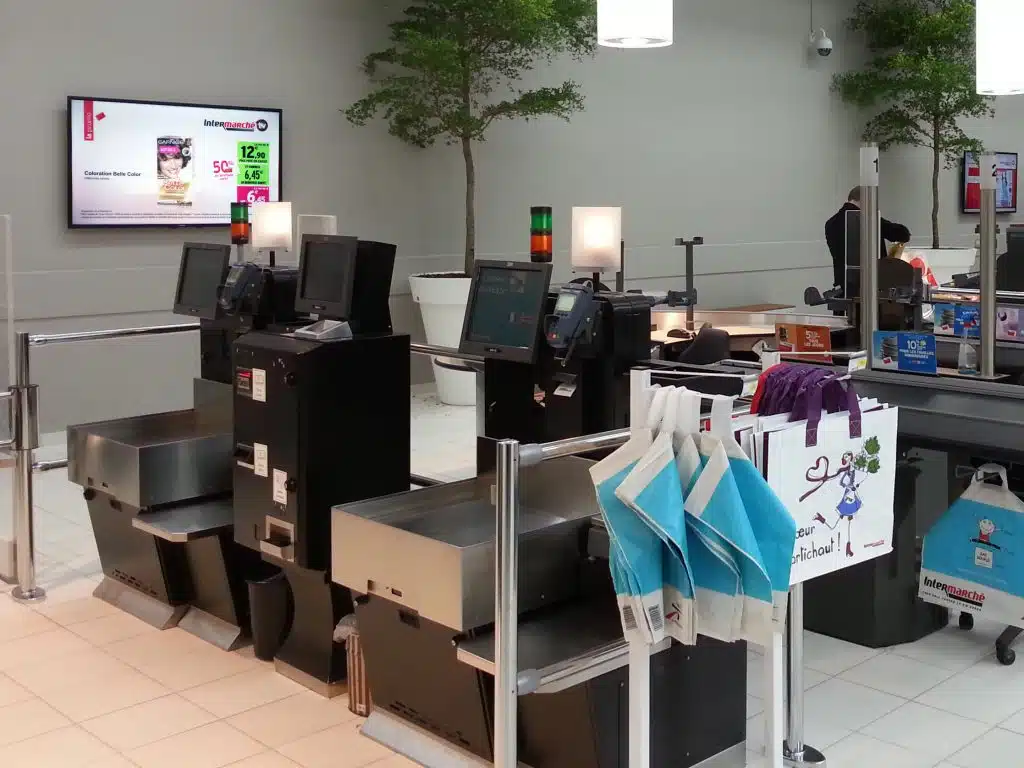 Benefits of digital signage for Intermarché stores
A national TV channel to harmonize the digital communication of the Group on each point of sale
A single platform for centralized/decentralized content management for more autonomy
A complete digital signage offer available to all Intermarché stores in France and adapted to each types of members
The broadcast of specific promotions depending on the product catalog of each store and each shelf
Morgan ALLENNOU,
Member of the Communications Department of Les Mousquetaires Group
 « Being able to hand over the management and control of digital content to our members has been decisive in the selection of the software »