Renault deploys an international digital signage solution thanks to Media4Display
A new digital signage solution for Renault with Media4Display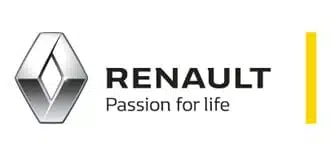 Car manufacturer since 1898, Renault is an international multibrand group. Present in 134 countries, the company sold nearly 3.8 million vehicles in 2017, a record year. Groupe Renault, Nissan Motor Company and Mitsubishi Motors represent the world's largest automotive alliance. It is the longest-lasting and most productive cross-cultural partnership in the auto industry.
Requirements
Renault needed to deploy a digital signage solution for its hundreds of dealerships across Europe. The group wanted to replace the previous solution that no longer met its needs. The requirements were :
A minimum of three levels of management in the platform: Global, National,
An intuitive solution accessible to each dealership
A powerful and scalable solution, able to manage and maintain around 10,000 devices
A solution that could control different types of devices and display a variety of content
After an extensive search and shortlisting digital signage software editors, Renault decided to choose the Telelogos solution Media4Display, which met and satisfied its requirements.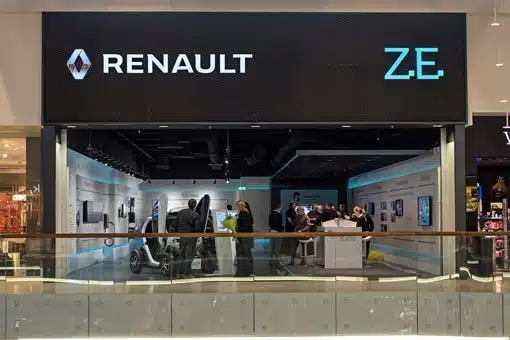 Mastering an international digital signage network
No matter the location of the dealership, the Renault team can remotely manage different types of devices: digital signage screens and videowalls (powered by Intel NUCs), interactive screens (Car Configurators), tablets running on Android and Windows.
In order to broadcast the right content on the right screen, Media4Display conditions the media displayed according to Renault's pre-defined criteria (specificity of dealerships, types of devices, language...).
Another key condition of the project was to have a user-friendly solution and to optimize handling time for non-experts. Indeed, Media4Display makes role management easy: the console adapts to each contributor's profile and only displays the features accessible to the user.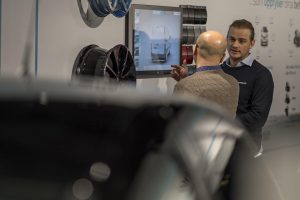 More than Digital Signage
In addition to its digital signage console, Media4Display also provides a device management solution. This allows Renault to manage tasks such as system setup, data synchronization, remote installation/ update of Windows and Android applications, monitoring and securing devices...
Renault also uses the solution to deploy, remotely manage and secure Windows and Android App kiosks, deployed on  thousands of tablets available to the dealerships' customers. Another feature of the solution is its screensaver mode, which launches a loop when the kiosk is not in use.
Benefits for Renault
Role management and different levels of contributors (from the headquarters' communication department to dealerships)
A Digital Signage CMS adapted to each contributor's profile
A platform that manages all types of devices: screens, tablets, touch screen displays, videowalls…
Ability to manage a digital signage network for hundreds of dealerships, and 10 000 devices using a single and centralized platform
Possibility to target specific dealerships based on defined avtivities or devices
Solène FIGUEIREDO,
Network department Digital In Store Expert – Groupe Renault
« We  chose  Media4display  first  for  its  multi- app HTML kiosk, which has offered countless possibilities and has enabled us to better convey the Brand image. 
In addition, its powerful digital signage solution, which also integrates a device management tool, has allowed us to  remotely  manage  thousands  of video walls and screens, but also tablets, touchscreens and kiosks.  
We have to say that Telelogos has provided excellent support throughout the deployment of such a large and complex project.»