16 August 2023
A Mobile Device Management (MDM) solution allows you to administer, manage, and secure your fleet of devices (such as smartphones and mobile devices) from a centralized platform. The first step in using an MDM software is the enrollment and initial configuration of each of your devices. You can then access device management.
You need to choose the desired method to deploy your predefined configurations to establish the connection between your MDM and your devices (i.e., register your device with the MDM solution). On Android devices, several options are available:
Via a QR code
Via an EMM token
Via NFC
Via ADB
Via Knox Mobile Enrollment (KME) for Samsung devices
Via the Zero Touch method
In this article, we will focus on the Zero Touch method. Zero Touch enables the automatic deployment and configuration of Android mobile devices within your MDM.
Please note that Zero Touch mode requires that your devices and your device provider are Zero Touch validated by Google.
What Is the Purpose of Zero Touch Mode?
Zero Touch mode is a method that simplifies, accelerates, and streamlines the deployment of configurations on your mobile devices, particularly when deploying configurations in large numbers.
Unlike other methods, Zero Touch does not require manual intervention on the device (hence its name). Thanks to this method, there's no need to unpack each device, let alone power them on individually, before providing them to their users. This is a significant time-saving for the IT department managing the mobile fleet!
The device will be ready for use when the user starts it up. Indeed, upon the first boot and once connected to a Wi-Fi network, the devices automatically check if they have been assigned an enterprise configuration and proceed to implement it. The Zero Touch strategy, therefore, automates this initial configuration, which is launched directly by the user.
In other words, this method allows for automatically installing all predefined applications (business applications, internal-use apps, etc.) and configuring desired settings. Among these are network parameters and security settings in alignment with the company's security policies, including password policies, automatic device locking, and the ability to remotely wipe device data in case of loss or theft.
Is Zero Touch Mode Available for All Mobile Devices?
To configure your devices within your MDM solution using the Zero Touch method, the selected devices must be compatible and purchased from an authorized partner reseller (a business reseller or a Google partner reseller). You can find the list of authorized resellers here. Please note that Samsung devices are not eligible for Zero Touch deployment.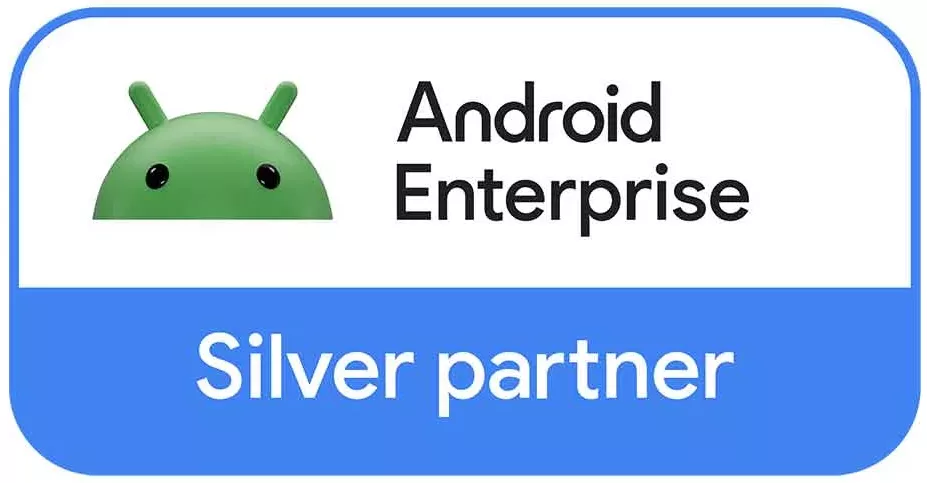 Why Choose Zero Touch Enrollment?
As you may have understood, Zero Touch enrollment for enterprise-managed mobile devices offers numerous advantages:
No manual registration of each device.
Devices come pre-configured.
The end user is self-sufficient upon receiving their device, which is immediately operational while adhering to the company's standards.
Devices are secure and linked to your organization: MDM management is applied automatically, and devices return to the predefined enrollment process even if reset.
Choosing the Zero Touch method for deploying your mobile fleet is particularly advantageous for large-scale deployments. This option is simple, fast, and secure, saving significant time for technical teams. Devices are immediately ready for use, ensuring security and enabling remote control.
Interested in managing and securing your fleet of devices with Zero Touch mode?