Telelogos and Oomnis Limited announce their distribution partnership
28 August 2019
Oomnis Limited: Telelogos's new partner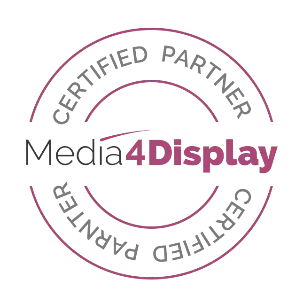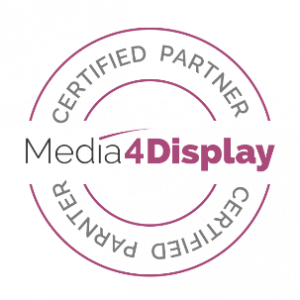 Media4Display Media4Display is an enterprise digital signage solution, deployed in networks of all sizes and types around the world. With a user-friendly and intuitive platform, the stable and scalable solution enables it to respond to the needs of digital signage projects in retail, corporate and public places. MediaContact and CLYD are advanced data and software deployment management solutions used by large institutions and retailers to securely manage their fleet of fixed and mobile remote devices.
With a focus on Oceania customers and to kick-start the new relationship, oomnis Limited will be displaying Media4Display on Philips Professional Display booth at the Integrate tradeshow held in Melbourne (Australia) from the 27th of August to the 29th of August on stand K32.
"We scoured the market and after testing many solutions, we were very impressed by the incredible breadth of features and the stability of the Telelogos solution. Combined with our other hardware and software solutions, Media4Display, MediaContact and CLYD are perfect building blocks to create compelling managed communication solutions"
Guillaume Proux, CEO of oomnis Limited 
"As we continue our international expansion, we are pleased to welcome oomnis Limited as our newest partner in the APAC region. Thanks to the incredible combined experience of their team and their intimate knowledge of Asia markets, we believe that oomnis will be instrumental to our success in the region"
Christophe Billaud, Managing Director of Telelogos
Oomnis Limited is a fast growing company founded by digital signage industry veterans that aims to accompany enterprises around helping customers with their visual IT challenges from internal communication to large scale digital billboards. oomnis searches, curates, distributes and supports innovative visual solutions from fast-moving innovative companies delivering value across and to both ends of the supply chain.