Digital signage in an amusement park: example of Parc Astérix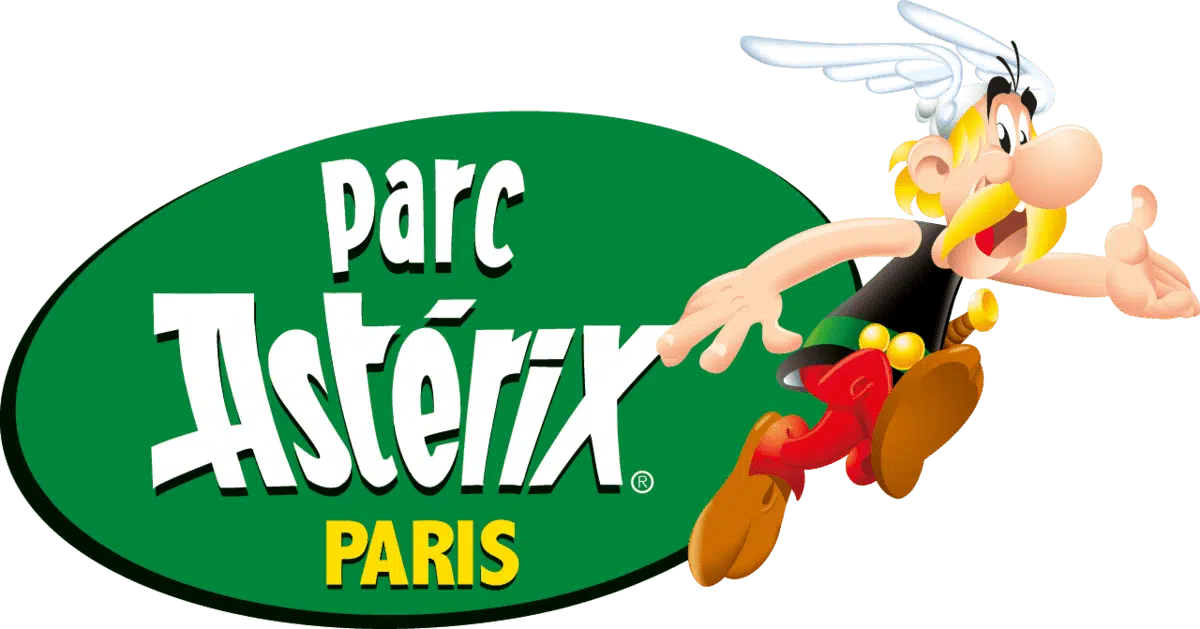 Third most visited theme park in France, Parc Asterix has seduced more than 50 million visitors through
its attractions and shows retracing the adventures of the famous Gaul. To keep up with the constant
growth in visitor numbers, Parc Asterix decided to digitalize the experience of its visitors, but also to
support its technical teams on a daily basis by deploying a digital signage solution.
Digital signage to guide visitors in the park
To guide its visitors throughout its 34 hectares, Parc Asterix has placed digital signage screens at its most popular attractions.
These screens display in real time the waiting times for all the attractions, as well as the daily show schedules, safety instructions and promotional messages.
Digital signage allows for both crowd management and optimization of the visitor experience.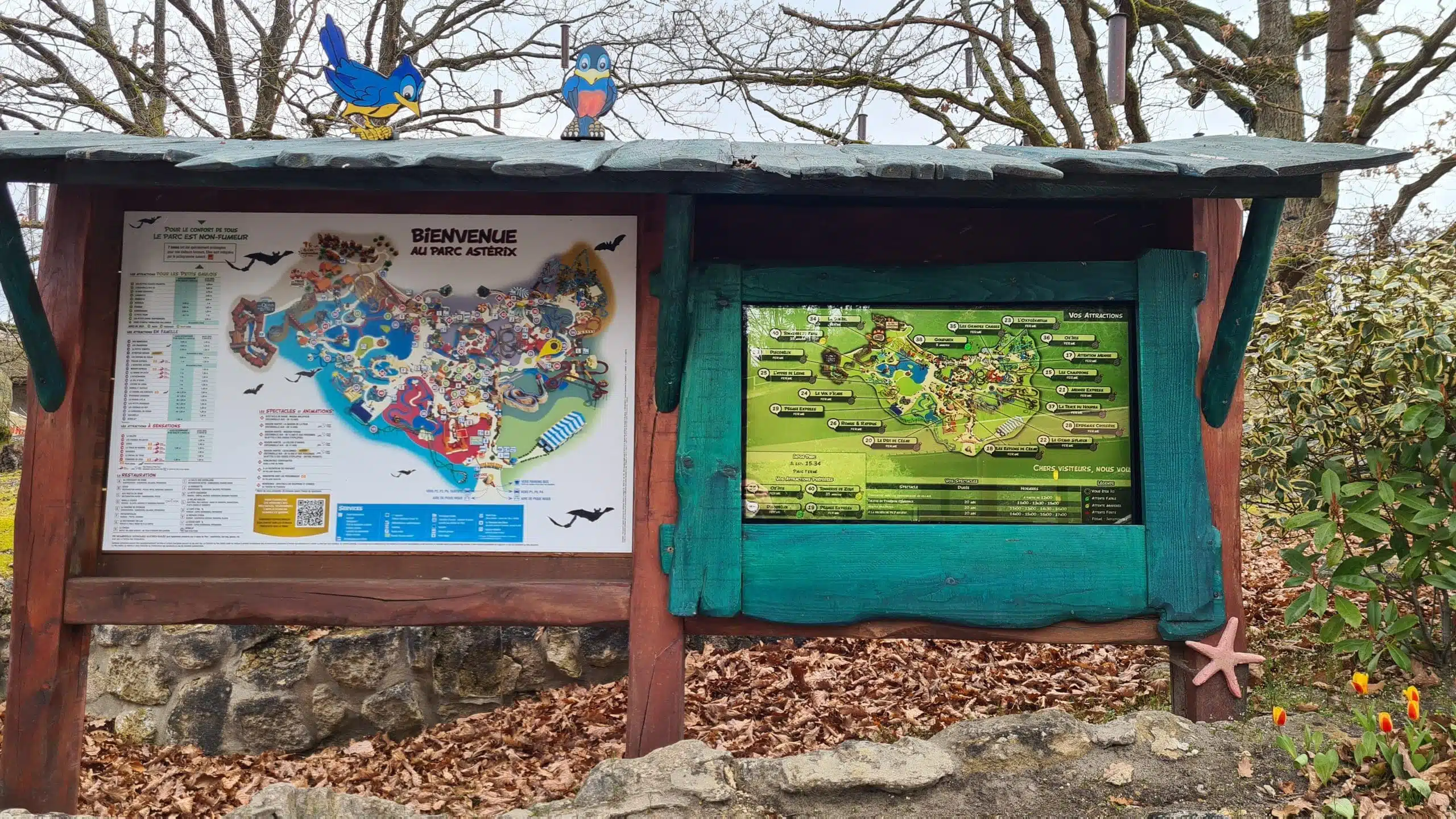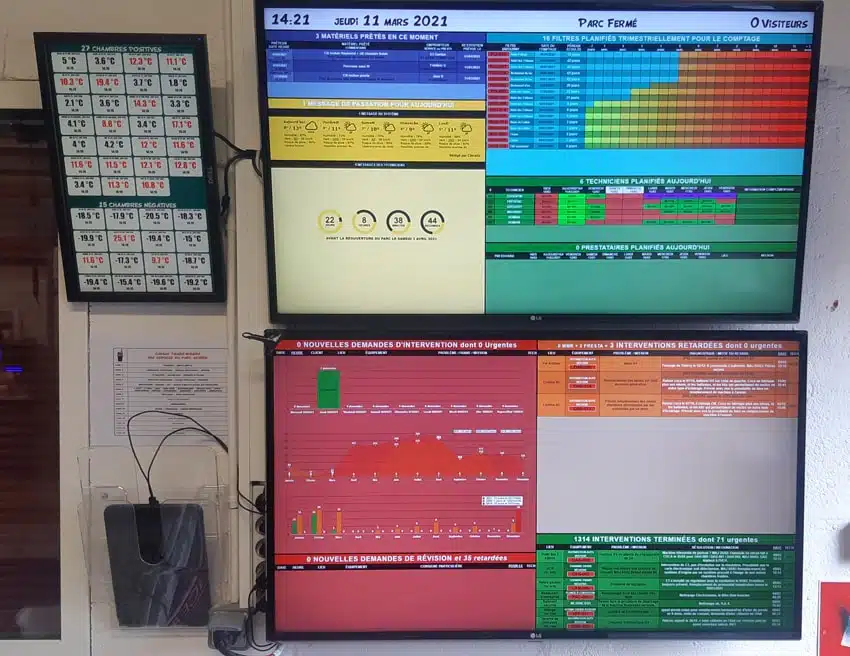 Digital signage for technical areas
Digital signage accompanies technicians in their daily tasks by providing information available at a glance on a dashboard.
The screens, positioned in the different technical areas of the park, display in real time the interventions and reminders of the service providers on certain equipment.
For example, the temperatures of the cold storage rooms are displayed in order to avoid any loss of goods; or the follow-up and maintenance of the park's lighting system.
Digital signage for hotels and events
Parc Astérix has 3 hotels equipped with digital signage screens managed independently by the hotel staff. These screens display information specific to each of the establishments (room availability, breakfast times, presence of characters at different points in the hotel, etc.), but they can also be personalized with the colors of a company during a seminar or privatization of spaces.
1. Optimization of the visitor experience and crowd management
2. Productivity gain for technical teams (dashboarding)
3. Autonomous management of content by different contributors
Grégory COSNARD
IT Department - Parc Astérix
« Parc Asterix operates like a small city in which each department has its own needs and
specificities. Digital signage allows us to improve the visitor experience as well as to
supervise the park and guarantee the quality of the services we offer. »