How does Audencia use digital signage on its campuses?

Audencia chooses the Media4Display digital signage software
Audencia Business School has been teaching and guiding students for over a hundred years to become responsible managers and entrepreneurs that are open to the world, curious and attentive to give sense and meaning to their decisions and actions. Audencia has nearly 5 000 students and 115 permanent teachers-researchers located on its campuses in Nantes, Paris and Beijing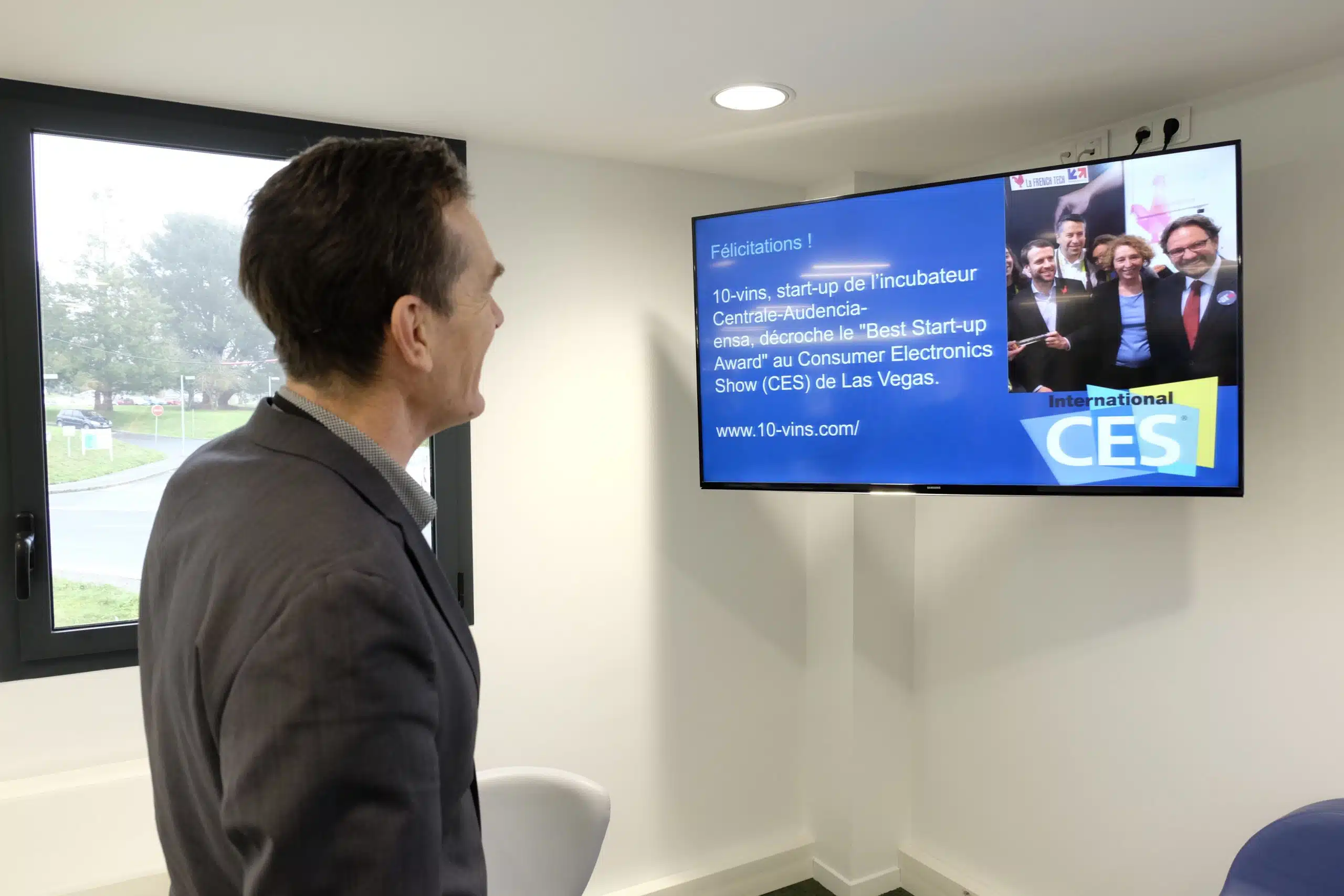 Before the implementation of the Media4Display digital signage solution, Audencia used its own TV network to broadcast PowerPoints. This system forced the diffusion of identical contents on all screens and did not allow planned and prepared contents.
With a desire to boost its internal communication and broadcast specific content across its different sites (4 in Nantes, 1 in Paris), Audencia chose Media4Display software, integrated for them by the company Videlio – IEC.
Audencia implement Media4Display to schedule, deploy and control the broadcasted content on the screens of its five sites
In total, about twenty displays spread across the different sites. Working with Windows players, they are situated on strategic and highly frequented spots such as reception areas, corridors, cafeterias. Daily updates to broadcasted content are intended for students and contributors to inform them of the school news and the internal events: conferences, seminars, academic publications, activities organized by Student Office…
The different contributors allocated on each site are independent in regards to content broadcast, they can create, plan and run their own content, but also content from Audencia's Communication Department.
The Media4Display solution offers several advantages to Audencia, such as :
Ease of use
Content customization for each site
Management of media content
Possibility to have special several contributors for thesame digital signage loop
Each Audencia campus can create, distribute and manage its own information in addition to general information intended for the community.
Pierre Chiron
Head of Instructional Technology, Audiencia Business School
"Driven and animated by the Innovation Department, the Media4Display project was realized in collaboration with Audencia's Communication and IT Departments. We have opted for an installation on one of our own servers, the software console is reachable from any computer via a secured Web page. Each of Audencia's sites can create, broadcast and manage its own news in addition to general information intended for the community. Above the fact that the software is really easy to use, we like the possibility to directly broadcast PowerPoints, this has been a factor in the solution appropriation. Other important points to be considered and that have given us entire satisfaction: the Media4Display regular software updates and the reactivity of its technical support"