How does a mall manage its digital signage screens ?

Parque Arauco is Chile's third largest shopping malls company as well as one of the market leader in Peru and Colombia. In 2016, it opened a new shopping centre in Bogota: Parque La Colina. With more than 62500m², it is one of the biggest malls in Bogota, the Colombian capital with a population of 7 million.
Parque Arauco chooses Media4Display to manage its digital signage screens
To improve their clients' customer experience, Parque Arauco needed a solution to guide and inform its visitors of current promotions and offers. The group tasked ViaDirect with designing and managing a digital solution that answered both requests. The wayfinding company decided to implement double-sided kiosks that offered both interactive wayfinding and digital signage. As a long-time partner of Telelogos, ViaDirect chose Media4Display for its digital signage solution.
ViaDirect teamed up with Telelogos and other local contributors to deploy the 17 vertical totems, each equipped with two 65" screens. A touch screen invites visitors to interact with ViaDirect's wayfinding interactive software, while the other side of the totem has a screen broadcasting advertisement and commercial information, powered by digital signage software Media4Display. The result is an installation that simultaneously guides, informs and entertains the shopping center's clients.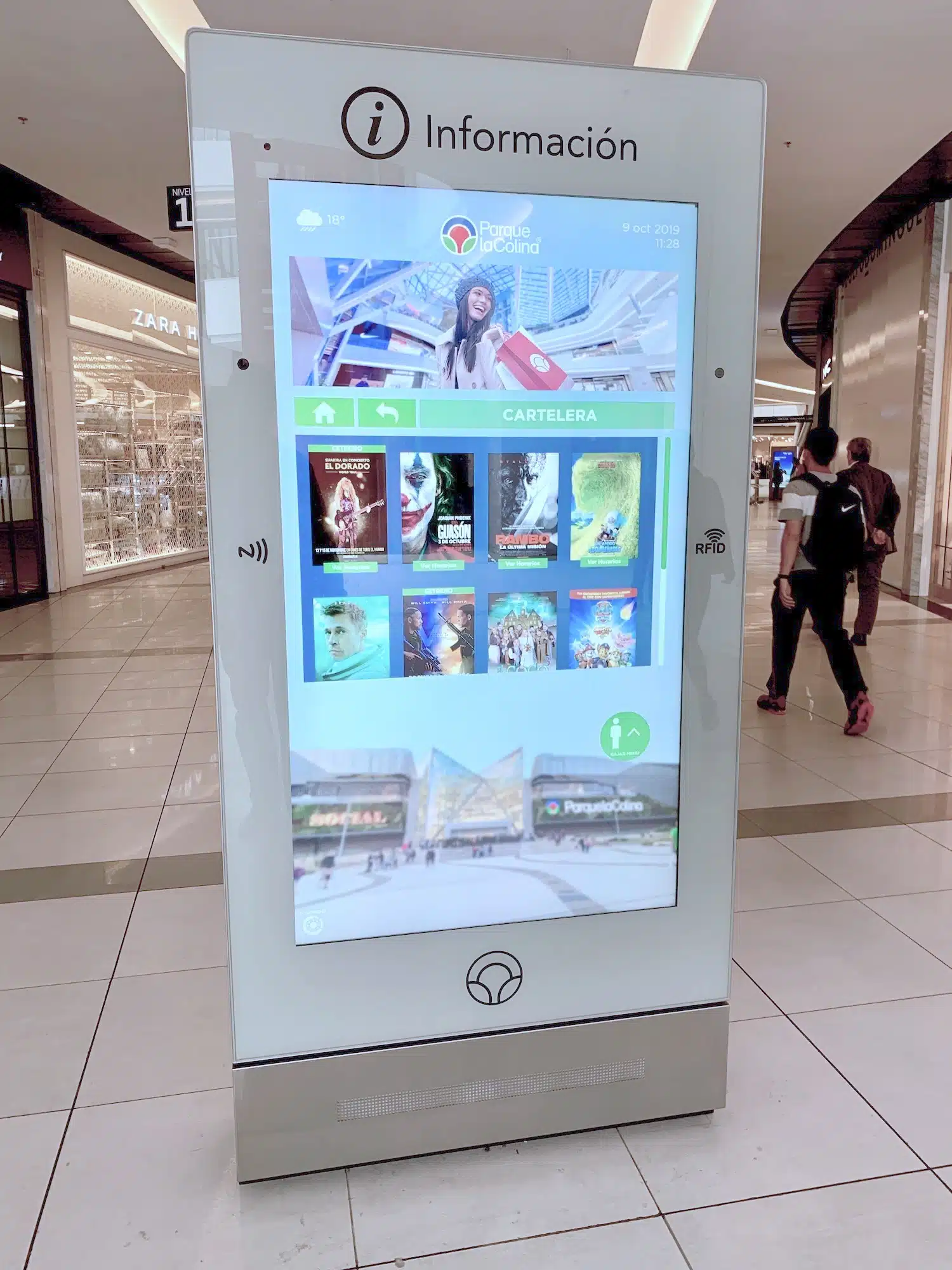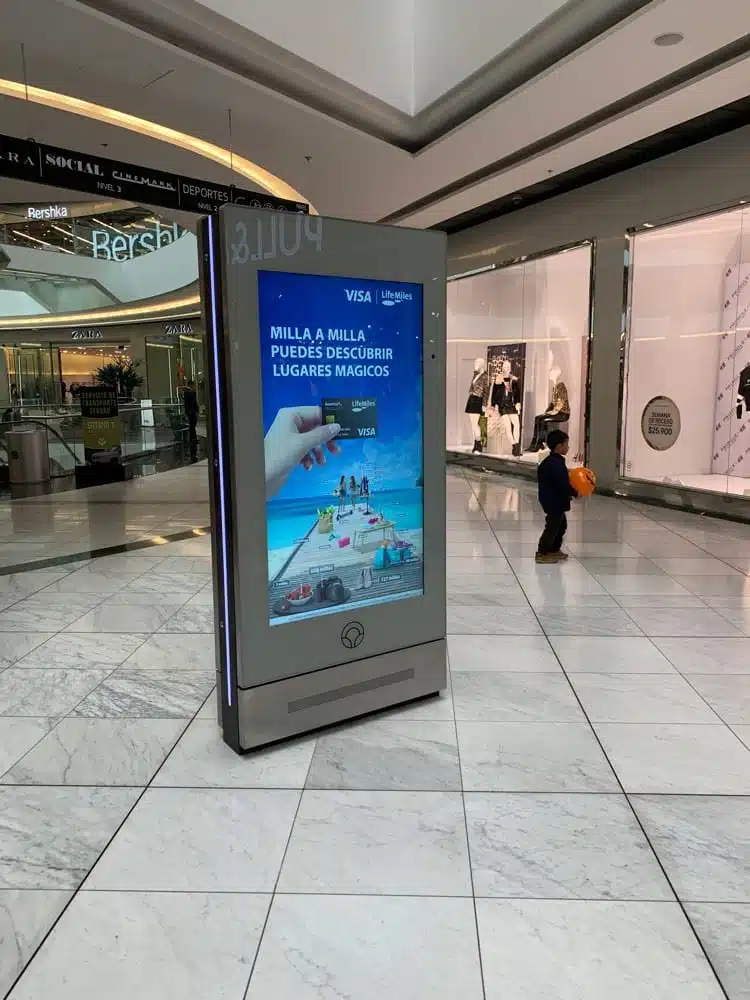 Benefits for Parque Arauco
Optimized visitor experience by combining complementary wayfinding and digital signage solutions.
Quick content update thanks to the user-friendly Media4Display interface.
Content management by different actors, with configurable rights depending on user profiles
DOOH advertisement managed through Media4Display's platform, resulting in an increased ROI
Remote monitoring and administration of equipment via the device management tool integrated in the Media4Display solution.
Etienne Frederic CARO
Director LATAM & Country Director Colombia ViaDirect
« We chose Telelogos because of their expertise and our positive experience working with them on other successful projects. Media4Display is a professional solution, offering the possibility of managing content remotely, with a customizable platform depending on different user profiles. We can also monitor our clients' screens, and are able to detect potential issues in advance thanks to the device management tool. Media4Display and ViaDirect's wayfinding solution are fully integrated and combined they offer the perfect digital solution »