How does Audouard Voyage manage a hundred of devices ?

Specialized in the transport of passengers, the Audouard Voyages fleet is made up of around a hundred coaches dedicated to school, line and tourist transport. Spread over four depots, all Audouard Voyages drivers are equipped with a smartphone that must be managed and administrated in real time
The needs of Audouard Voyage in terms of Mobile Device Management
Smartphones secured in a few clicks for business use
Simplified remote management of applications
Secured access to company data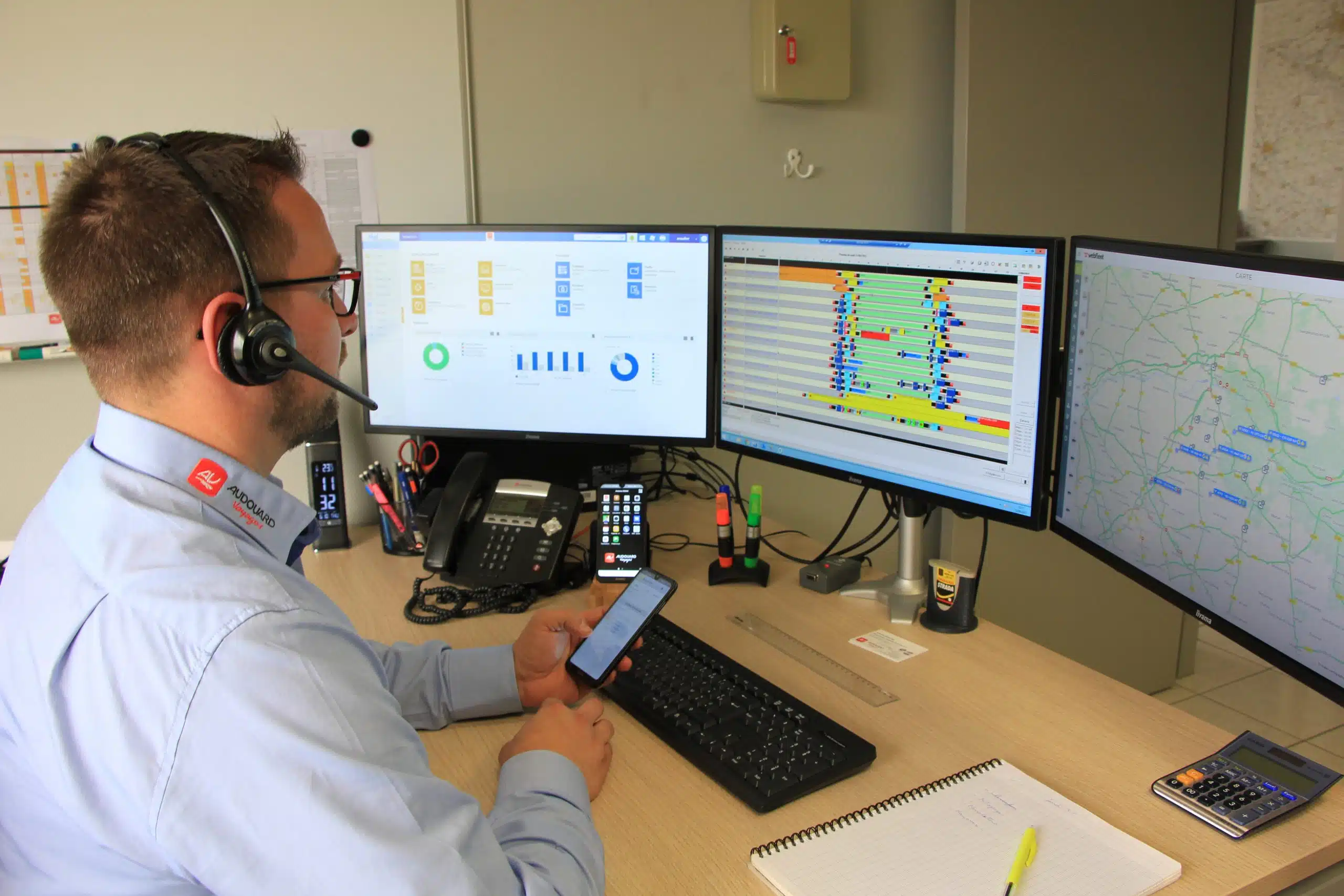 Solution brought thanks to the MDM Clyd
In order to meet the security needs of the Audouard Voyages company and to adapt to the different user profiles, different management modes have been configured from Clyd. Thus, depending on the services, smartphones are either enrolled in kiosk mode (access limited to business applications only) or in fully managed mode, allowing them broader access to the smartphone's applications and settings.
From the Clyd interface and in a few clicks, the fleet manager makes the necessary business applications accessible to drivers (navigation and business applications, messaging, etc.), deploys new applications (level crossing alerts, etc.), or distributes safety messages and documents (mandatory travel certificates during the covid period, etc.).
Drivers also have a single common contact file updated in real time, ensuring that they have all the up-to-date contacts they need for their activity at all times.
Antoine ROULIER | Operations Manager | Audouard Voyages
« The process of programming our devices was previously complicated because it was done manually. With Clyd, we have saved time and comfort. We can now deploy our applications in just a few seconds, providing our drivers with a turnkey tool. »