Room booking: Touch screen displays from Crestron certified for Meeting4Display
05 May 2022
Telelogos is proud to announce the compatibility and integration of its workspace management solution, Meeting4Display, with touch screen displays from Crestron, one of the world leaders in the field of workspace technologies.
Today more than ever, in the hybrid work environment that has become a reality for everyone, making it easier to book meeting rooms (and other workspaces) is an absolute necessity.
In this quest, Crestron room booking touch screens, paired with our Meeting4Display software, allow quick reservations in total simplicity. Crestron touch screens also allow you to visualize, at a quick glance, the availability of the room (free or occupied).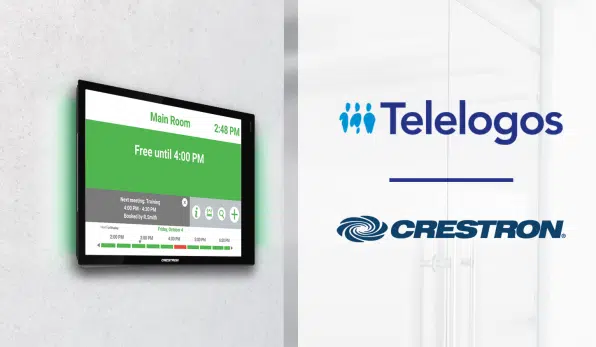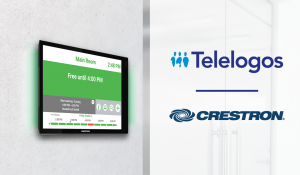 « Crestron is happy to have completed integration of Telelogos' Meeting4Display on our TSS-Series Room Scheduling platform »
says Bob Bavolacco, Director of Technology Partnerships at Crestron.
« As clients return back to the office, they are seeking an end-to-end Workplace Management solution that allows them to effortlessly reserve rooms and desks, and Telelogos delivers on that by pairing a great user experience with Crestron's enterprise-grade room panels ».
Moreover, Crestron displays offer unparalleled ease of installation: just select the pre-installed Meeting4Display application (among others), log in to the system, and you're all set!
Telelogos is delighted with this collaboration, allowing us to go one step further in the ease of use of our solutions!