The city of the future begins today with simple and concrete solutions.
With Telelogos, improve the quality of life for your citizens and the attractiveness of your community by expanding information for all, simplifying the reservation of shared spaces, and securing networked equipment for your mobile personnel.
Media4Display: digital signage, a vector for image and communication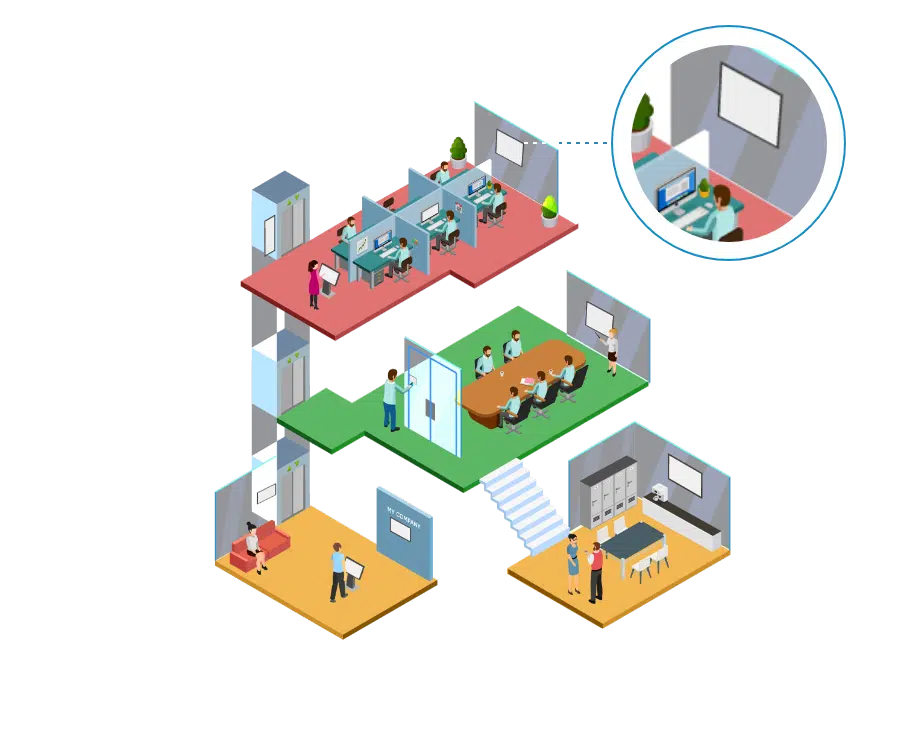 Media4Display makes it possible to communicate easily and in real-time to both citizens and personnel in the street, in the town hall and administrative buildings, and in public buildings and gymnasiums
Simplify management of legal signage
Offer relevant information in real-time: schedules, events, ads, job opportunities
Energize the local economy and generate new income by enabling partners to display information
CLYD: centralized and secure management of online equipment
CLYD enables the IT department to manage smartphones and tablets provided to your community's employees.
Kiosk function to restrict device access to only authorized applications and parameters
Remote installation and updating of applications
Securing
Remote control to assist users
Geolocation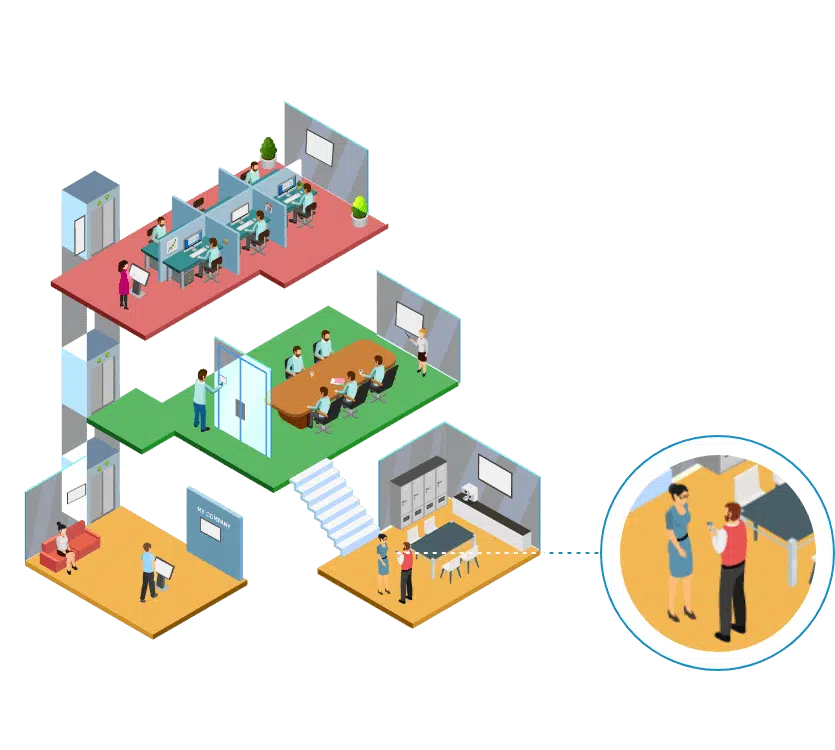 Meeting4Display: digital room and workspace management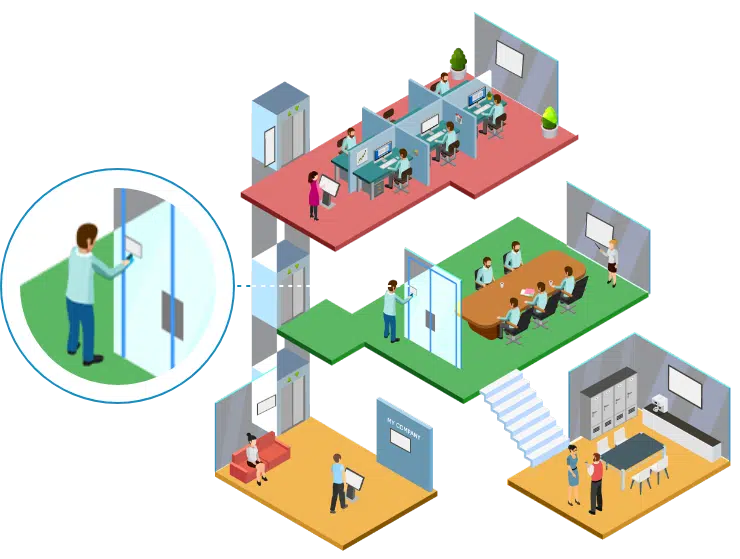 Use Meeting4Display from a reservation screen located at the entrance to a meeting room, from your mobile, from a touchscreen kiosk, or from the company's messaging system:
find an available workspace – meeting room, sports facility, office
verify equipment
reserve it instantly and be guided to its location.
Channels: transform your employees' workstations into internal communication channels
Channels industrializes the use of notifications, sleep screens, lockscreens, and backgrounds on individual and shared workstations so that employees will never miss important internal information, specifically:
Messages and alerts from the administration
Reminders of best practices from the cybersecurity team
Recycling awareness campaigns from the CSR team