The digital revolution is transforming teaching.
With Telelogos, develop your establishment's appeal and value by accelerating information to students and teachers when they are on site or studying remotely, by optimizing the use of rooms and other shared spaces and mobility and supervising and securing connected equipment.
Media4Display: digital signage, a vector for image and communication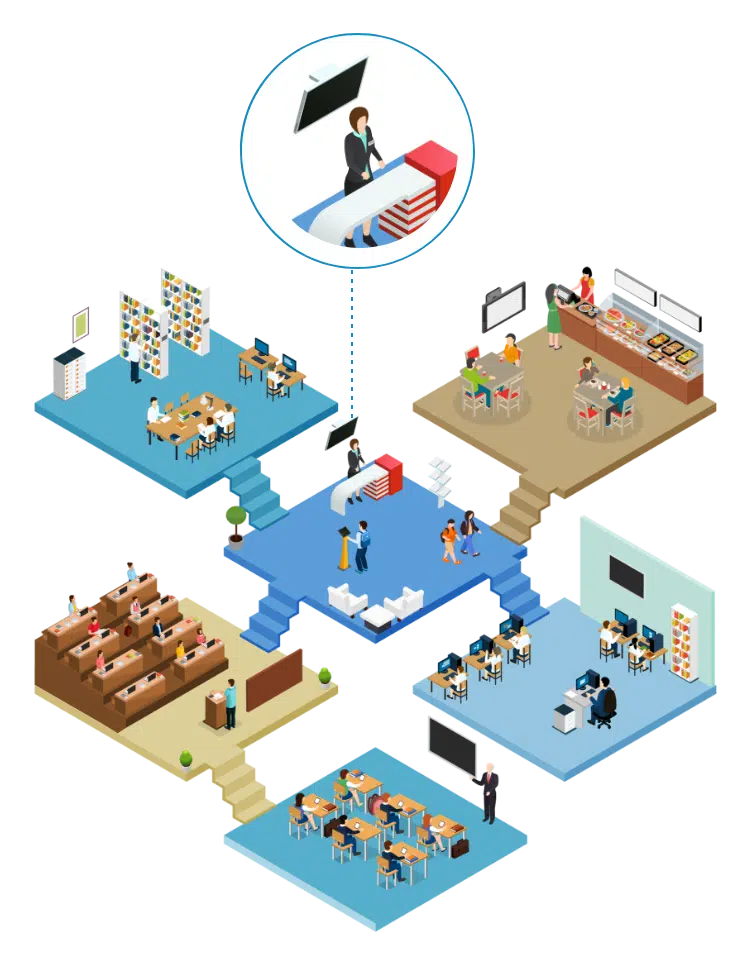 Media4Display makes it possible to compose and distribute multimedia content displayed on screens installed around your campus, university, or school.
Energize your information points and communicate in real time to students, staff, professors, and visitors.
Standardize communication between your campus while allowing local management.
Give your establishment an innovative and modern image using attractive multimedia content.
Monetize your network by allowing display of partner information.
CLYD: centralized management of tablets and online equipment
Digitalization and mobility are now indispensable for pedagogical practice from nursery school to university, as well as for professional training. Mobile and digital classes are now unavoidable:
Making tools available for evaluating knowledge or quizzes on Android tablets
Educational tablet equipment for children
Equipment for professional training rooms
3D/augmented reality applications for technology professors, etc.
It is therefore crucial to provide teachers, trainers, and IT teams with the tools necessary to secure this equipment, restrict use to only pedagogical tools, and ensure they remain in operating condition.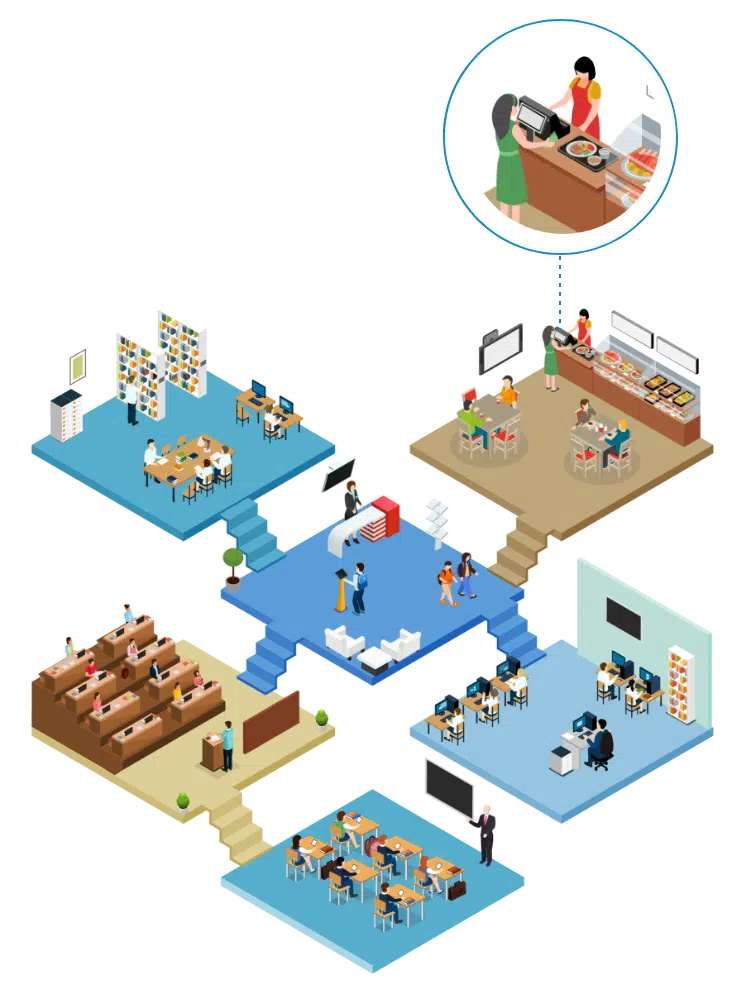 Meeting4Display: digital management of classrooms and shared spaces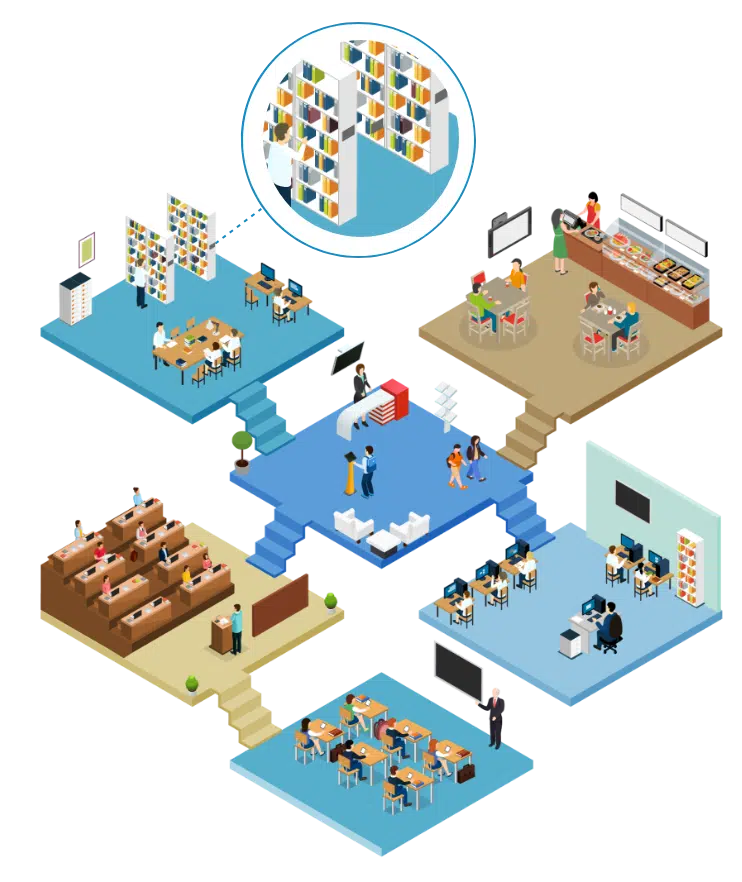 Use Meeting4Display from a reservation screen located at the entrance to a meeting room, from your mobile, from a touchscreen kiosk, or from the company's messaging system:
Find an available workspace – classroom, meeting room, office
Verify equipment
Reserve it instantly and be guided to its location
Channels: transform your employees' workstations into internal communication channels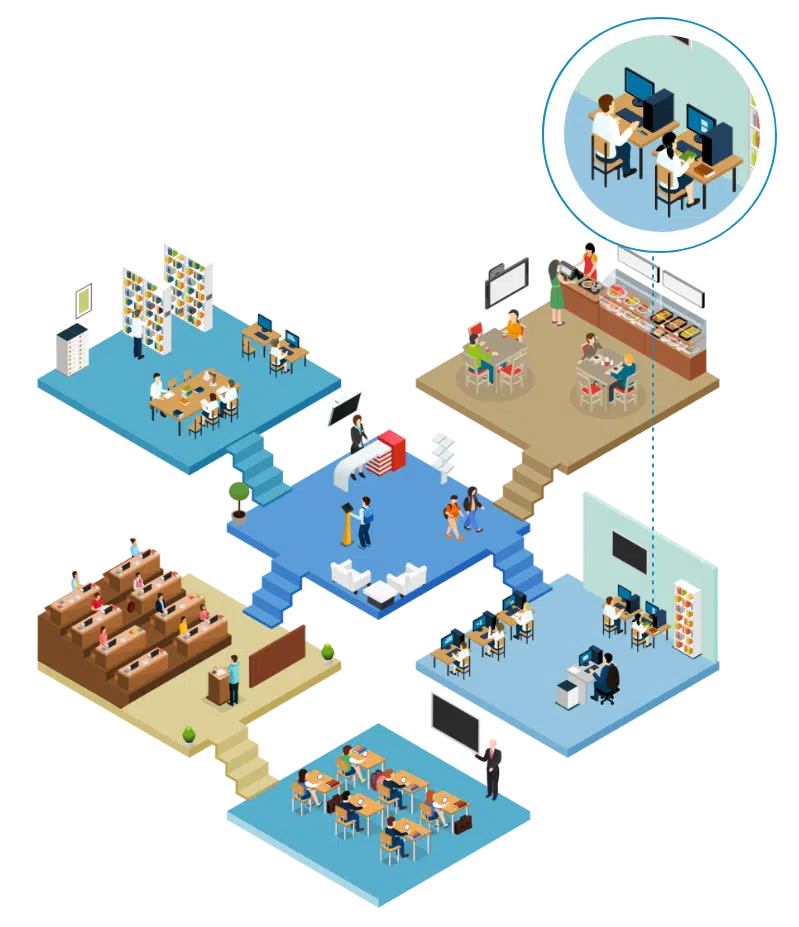 Channels industrializes the use of notifications, sleep screens, lockscreens, and backgrounds on individual and shared workstations so that employees will never miss important internal information, specifically:
Messages and alerts from the site manager
Reminders of best practices from the cybersecurity team
Recycling awareness campaigns from the CSR team