The healthcare sector is facing new challenges today. To be more effective, it must integrate the digital into its course of care to make it more effective and to improve the patient experience.
With Telelogos, improve the process and achieve productivity gains by bringing real-time information to care personnel, whether on screens or mobile devices. Make healthcare establishments more attractive, guide and inform patients, and communicate effectively with healthcare professionals.
CLYD: Simplify and secure mobility for healthcare professionals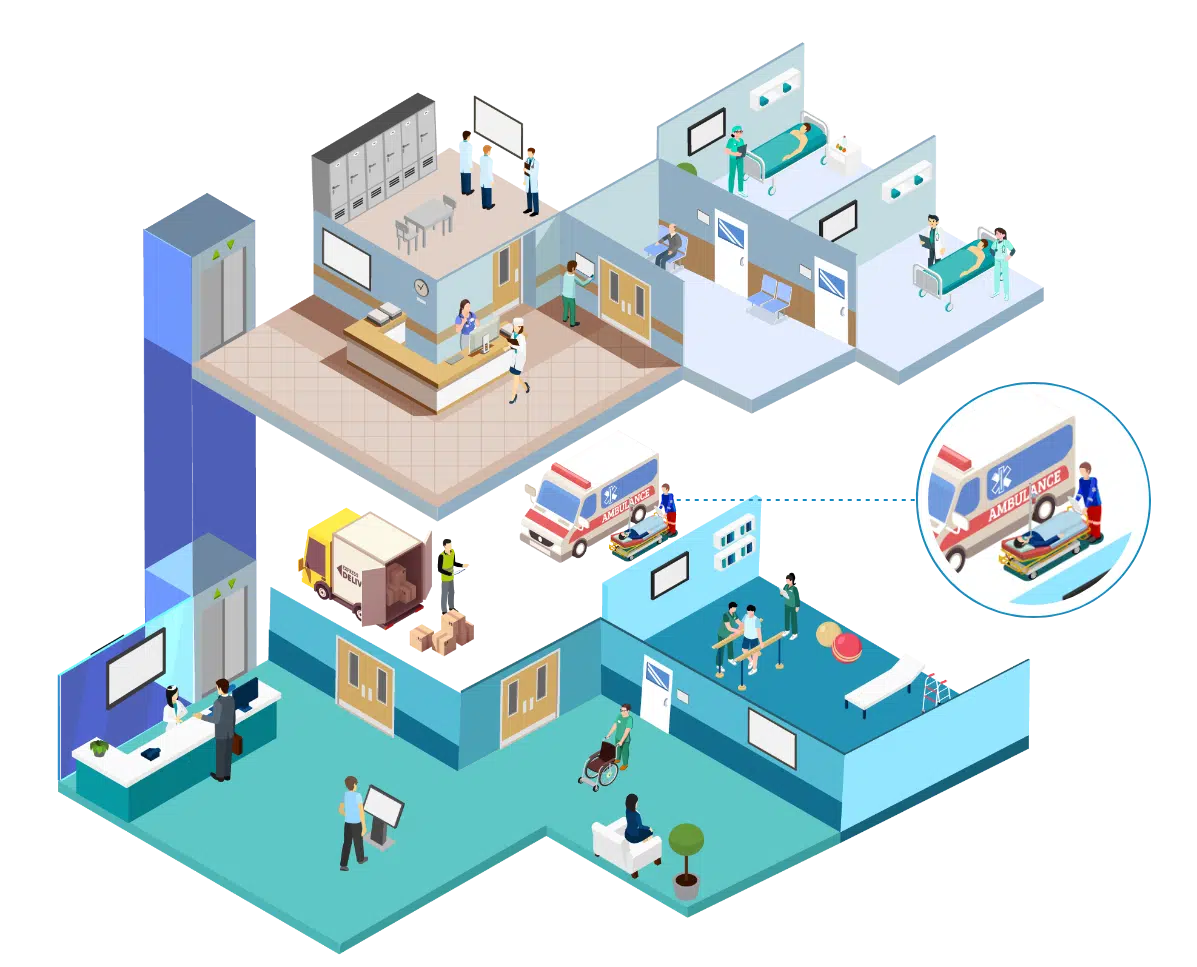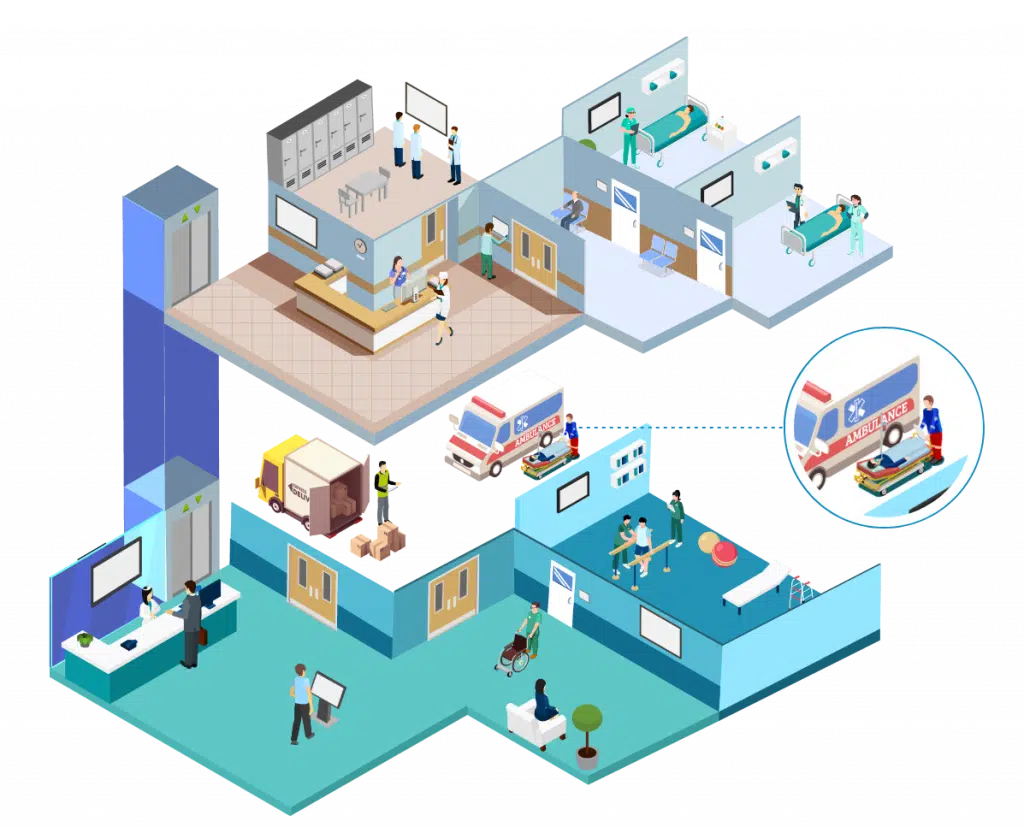 Mobile equipment for healthcare staff so that they can access patient data, mobile solutions for administrative or maintenance teams, provision of tablets to patients so that they can access entertainment programs, implementation of information terminals for the public... a multitude of devices for staff, patients or carers who come to healthcare establishments. It is therefore crucial to be able to secure them, manage them remotely and provide in-service support.
Media4Display: Improve patient experience in healthcare establishments
There are many possibilities offered by Media4Display in healthcare establishments: provide a personalized welcome for visitors, keep them informed about appointments in real time, help them locate patient and other rooms, and guide them through buildings and corridors... Media4Display is a secure solution that can be integrated into an existing IT infrastructure: access rights, safety policy and network architecture.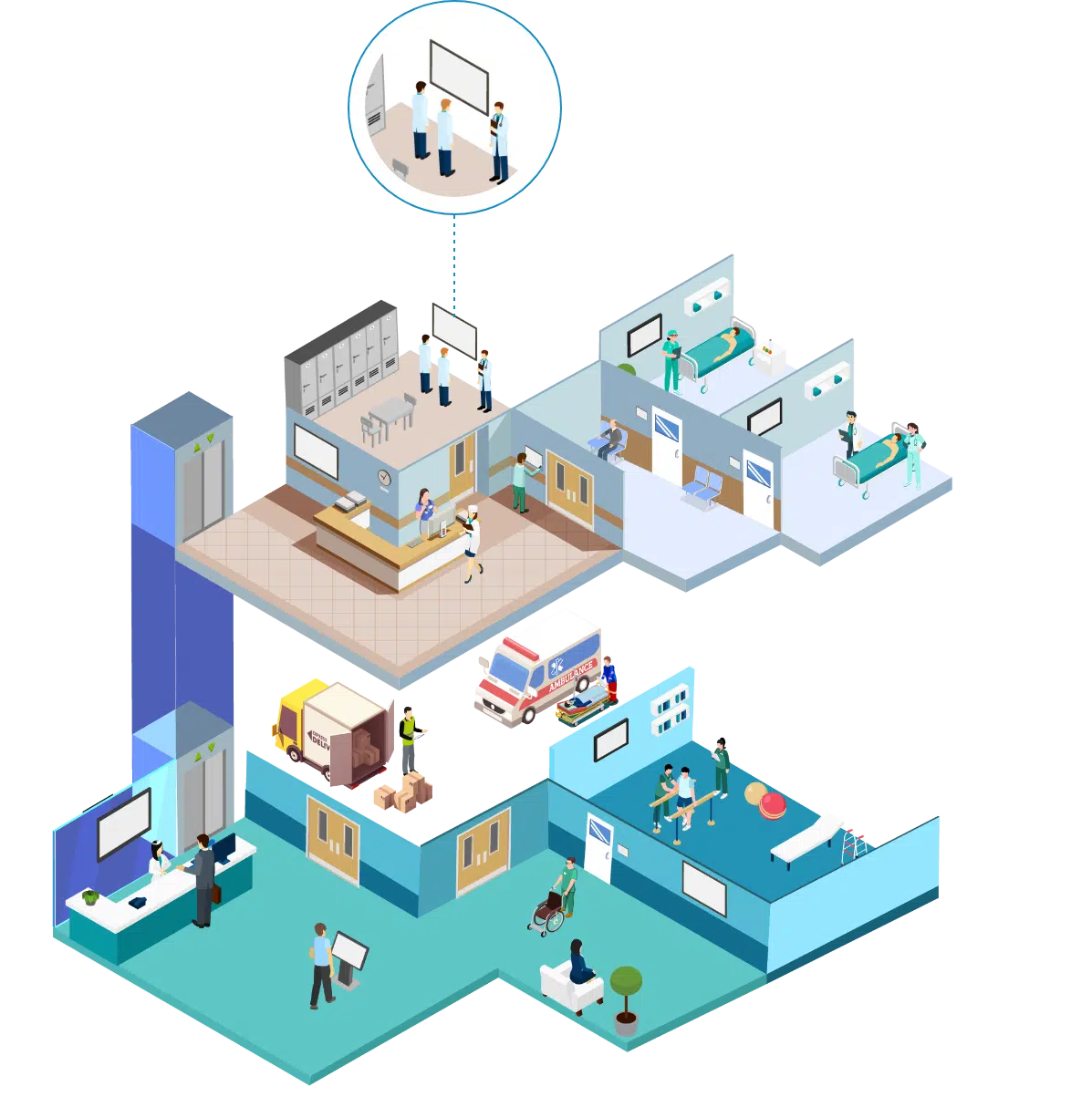 Channels: transform your employees' workstations into internal communication channels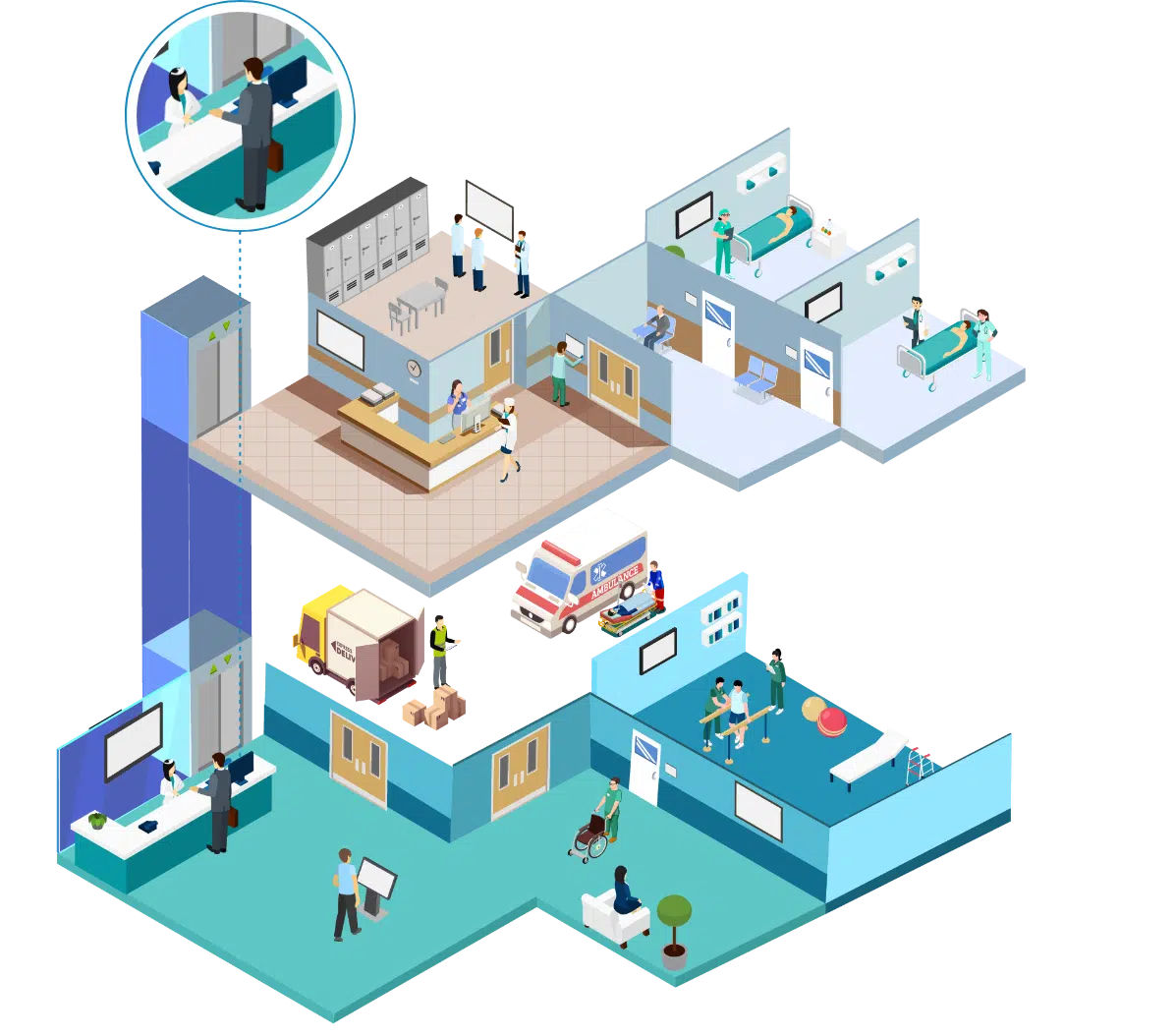 With Channels, communicate essential or urgent information to employees, directly on their computer, without changing their work habits.