Point of sale digitalization is at the heart of retailers' strategies today. It enables them to make stores even more attractive, to offer an omnichannel experience, and to increase productivity.
With Telelogos, ensure the promotion of your products/services and attract clients using digital signage in window displays on in boutiques, control and secure digital equipment (smartphones, tablets, screens, kiosks, printers, etc.) deployed in stores and communicate with your employees.
Media4Display: digital signage at Points-of-Sale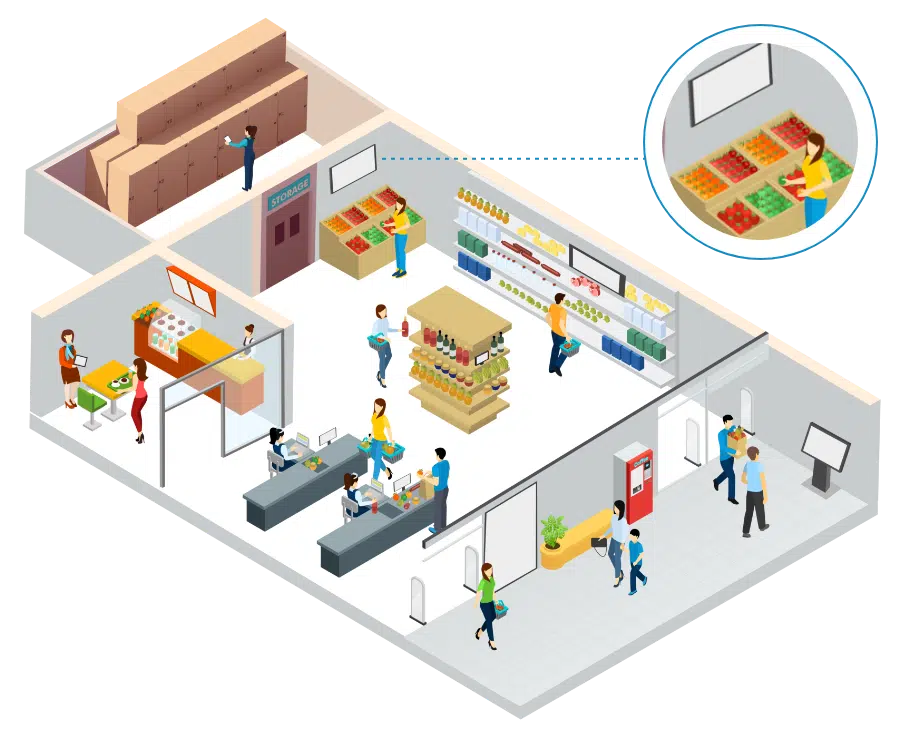 Digital

signage

has become an indispensable communications tools for

retailers

. In addition to driving a modern image at the point-of-sale, it enables real-time communication

in stores

and the ability to change messages at any time.

Media4Display

goes above and beyond

by enabling interaction with your IT system or with external events.

You can contextualize

your messages and

content

depending on geographical location, stock, or even the weather.
CLYD: device management for Retail
There are multiple uses for mobility, both on the retail floor and in a back office or warehouse: smartphone or tablet equipment as sales support tools for advisers, rugged devices for receiving merchandise or warehouse RFID inventories, information kiosks or shopping assistance terminals for customers, mobile cash registers and even mobile printers for salespeople.
The uses for devices are multiple and constantly changing. It is essential to be able to manage them, to make them secure, and to integrate new devices and uses.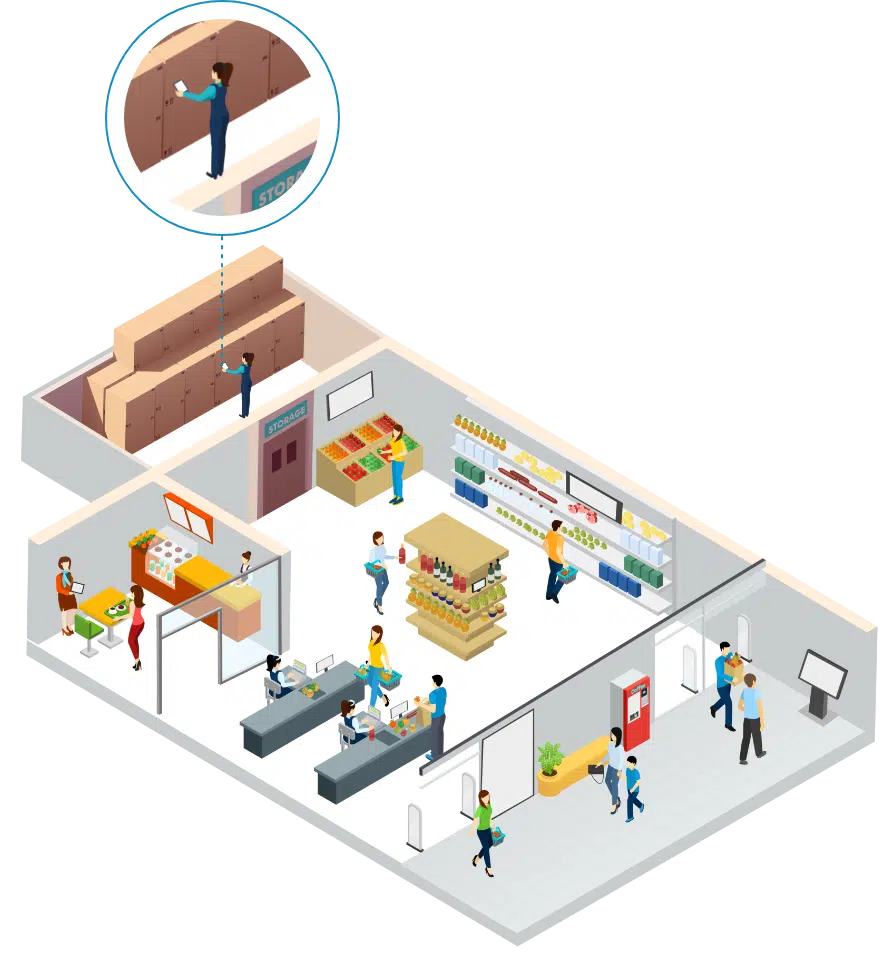 Channels: communicate with your employees in stores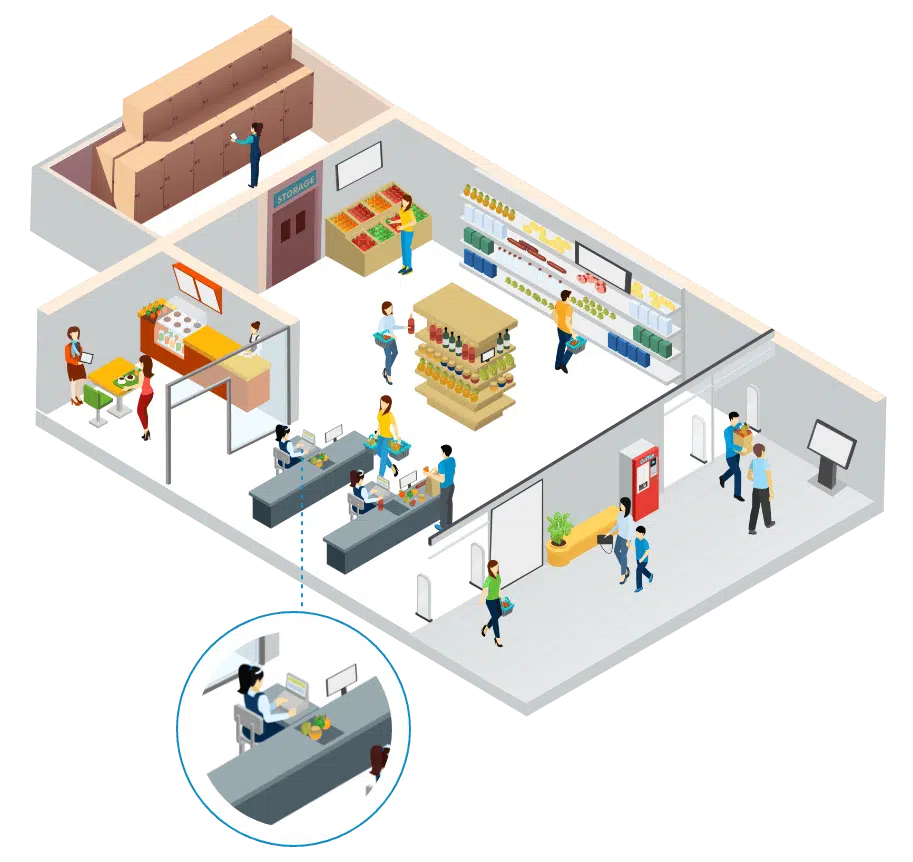 Communicate via employee workstations on your point-of-sales network using Channels internal communications software Send notifications to workstations, personalize sleep screens and backgrounds, alerts, etc.