Corporate & Smart Building
Office buildings have been undergoing transformation for years. Requirements such as controlling equipment, optimizing square footage, and better communication with employees lie at the heart of businesses' preoccupations.
With Telelogos, you can respond to all of these challenges: internal communications (mono-site, multi-site, or telecommuting), workspace management (meeting rooms, flex-office, etc.), equipment control (screens, tablets, kiosks, smartphones, etc.).
Media4Display: digital signage for the enterprise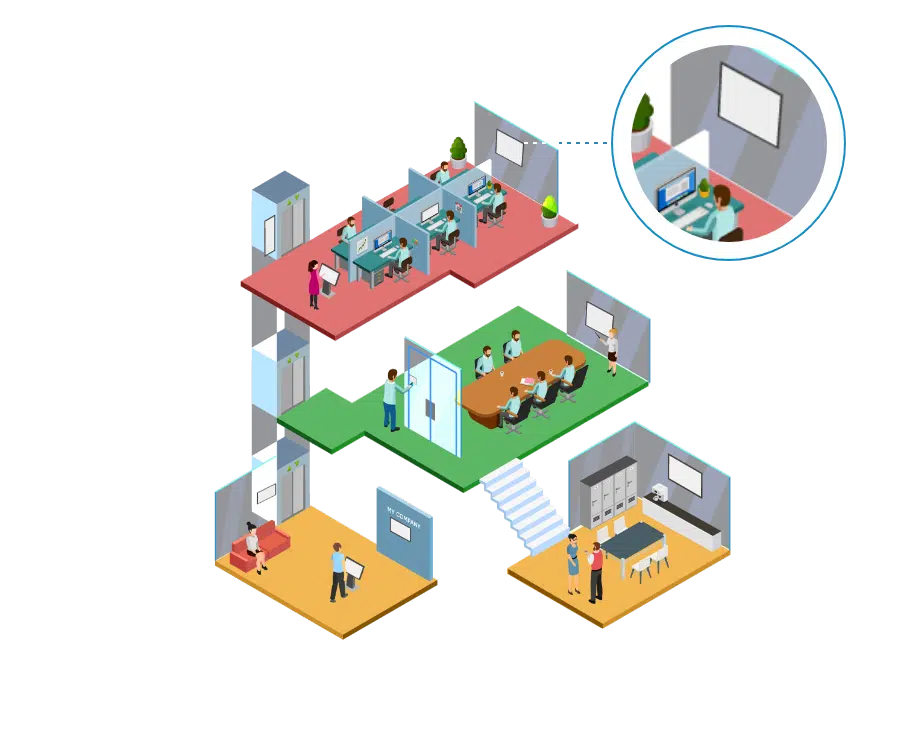 Internal communication is a major challenge for every organization. Digital signage enables easy and effective dissemination of messages to all employees in the enterprise.
In reception areas, hallways, living spaces, etc., digital signage allows you to be in touch with everyone. With its ergonomic web interface, Media4Display allows you to disseminate personalized multimedia content remotely and in real time to your screens around the world.
Easy to use and connected to your IT system, Media4Display allows you to automatically disseminate your internal indicators, a live speech, or an alert.
Meeting4Display: Flex office and workspace management
With Meeting4Display, find an available workspace (meeting room, office), check its equipment, book it instantly and have instructions to find where it is.
Reserve directly from a reservation screen located at the entrance to a meeting room, from your mobile, from a touchscreen kiosk, or from the company's messaging system.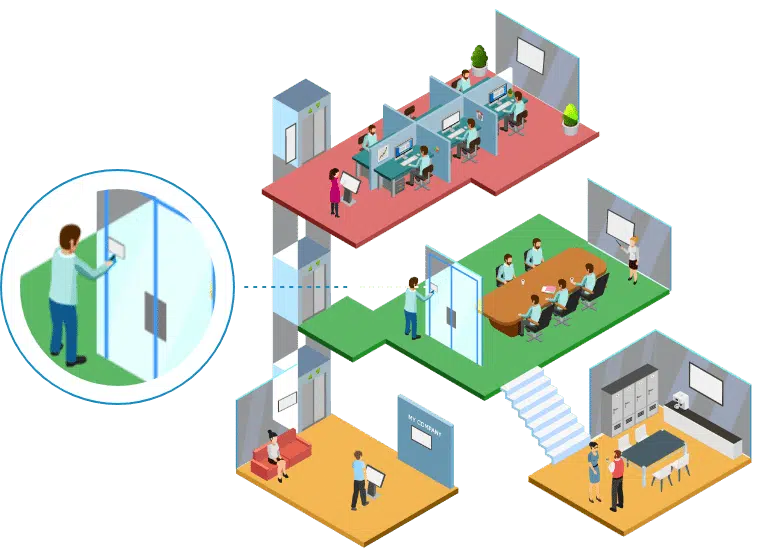 Channels: transform your employees' workstations into internal communication channels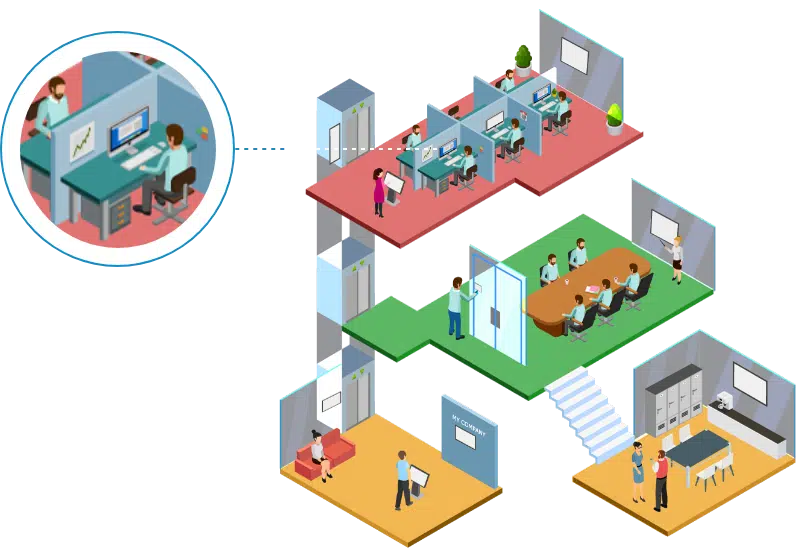 With Channels, communicate essential or urgent information to employees, directly on their computer, without changing their work habits.
CLYD:
manage and secure your employees' smartphones and tablets
CLYD is a Mobile Device Management solution enabling easy enterprise mobility management. It makes it possible to administer, manage and secure your employees' smartphones and tablets.
CLYD provides the functionality needed to manage applications, secure devices, and take remote control.
Your business will have at its disposal a complete solution for managing a fleet of mobile devices, certified by Google through its Android Enterprise program.