Communications in public spaces has become indispensable. Whether to inform, guide, or direct, screens are a major tool for communicating with the public or managing crowds.
With Telelogos, quickly and easily display a general or customized message at each of your display points.
Media4Display: digital signage in Public Places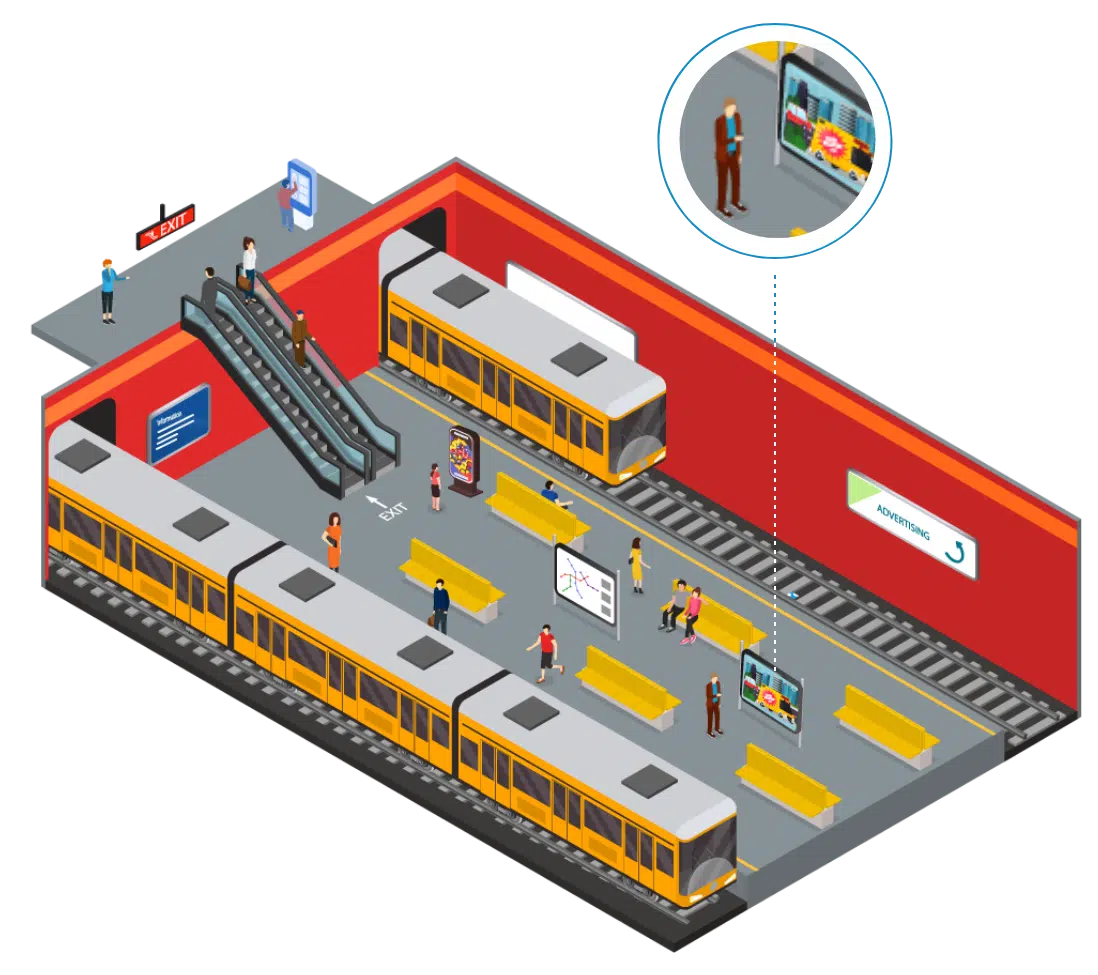 Media4Display enables remote management in real-time of multimedia content on a network of screens installed on the street, in rail stations, airports, tramways, amusement parks, etc. Use Media4Display to inform, guide, suggest, and direct in real-time. Display digital content and reduce the sense of waiting, promote your services and those of your partners.