DOOH – Digital Out Of Home
Digital signage is a powerful and ideal medium for advertising.  With the arrival of programmatic platforms, DOOH (Digital Out of Home) is undergoing an unprecedented revolution. By radically simplifying the connection between advertisers and display screen owners, the programmatic framework allows advertising campaigns from a variety of advertisers to be distributed at a low cost on screen networks. 
Media4Display offers two options: distributing your announcements in "classic" mode or "programmatic" mode. With Telelogos, monetize your networks of screens while maintaining control: easily organize and manage your company's advertising campaigns on your screens, rent advertising space to third-party advertisers, easily combine information distribution and advertising.
Management: Gain integrated advertising campaign management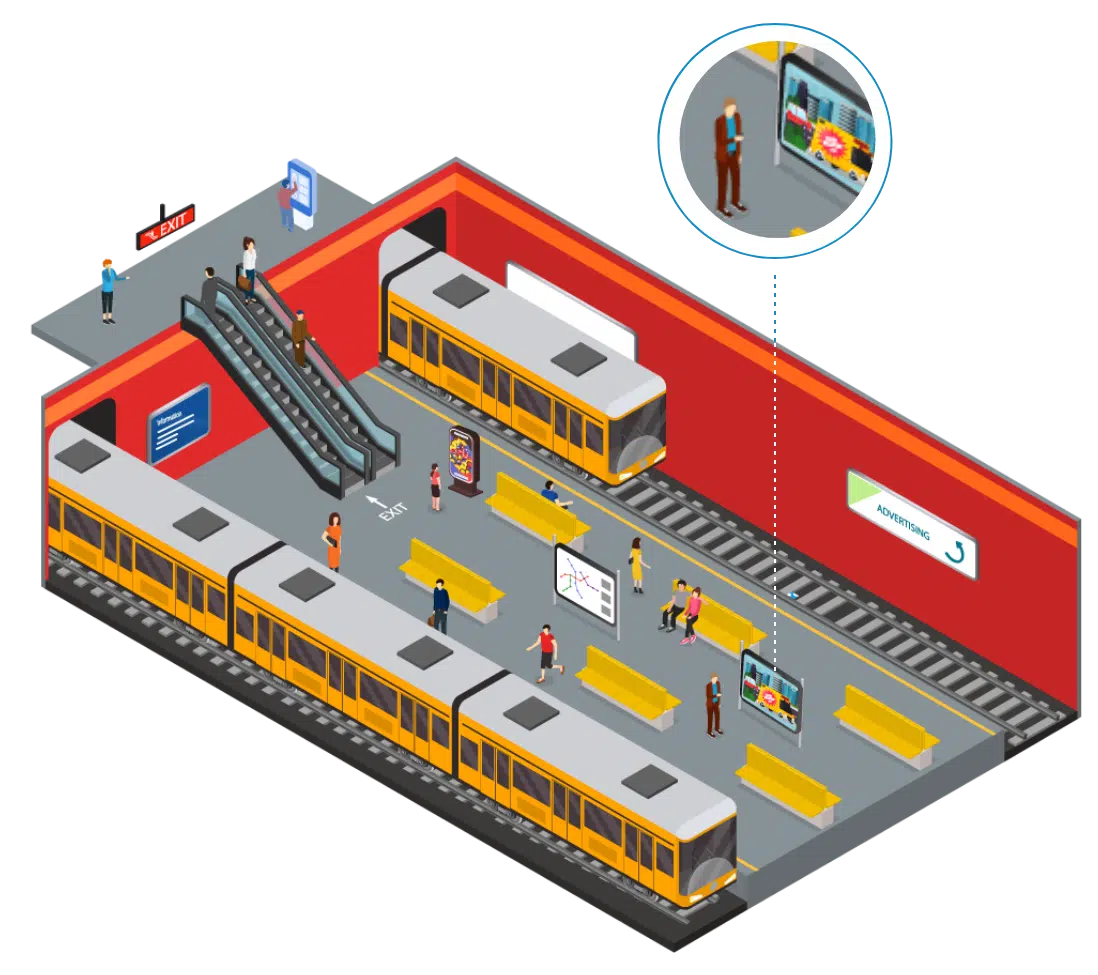 Use Media4Display to organize and distribute your advertisers' campaigns; give your advertisers the option of targeting particular audiences

With

Media4Display, increase the number of broadcast scenarios: automatically launch content based on external factors: weather, traffic, inventory, etc.
Benefit from the connection of Media4Display with audience measurement and analysis solutions to adapt campaigns to traffic around the screens in real time
Retailers: Monetize your screen network with Media4Display
Make your network of screens profitable by directly offering advertisers a new means of targeted digital communication.
If you don't want to have to seek out and manage advertisers, draw up an inventory of your screens for programmatic platforms, reserve advertising space in your digital signage loop, and automatically generate advertising revenue.